How to find guest posting opportunities on Google?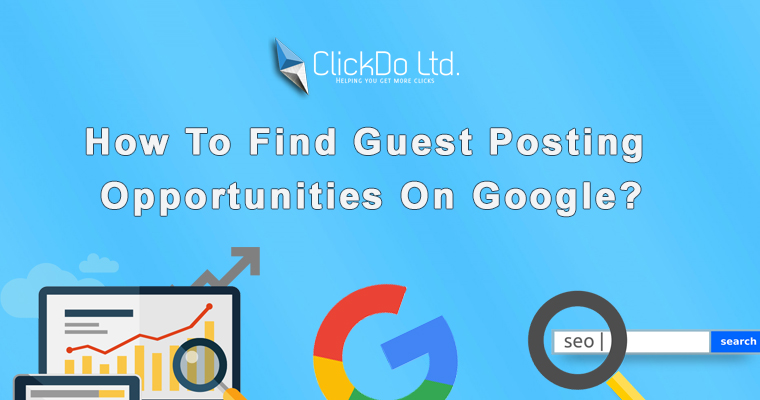 Guest posts are the organic way of getting backlinks for your website from the relevant niches. Guest post will help you to publish your own content on the others websites. Publishing more guest posts will help you to improve the ranks on the SERP organically.
Why should you look for guest posting opportunities on Google?
Backlinks from the variety of sites with the SEO friendly anchors will help you to improve the websites rank on the Google SERP gradually. Here let's see on how to use Google to find the guest posting opportunities.

Use Google Smartly to find guest posting blogs:
Search for the relevant terms that are related to your business. Find the top ranking websites and prepare a good website list. Give an E-Mail outreach to all the site owners from that list requesting for the guest posting opportunity.
Try to get connected with more people. This will help you to build your network and create a good natural backlink profile for your website.
Get Connected in Social Profiles ask for people if you can guest post on their blogs:
Facebook is the most used social platform nowadays. Facebook also remains as the platform where many business people use it in a beneficial way to promote their business.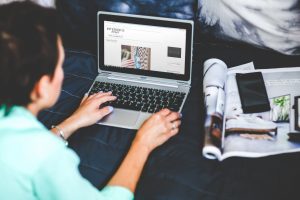 When it comes to guest posting, you can find easily many people offering guest posts via Facebook. There are many groups on Facebook which remain as the place to buy and sell the guest posts. Join those group to find the best website that is relevant to your niche.
What do we offer at ClickDo?
We at ClickDo help you get guest posts from the relevant niches. We also offer paid guest posts in our sites like https://tech.clickdo.co.uk/, https://business.clickdo.co.uk, https://seo.clickdo.co.uk/ and of course in https://clickdo.co.uk/blog/ as well.
If you need any guest blogs to be on our sites. You can mail us to digital@clickdo.co.uk. We also offer guest posts in all the niches which you are in need of.
You can talk to us about how to get published on sites like The London Economics. See an example https://www.thelondoneconomic.com/tech-auto/technology/how-clickdo-grew-from-one-freelance-seo-consultant-to-a-digital-marketing-agency/10/07/
And how we got published on ABC Money http://www.abcmoney.co.uk/2018/07/03/from-one-man-start-up-to-digital-marketing-agency-how-clickdo-ltd-grew-in-the-uk/
Guest posting is one of the best ways to get authentic backlinks to your business websites.
With guest posting, you can acquire quality backlinks to your website and that helps the SEO.
Guest posting helps with braiding as well and also get qualified traffic to your business website that will help the online sales.
Author Profile

I'm an SEO Analyst and blogger outreach expert at ClickDo Ltd. & Expert at Building High Authority Local Citations, Also, I help Business Owners in the UK by flooding more Leads to their Business by ranking their website on top of Google for potential Keywords.

I'm an author and enjoys writing UK business blogs to help promote UK businesses online. You can also contact me for guest posting services as I manage over 100 top UK business websites.