How Guest Posts can be used to build natural links?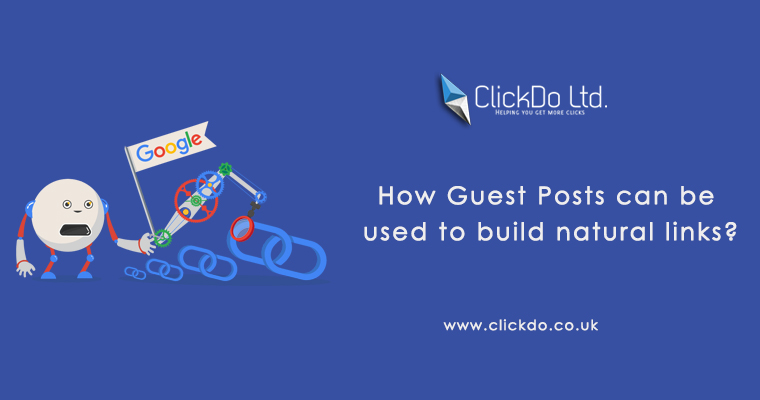 Link Building is the core part of the Off- Page SEO which you should do in a very strategic manner by without letting the Google to realize that you are building links manually.
Guest posts are one of the natural ways of building authority links to your website in an SEO friendly way.
Here let's see how guest posts helped me to rank some of my sites.
Make the On-Page Perfect:
Before getting into the Off-Page SEO works make sure that you fix all the On-Page issues.
Fix all the interlinking errors and update the web pages with the proper Title Tags, Meta Description, Image Alt tags, etc.
After making the On-Page perfect, then move on to the Off-Page SEO. That is backlinking.
Check out this Video – https://youtu.be/FmITEb6waT4 as Fernando is explaining On Page SEO with Live Demo.
How to build quality links with Guest Posts?
Google loves the sites which have authority backlinks from the relevant sites of high authority.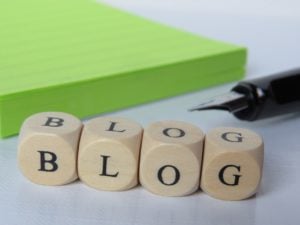 Guest posting will help you to publish blogs in high authority sites in the relevant niches.
Links from this sites will make your bank link profile look more natural.
Guest Posts helped me to rank our lovely client "Quick Wasters" for the top-notch business terms in the UK.
I worked with Fernando and made the On-Page factors perfect Quick Wasters before moving into the backlinking.
To be honest, Rubbish Removal industry is comparatively tough when it comes to ranking the websites for potential business terms.
But learning the organic SEO game makes it possible to rank any kind of website on top of Google SERP.
Being an SEO Consultant, if you are working to rank for really competitive terms, then you should plan strategically and execute it.
Bunch of links from the same site will not help you to rank your webpage on top. Google gives importance to the quality of the links than the quantity.
Find the best sites relevant to your business and start publishing guest posts & get quality backlinks to your website.
Not only Guest Posting, Create accounts for your business in platforms like Quora, Medium, etc.
Start publishing blogs in these platforms like once or twice per week.
Try to give branded links or naked links to the website.
Give equal importance to both the do follow links and the no follow links.
Having a good number of no follow links will make your backlink profile to look more natural and help you to budge to top of Google SERP.
Then the quality guest posts that I have done for the Quick Wasters made the job more easier. We ranked Quick Wasters #1 for many potential terms as in the below screenshot.
Myself and Fernando did quality guest posing for Quick Wasters in top notch sites and help it budge to top of Google.
Quick Wasters have the account in Quora nd Medium, which makes their backlink profile to look more natural.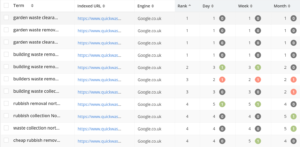 Thus if you are fumbling with the ranks of your web page in the SERP. Then get publish guest posts in authority sites and gain quality backlinks to your website.
You can get in touch with us or just drop a mail to ClickDo Ltd to build quality backlinks to your website. Our expert team will help you to publish guest posts on quality sites and improve the ranks on Google.
This will help you to improve the ranks of your web page on the Google SERP.
If you need quality sites for guest posts. Get in touch with me or just drop a mail to dinesh@clickdo.co.uk, I will help you to publish guest posts in quality sites and get backlinks for your site.
Author Profile

I'm an SEO Analyst and blogger outreach expert at ClickDo Ltd. & Expert at Building High Authority Local Citations, Also, I help Business Owners in the UK by flooding more Leads to their Business by ranking their website on top of Google for potential Keywords.

I'm an author and enjoys writing UK business blogs to help promote UK businesses online. You can also contact me for guest posting services as I manage over 100 top UK business websites.