Future Of SEO – Optimize The Websites For Voice Search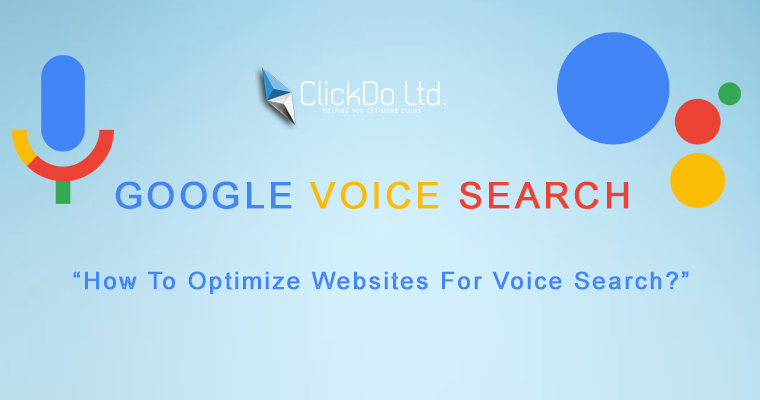 How optimize the websites for voice search?
People around the world nowadays started using the Google Voice Search to find information on the web. Hence it's the right time for all the website owners to optimize the websites for voice search and to get reasonable traffic from the voice search regularly.
Website Speed Matters in the Voice Search:
Website loading speed is important in the normal text-based searches. But when it comes to the voice search, it's even more important. The average voice search results page loads 50% faster than the average page.
Secured Sites Dominates Voice Search:
At the start of this year, Google already warned the website owners & publishers to upgrade their website to SSL (HTTPS). In turn, this reflects in the voice search as well. Google displays the voice search results by giving more importance to the Secured Sites.

Make Your Site More Social:
In Voice Search, Google ranks the websites which have more reputation on social media's like Facebook, Twitter, Google Plus, etc. Hence try to get more reach for your website on Social Media platforms.
Google Likes More Content:
Update your web page with more quality content to rank for the voice search. It is found that the Google gives more importance to the web page with the average content length of 2000 words for the voice search.

Featured Snippets:
More than 50% of the websites appearing for the voice search are from the featured snippets. Hence update the content with more headings, bullet points, etc to make them rank on the featured snippets.
Domain Authority:
High domain authority and the page authority of the website will make your job easy to optimize for the voice search on Google. Increase the site authority to make your web page perform well on Google's SERP.
Author Profile

I'm an SEO Analyst and blogger outreach expert at ClickDo Ltd. & Expert at Building High Authority Local Citations, Also, I help Business Owners in the UK by flooding more Leads to their Business by ranking their website on top of Google for potential Keywords.

I'm an author and enjoys writing UK business blogs to help promote UK businesses online. You can also contact me for guest posting services as I manage over 100 top UK business websites.