More Brand Outreach For Your Business Using Google Display Ads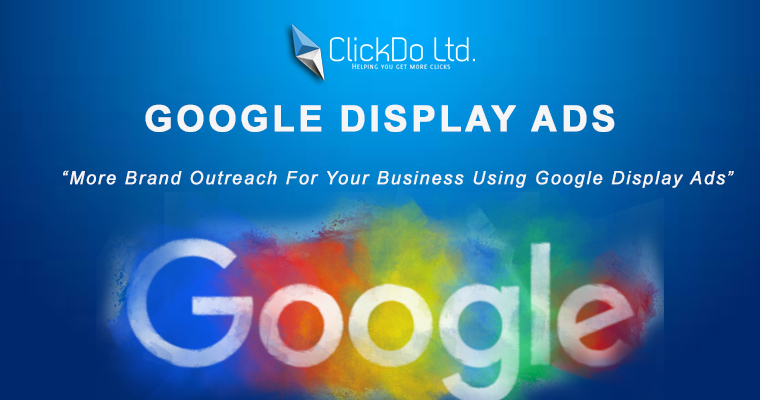 What is Remarketing?
Remarketing is the digital marketing strategy by using which you can target the users who have visited your website previously. You can get more brand outreach by using the Remarketing strategy.
Google Display Ads are the best thing you can implement for your business to get more reach for your brand. You can increase your sales by more than 50% with the help of Remarketing.

How Remarketing Works?
Users may land on your website from different sources. They may not avail services from you when they visit for the first time, Hence you should promote your brand when the user leaves the sites without purchasing. This is done by Remarketing.
By integrating the Google Remarketing tag in your website, you can keep track of the users who are visiting your website. Later by using this data, you can show the Ads about your business by particularly targetting them.

Where will the users see your Remarketing Ads?
Say if the user visits your website and then after some time he/she is surfing through some other sites. You can show your business Ads on the other sites where ever the user is going.
Even by using the Google Display Ads, you can show the Ads on the Apps, Article Sites, etc.
Benefits Of Google Display Ads:
More Brand Reach
Increases the Conversion rate
Retarget the users by Remarketing
Increase the traffic to the site
Reach customers through several platforms
When your website receives more traffic from Google Search organically. Then you can use the integrate the Google Remarketing tag with your website and can retarget the customers using the Google Display Ads.
Remarketing suits for all the business, particularly if you are running an E-Commerce business. Hence its time for you to unwrap the Remarketing strategies for your business and increase your sales.
To Get More Outreach For Your Business Using Google Display Ads. Contact Logesh (logesh@clickdo.co.uk). Increase Your Sales By Using Remarketing.
Author Profile

I'm an SEO Analyst and blogger outreach expert at ClickDo Ltd. & Expert at Building High Authority Local Citations, Also, I help Business Owners in the UK by flooding more Leads to their Business by ranking their website on top of Google for potential Keywords.

I'm an author and enjoys writing UK business blogs to help promote UK businesses online. You can also contact me for guest posting services as I manage over 100 top UK business websites.