Guest Posting – Advantages & How It Helps Your SEO?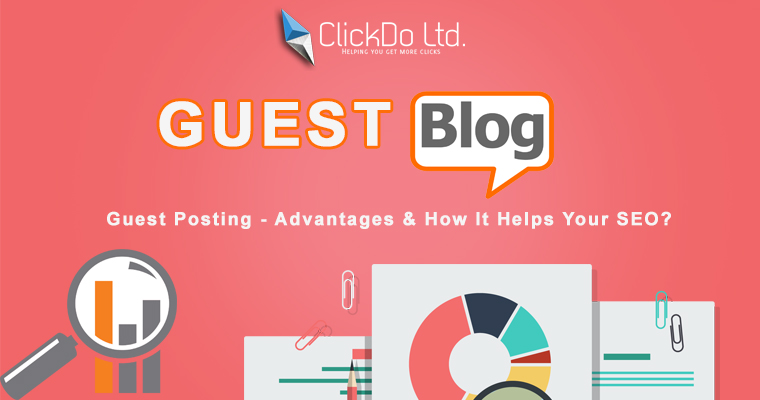 Guest Posting is the organic way of getting backlinks for your website from the other sites based on your niche. You can publish your own content on the other websites and obtain backlinks to your site.
This is the more natural and the organic way of getting backlinks to your website. Google improves the rank of the website on the SERP which has links from the variety of relevant niches.
Advantages of Guest Posting Services
Authority of Your Site Increases:
When you publish your blogs on the relevant niches based of your domain. Then the authority of your website will be increased on Google Search. High authoritative sites are more likely to rank on top of the SERP.
Don't give importance to the domain authority of the website that you are linking from. Instead, give importance to the domain age, niche and the make sure that the site is spam free.
New Traffic Source:
Making your blog published on the quality sites will help you get more traffic from that sites, Users will just follow the links on the Guest Posts and will reach your site.
This will help you to get more traffic in addition to that you receive from the Google Search. Also, Guest blogging will help you to reach a wide range of audience network.

Guest Post helps you get brand reach:
You can use your brand names in the guest posts. This will help you get more brand outreach organically. You can find quality sites that are offering free/paid guest posts through Facebook Groups, Linkedin Forums, etc.
Guest posts in the relevant niches will help you in expanding the audience base. Google started giving more importance to the quality of backlinks. Hence try to build more authority backlinks instead of building a bunch of links from the same site.
We are offering Guest Post in our sites. For more details mail to dinesh@clickdo.co.uk
Author Profile

I'm an SEO Analyst and blogger outreach expert at ClickDo Ltd. & Expert at Building High Authority Local Citations, Also, I help Business Owners in the UK by flooding more Leads to their Business by ranking their website on top of Google for potential Keywords.

I'm an author and enjoys writing UK business blogs to help promote UK businesses online. You can also contact me for guest posting services as I manage over 100 top UK business websites.