How to earn $1000 per month online from your PBN (Private Blog Network)?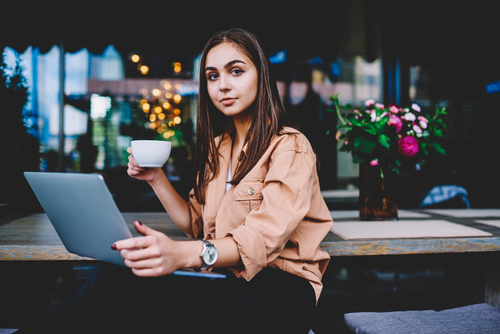 There are many ways to earn online and PBNs, are not something many people have talked about. So in this guide, I will share with you some tips to earn 1000 dollars per month online from your private blog networks.
As the world's largest most affordable PBN hosting provider and most authentic SEO consultant in the game, I want to share with you how you can earn money from your PBNs. Because thousands of people are hosting their private blogs with SeekaHost PBN hosting services and I want to tell you how some of them are earning thousands of $s online from their private blogs.
Why I started PBNs?
I've been helping hundreds of people in our PBN Demystified group to start private blogs and grow them to be able to improve their SEO, their client's SEO ranks and eventually monetise the blogs and earn money monthly from their blogs. There are many ways you can earn from your blogs, and in this post, I will explain to you how you can do it and how using SeekaHost PBNs hosting services can help.
What's important to earn from your PBNs?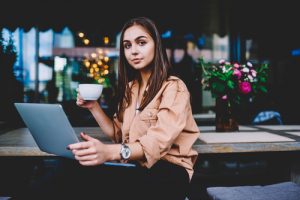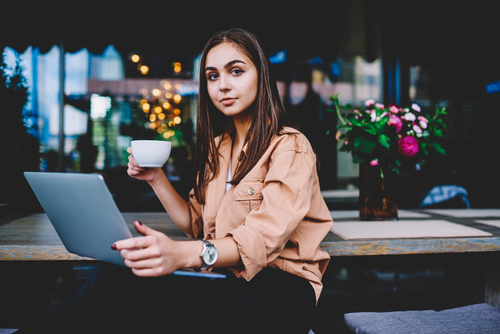 If you want to earn from your PBNs, first of all, they should look awesome. Your blogs must look like blogs you would share proudly and they must add value to the web.
Each blog should be built with pages, privacy settings and have content that helps it rank on Google and get organic traffic. Because your ultimate goal should be to use those blogs to make money in various ways which we will explain below.
Make sure each blog consists of at least ten well written 600 plus words articles. Articles should have images and media to support the readers, and Google bots love it.
The blogs should be built on matured domains that look like brands. Ideally, each blog should have its social media channels, custom logo and a personality.
Let me share with you a blog that earns us money every week and most days in the week. It's the UK business blog, which was built on a subdomain of clickdo.co.uk https://business.clickdo.co.uk/
And another one is the UK Tech blog https://tech.clickdo.co.uk/
Let me share with you a blog that is built on an expired domain https://www.thewidestweb.co.uk/ and another one you can see at https://www.spearstudio.co.uk/
You can see that each has an SSL certificate implemented and is nicely done to attract people who are looking for guest posting on blogs for SEO benefits.
So, the point is, your blogs should be built well and look great for you to generate money from them.
How to earn money from your PBNs?
As I said, there are many ways like outing Google AdSense on the blogs, placing affiliate offers on your PBNs. Taking sponsored banners, advertisements etc.
The best way to earn from your PBNs and easiest is by accepting guest posts on them
Like I explained earlier, we receive money daily from our guest posting services and you can see that on over 100 websites we do accept guest postings.
If you check this page, you can see what I mean. Also those pages rank #1 for "guest posting services", "guest blogging services" in the UK. So we do get daily inquiries from business people. To rank and earn five figures in $s it will take some time, but you can certainly get to the 1000 dollars plus per month with what I have to share with you.
The strategy to earn from your private blogs:
Build at least ten blogs on expired domains or your matured blogs as subdomains (like this  https://business.clickdo.co.uk/ ) – ideally, 20 to 30 would be best as you can get PBN hosting from SeekaHost and get the domain up soon. If you get the 100 IPs packages which cost you only $95 per month, you can scale your blog network to 100 blogs, and you will make so much money from them plus get value for your SEO work.
You can start with the best plan which is the 10 IPs plan and get your first 10 blogs up. For expired domains, I suggest you contact Saket Wahi or check the PBN Demystified Facebook group for domain sellers.
Build a blog, ideally a WordPress blog, by learning to develop WordPress blogs online.
Get articles written by Manuela Willbold, John or Waniya Waheed if you want high quality content. Or else I'm sure you can find many people who would write some SEO-friendly content for your blog posts.
Make sure the content is written in an SEO-friendly manner. Because the long-term goal is to get your blog drive traffic from Google and grow.
Ok, now you have at least 10 blogs, so start pitching them to business owners. Promote them on Facebook in groups. I have listed some groups you can join and promote for guest posting services.
Create nice banner ads and promote, so people see it. See how Dinesh from ClickDo does it. Follow him, and you will learn so much from his marketing skills.
Then start emailing to prospects about your awesome blogs and ask them if they would like to send over an article to be published on your blogs.
Most business owners know, but you can still convey the importance of guest blogging for SEO advantages.
Aim to email at least 10 to 20 prospects daily about your blogs. Test the emails with sharing one blog with them.
As long as the blogs look legit, you do not have to worry about sharing your blogs publicly. People have to see them and check the presentation and make a decision.
Once you start getting orders from the business people & PR's, you will start getting many referral orders for the guest post as you can see in the screenshot below.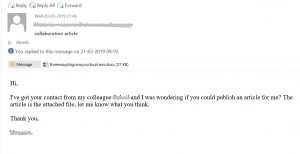 Another important aspect is to have a write for us page like https://business.clickdo.co.uk/write-for-us/ with a page like https://business.clickdo.co.uk/content-and-payment-policy/, and you will get google traffic to your site, and people will ask for guest posting on your blog.  If you have mentioned the publishing policies, you will get the filtered email inquiries from the real buyers.
Your guest posting services should come across as a service you offer, and you do charge for your time to publish and maintain the blog.
I hope you get to understand now how you can earn from your PBNs.
Are you still searching for some sources to get started with PBN's? Here is the complete PBN guide for you starting from scratch – https://pbnguru.com/how-build-private-blog-network/ by Praneet Thakur.
This is a game, and you must pitch daily to get the attention, and once your blogs also start to rank and get traffic from Google, you will get more and more inquiries from people who are looking for guest posting.
Now, look at some possible numbers…
Just say you have 10 blogs and you charge $50 per guest post publishing on your blog. If you manage to get 2 orders per blog each month, that's 10x2x50 = $1000 per month.

Just think at the lowest end you manage to sell at $20 (this is the cheapest and I wouldn't recommend charging this low unless you are starting and are scared to sell) and you sell 50, that's still 10x5x20 = $1000 (of course, in this case you will have to sell more, but it will be so easy to sell, as long as your blog looks good.)
The secret to earning online form PBNs
The more blogs you manage, the more money you can make. And the best thing is that you can use those blogs to support your SEO work and start your SEO consultancy business.
Free blogging course online
I have done then blogging course where you can learn blogging skills for free and that will show you more tips about how to start blogs that can serve as PBNs for your SEO works as well as help you earn online.
Starting a WordPress blog was my first step to earning online as a blogger.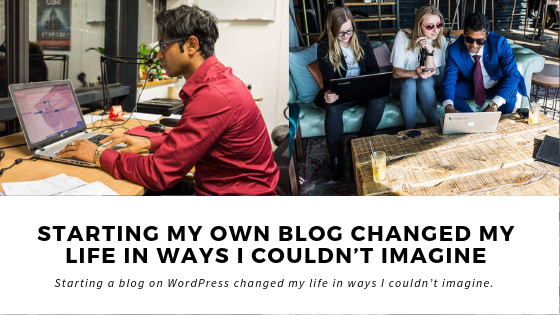 You can learn the blogging skills at https://www.clickdo.co.uk/blogging-course/
Author Profile

I'm the CEO of ClickDo Ltd. and SeekaHost UK - I help the business grow online with latest SEO services & digital marketing strategies. You can find my guest blogs on the UK business Blog as well as on our my guest blogs on the UK Tech Blog
. More details about me can be found on this page.