Starting a blog on WordPress changed my life in ways I couldn't imagine
Starting a blog on WordPress was the best decision I made when entering the digital economy. I had no idea how it could become my path to earn money online blogging from home.
I want to share everything I have learned about blogging, because staring my own blog and blogging daily has opened so many doors for me. Because of my very first blog I have grown into a digital entrepreneur with several online businesses that generate an automated income for me, but also revenue for my businesses.[expander_maker id="9″ more="Read more" less="Read less"] This enables me to invest in more online businesses and et voila – here I am running multiple online enterprises while being a successful and busy SEO Consultant and instructor in many SEO-related online courses.
But hold on, let's press rewind to head back to the early beginning.
[/expander_maker]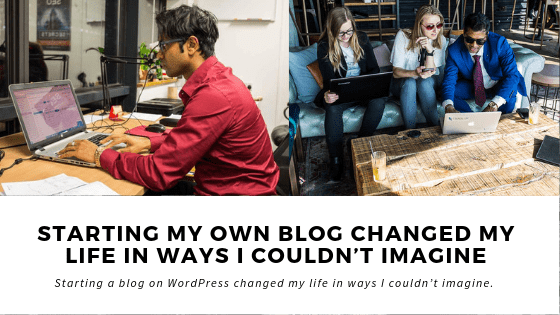 Starting my first ever blog on WordPress
My first encounter with blogging
My dream of living a completely different life emerged when I started seeing so many people claiming to make money online while working form the beach working remotely.
Below is the image I had stored on my PC and I even created a Facebook group to support my dream. Seeing it daily on my screen when I switched it on made me want it so badly.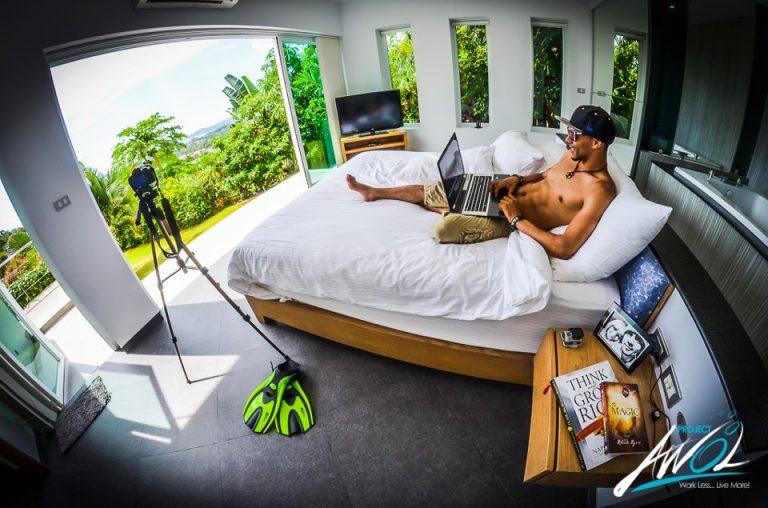 So, I started to research blogging online, how to start a blog and create a blog myself. I even paid one of my friends £70 to set up a blog for me but I wasn't happy with what he created on a WordPress free theme. Once I figured out how to build a blog in under 10 minutes, I felt ripped off having lost £70. Now I'm super glad I did it myself and that's how I started to learn.
As I write this, I never I thought I would own over 800 blogs and have all my businesses built with the blogging skills I acquired through learning by doing.
What made me succeed with blogging on WordPress CMS?
When I started out with the blogging, I did not have a plan at all. I'm a very impulsive and intuitive guy, so when I get an idea and I feel it's something I must do I get on it right away. But these are the steps I took:
First, I read about many bloggers and I compared the top blogs out there at the time. I googled and landed on hundreds of blogs, skimming through them, analysing how they are doing it. Witnessing some people claiming to make thousands of dollars each month blew me away and I couldn't believe it.
So I decided to put it to the test and start my own blog on WordPress by registering my first domain name fernandobiz.com.
You can still see how many articles I have written on fernandobiz.com/blog.
I watched some free video tutorials on YouTube and figured out what I need to start a blog. After getting the domain name I got a hosting package and it was expensive! That's what led me to starting my own hosting company and offering free hosting for anyone who registers their first domain name to start a personal blog as shown in this blogging course.
I really want you to take the time and go through this so you're ready to start your own blog today.
My journey to make money online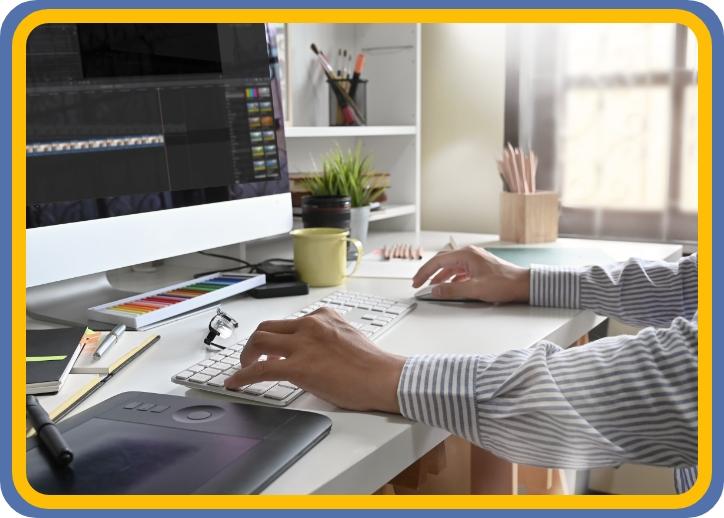 Now let's look at the journey I took when I was staring my first blog and how it grew online so fast.How did I make my first dollar?
It was from Google AdSense and at that time Google AdSense was a fine source, initially paying me £67.I was super excited when I received this payment in my bank account back in 2013. That payment gave me the motivation and belief that I can earn online from blogging. So, I started blogging daily and my first goal was to reach 100 visitors per day. So, I kept writing every day while monitoring Google Analytics first thing in the morning to see the traffic data. I cannot exactly remember whether it was within a month or 3 months of daily blogging, but I did achieve that goal in the same year in 2013. I was over the moon.
That gave me more courage to continue writing and blogging on a regular basis. The best outcome from daily writing was that my writing skills improved tremedously, so I grew my blog day by day. As I became more confident with writing, I wrote a book and self-published it on Amazon – you can get the "Ultimate Sales Machine" still, if you want to read it. I wrote and published more books on Amazon, which led me to get a content writing job for Carlton Leisure because I wrote about how SEO can help the hospitality industry.
I just learned and wrote the book. Eventually, I had two books online in 2013. It gave me the courage to take the decision to leave my job at Koito, which I never felt right to keep doing. My life completely changed because I gained the skills to blog and my SEO friendly content writing skills improved.
Right now, I couldn't imagine a life without a blog. A blog offers the opportunity to become visible online and share your thoughts with the world, what you do and the services you provide. I started to write about the services I was able to offer on my blog and they started bringing in traffic. One of my friends who studied at my university called me and asked if I could help him with starting a business. He had read my blog articles and loved my tips.
OMG that was crazy… I realised if I could write and rank on Google then people can find and contact me and I can make more friends, help them and provide my services to the people who are willing to pay me. That's exactly what I did and that's what happened. I kept blogging.
How starting a blog led to several online businesses
When I look back at my blogging journey, it paved the way for me to build my first consultancy business ClickDo, helping thousands of people get online by supporting them with setting up their websites, managing their WordPress hosting and supporting them with my SEO skills.
Steps to start your own WordPress blog
If you are new to blogging, here are the steps to start your own WordPress blog
You can watch the video tutorial below and see how soon you can get online with a blog.
My first blog was about business, and I talked about lifestyle as well and things I wanted to become good at.
I wrote about SEO as it was my core skill I wanted to share with the world.
Writing daily got me to understand how SEO and online marketing techniques work.
Many people visited my website because of the business-related tips I was sharing from my own experience as I was earning money online. Showcasing my own journey helped people with no idea about blogging what is possible.
At its peak my blog fernandobiz.com/blog was getting over 800 visitors per day. That's when I knew that I had made the right choice and I was on the right track.
What did I gain from starting a Blog?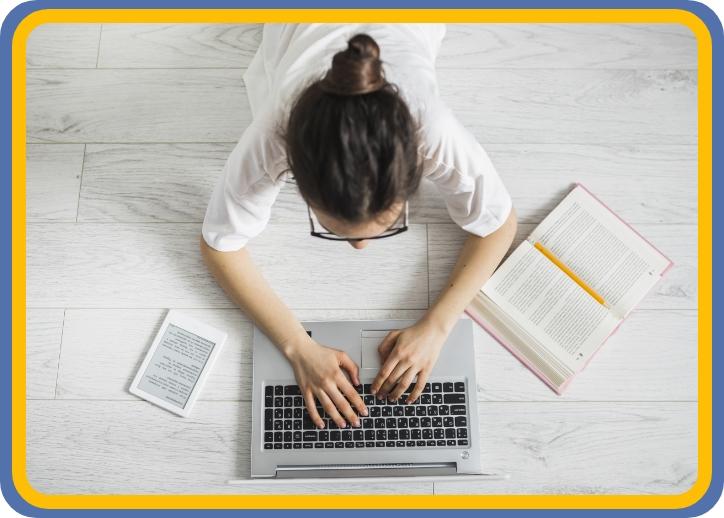 How has blogging changed my life and made me who I am today:
I achieved freedom to do whatever I enjoy with the people I care about.
I now work online and rarely must worry about stepping out of the house to earn money to make a living.
I built online businesses and made money, so I started ClickDo and became an entrepreneur in the UK, which led me to become a permanent resident in the United Kingdom.
I deliver my client work, SEO services, content writing for my blogs, coaching via Skype and from where I wish to be at any given time of the day.
I became a decent author and writer by starting a blog
I became the #1 SEO Consultant in London, UK (you can search it on Google) due to my SEO friendly content writing skills.
I built one of the best SEO agencies in London
The money I earned online I invested to start SeekaHost – the UK's best business hosting services company. You can search on Google for "business hosting uk" and you shall see https://www.seekahost.co.uk/ amongst the top 3
I travelled to all the counties I wanted because I could work from anywhere in the world with an internet connection on my laptop.
I became an employer and right now I manage 20 people working remotely
I made amazing friends who found me through my blogs. Last month Neil J C Franklin found me via clickdo.co.uk and after he read some of my content, he decided to contact me and he also started blogging on his blog.
I've helped newbies to start blogging and some earn thousands from the blogging tips I've shared. That's the best reward for me, to see them thrive. It has inspired me to create online courses as I felt that so many more people can benefit from my journey. So, I'm also a teacher and instructor.
I am an international entrepreneur with my Indian team who now helps me run ClickDo and SeekaHost because of the personal brand I built from blogging.
Would I be that same person having remained in my 9 to 5 job? Certainly not! I have grown in many ways and I will explain to you more in a video…
Achieving freedom as a blogger
How you can achieve freedom and follow your dreams
When I was at the beginning of my blogging journey, the first issue I faced was how to start a blog, so I have put together this free guide to start a blog.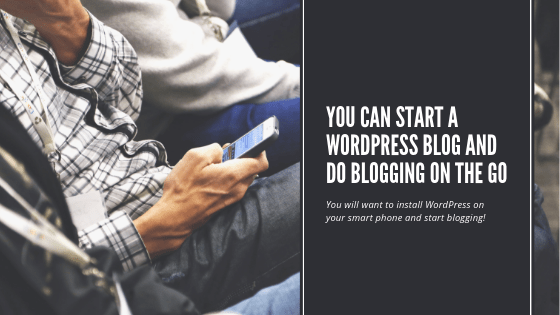 I have put together the ultimate blogging course which will show anyone how to start a blog that matters and build it with perfected SEO. I have also created the online WordPress SEO training course and thousands of people are learning these skills online. If you are interested in learning the best blogging skills, you can join the Blogging Academy and learn by seeing how myself and my teams blog every day. Blogging is something everybody can learn as communication is one of our key skills and needs. I learned the blogging skills and they changed my life.
You can do the same, if you are willing to invest the time and effort to learn those blogging and digital skills for your future. Equip and empower yourself with one of the core future skills now and be ahead of the online money game to create the lifestyle you're ultimately looking for.
Start your own WordPress Blog
After your started a your own blog as shown watch the below video.