Top 10 ways I earn online working from home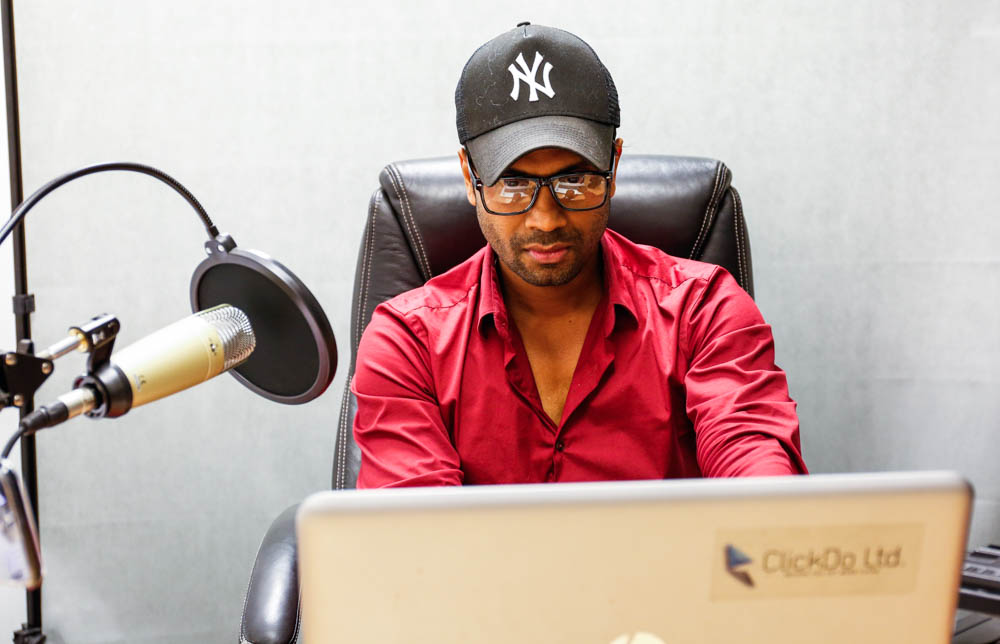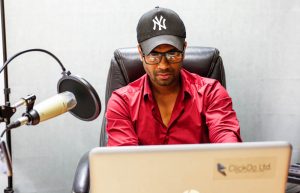 Many people ask me how to earn online working from home. Since 2014, I've been hustling online and doing what I enjoy while building ClickDo and my other digital assets that generate my passive income as well as money from consultancy work, I do.
In this blog, I post I want to reveal how I earn online working from home. These are the exact ways I use to make online every single day. Some of the ways daily work while others are from the online digital assets, I've set up.
If you are curious about how much money I earn online, let me tell you the rough numbers, so you know it's possible, and you can also start earning online from your home.
ClickDo is my digital agency, and it's a business with over four sub-companies, and in all combine, ClickDo companies are doing over 1.7 million and growing. This year we expect to do over 2 million. And it includes ClickDo Consultancy, ClickDo media, ClickDo Academy, ClickDo Solutions and ClickDo linking building services for SEO agencies and guest posting services for UK business as well as the new cash machine the UK business blog.

And SeekaHost is a web hosting services company that I grew from the SEO skills I gained to rank websites at will. Ranking from "pbn hosting" is what opened us the doors to earn online from the e-commerce business model.
SeekaHost currently has four sites and all in combining its nice multi-six-figure business. I cannot tell the numbers on this due to privacy and partners.
You get the idea and anything over six figures a year a reasonable sum to live well in the UK or anywhere in the world.

In this article lets no dive deep to see the best ways I use to earn online and how you can also start making cash online from home.
Top 10 ways I earn online working from home
1. SEO consultancy services for local business
I help local business owners with online marketing, and they pay to run their websites on Google. This is how I started first back in 2014 after reading about it's possible to make a living working online helping business people in the UK.
This is by far the best decision I took to learn the SEO skills after reading about rising industries and what skills to learn for the future. I read it while I was at an office job in Worcester and here I am, living in Canary Wharf, London.
2. Blogging for profits
This is how I got started first and still to date I earn money online from Google AdSense passive income. I have over 800 blogs, and most earn me cash from Google AdSense and other applicate links. You can learn more about how to make money blogging with the detailed guide I have put up at ClickDo blogging course for free.
3. Building websites for UK business owners
ClickDo website design and development department does it now under my guidance. I sell the sites for business owners who find us on Google and drop it to Kasun to lead the projects and complete them for the clients.
4. Business consultancy and advice over Skype
UK business owners hire me to help them set up their business, picking a domain name and building the brand. And they pay me from £120 per hour to £400 for a 3-hour call continued with a business plan after the call.
5. Guest posting services
You can see on this page how I pitch and take guest posting services orders as we are ranking on top of Google UK for "guest posting services".
Business owners and SEO agencies contact us and buy guest posting survive packages from this page. This is daily rolling in business and soon to pass the £10,000 per month in online income. Dinesh manages it and runs the business operations smoothly.
6. UK business blog is a cash cow
As it's brought in daily from £200 up to £600 more on some days in guest posting and sponsored posting orders. This I believe will become one of the big online businesses and success story.
Built the UK business blog with my SEO skills and ranking the blog on Google for "UK business blog/s" and many more keywords opened us the opportunities.
7. SEO training online
One on one SEO training class for individuals. I do this via Skype screen shared calls, and I charge from £120 to £500 for a 4 to 6-hour training session.
All this is because I mastered the SEO skills that every business owner in the UK needs.
SEO is something that helped me build my online businesses and helping other businesses to thrive online is truly an amazing thing.
8. Writing business plans for new startups
Every day new businesses get started in the UK. I have an article that rank on Google for keywords like "startup business ideas" "new business ideas".
Some people who read it hire me to help them set up their business and we have company registrations and advisory services where we charge to help new startups get started right with a business plan and an online marketing strategy created for their business.
9. ClickDo Academy online course sales
The SEO training course and the Facebook adverting courses are getting purchased online daily by many people in the UK and its pure passive income for me. Because people go and buy it and all automated to send them the access details and money comes to the bank daily.
Selling online courses is one of the best ways to earn money online.
If you have expert knowledge, I highly advise you to create your course and sell it online.
Even Manuela has her courses on Udemy, and she is creating more courses since she started to see online sales and passive income.
And Nicole's latest course on how to start a blog on WordPress growing and is also available at ClikcDo Academy.
10. SeekaHost web hosting services sales
It's an online business I set up back in 2015, and I got the domain name seekahost.com, and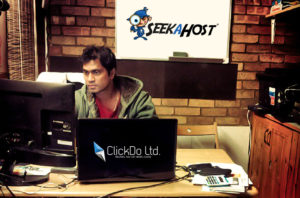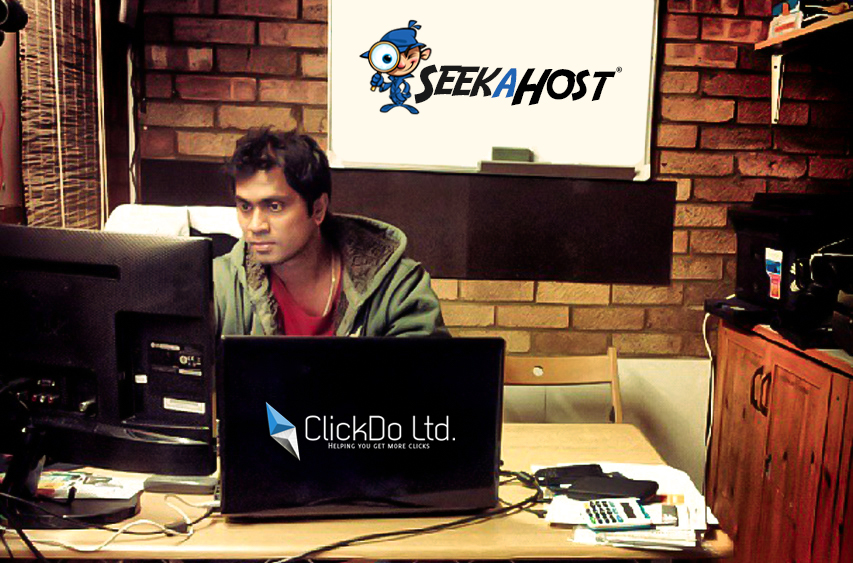 now it's a thriving business that generates me cash every day from online sales.
I have automated the business and Gowdham, and Aslam and the team run the company and look after the operations.
They are based in India and makes sure all the things work well. It's an automated business, and I'm working on creating more content and doing the branding to help us grow to a £100 million company.
This is the company I put most of my time these days to grow online. So much content is created to build the business, and I believe this is going to be big.
You can also become a web hosting services reseller and earn online with SeekaHost.
The SeekaHost affiliate program is one of the fastest ways you can make online working remotely. I will advise you on it if you send me an email to fernando@seekahost.co.uk
Now you know how I earn working online and being anywhere I wish. I work home most of the time unless I'm traveling and being in another country.
You can read more about how to earn online by reading the ClickDo online money makers guide.
Author Profile

I'm the CEO of ClickDo Ltd. and SeekaHost UK - I help the business grow online with latest SEO services & digital marketing strategies. You can find my guest blogs on the UK business Blog as well as on our my guest blogs on the UK Tech Blog
. More details about me can be found on this page.