2017 SEO by Stuart Anthony at ClickDo Ltd.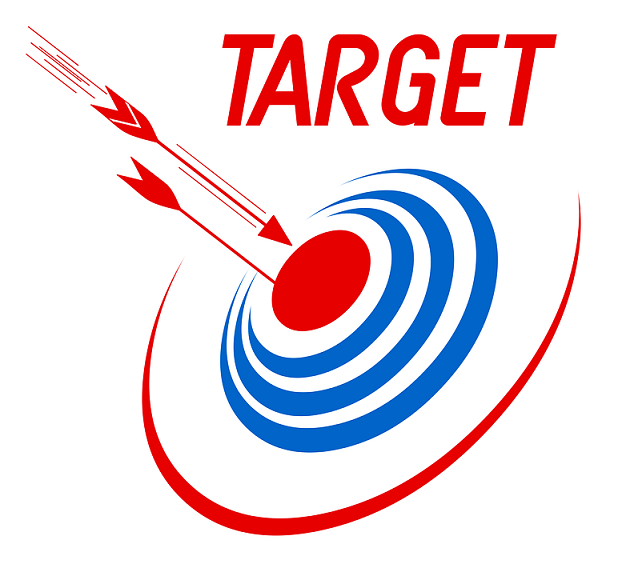 We are now over the Christmas and New Year holiday period and the majority of people are back to work for the first week of the year with new targets and goals for the year ahead.
Business owners are most likely planning a new strategy for 2017 and putting their marketing plans together to improve their visibility and income.
The team at ClickDo are doing the exactly the same, planning for the future and at the same time looking after our current clients while setting up plans for them to achieve even more success.
We have a number of clients climbing the ranks and we aim to have them all in the most profitable positions for their target keywords to get more traffic and enquiries.
For instance, SOS Electricals is climbing nicely and the new pages on their site are now live targeting the various services that they provide from interior lighting, exterior lighting and commercial business electrical maintenance. They are currently on page #1 and climbing for competitive keywords such as "Electrical Contractors" and "London Electricians". Also, they are ranking highly for certain parts of London, for instance "Electrician Hadley wood"
69 drops studio cementing their rankings as the top photography studio in London. They are targeting phrases such as "photography studio London" and "photography studio" and we aim to have the # 1 spot over the coming weeks.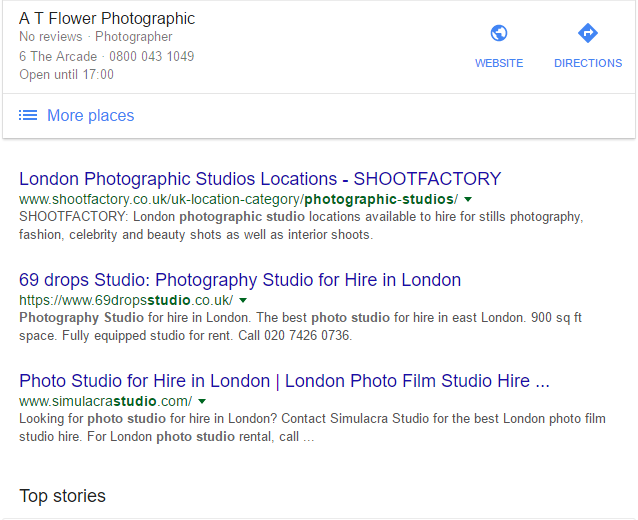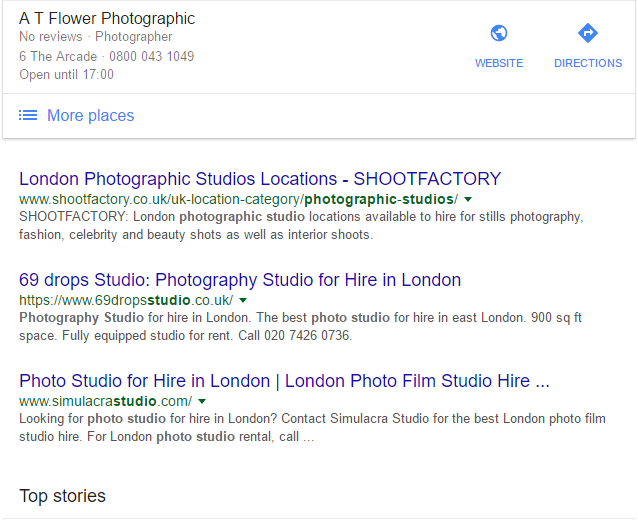 Our magician friend Alan Hudson is now a regular on Saturday night television and he has been busy with bookings of his own due to the online exposure that he is experiencing recently. Alan is also progressing very well in the Google Maps section for the keyword "Magician London"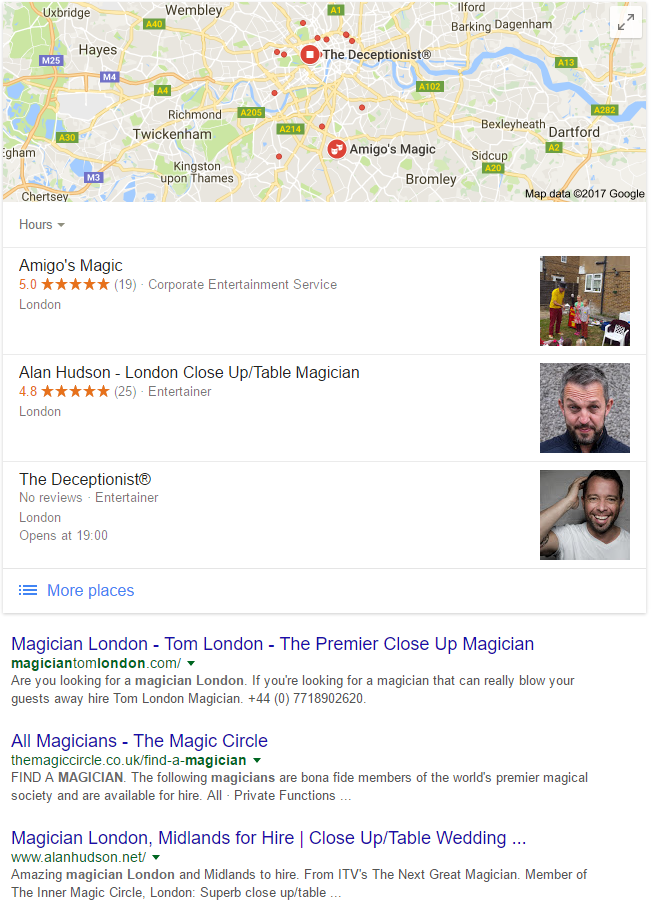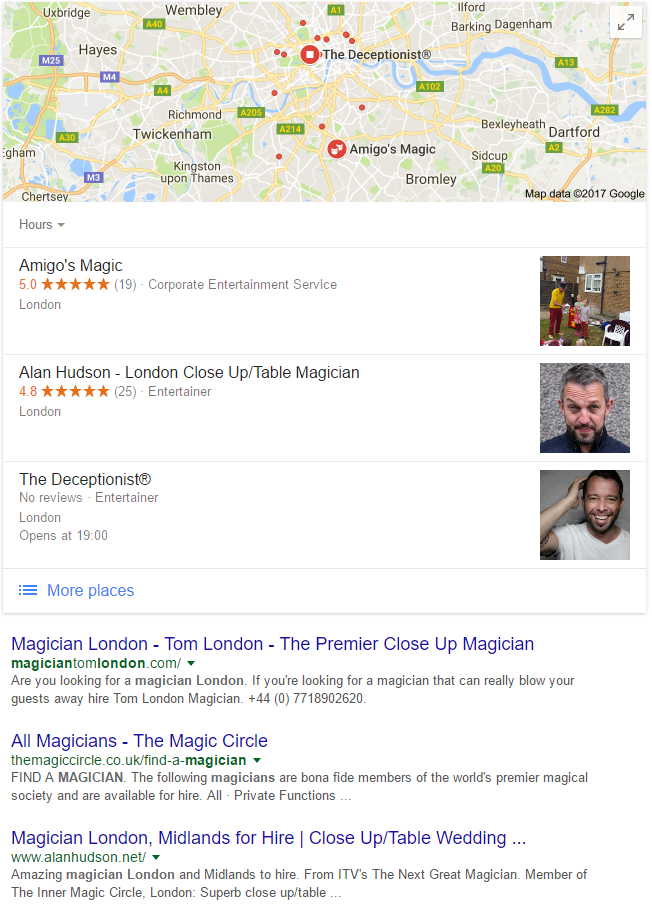 Manor Clearance is currently on the first page for all of their keywords, and our goal is to now push for the top slots for phrases such as "office clearance London" You ca see the progress from the snapshot below.
Apart from working on our client base and keeping them happy, we all have our own individual projects and goals set.
ClickDo is also growing and more branches are opening up around the country with 10 cities targeted including cities like London where we have our main base in Canary Wharf, Liverpool, Newcastle and beyond.
Michael is busy building up the Photography arm of ClickDo and has several projects booked keeping him busy throughout January.
Madhura and Kasun are extremely busy working on building the ClickDo UK business directory which will enable any business to list their details on the new site so they can be found by customers in their local area quickly.
They are both also working on the web based projects management system which will be available soon.
We have a collective goal as a company and the ultimate is for ClickDo is to build massive brands for 10,000 lucky business owners over the next few years to take them to the next level enabling themto build on this foundation for future years.
Share to spread the knowledge!