The 1st of December ClickDo Update!
Its mid-week now and the gang at ClickDo Ltd. are busy managing their separate clients and helping them gain more web traffic which turns into leads, phone calls and sales.
Michael is having great success with the 69 drops project which is a photography studio based in East London which is not too far from our London office. He has been blogging on a daily basis on the subject of photography and studio hire.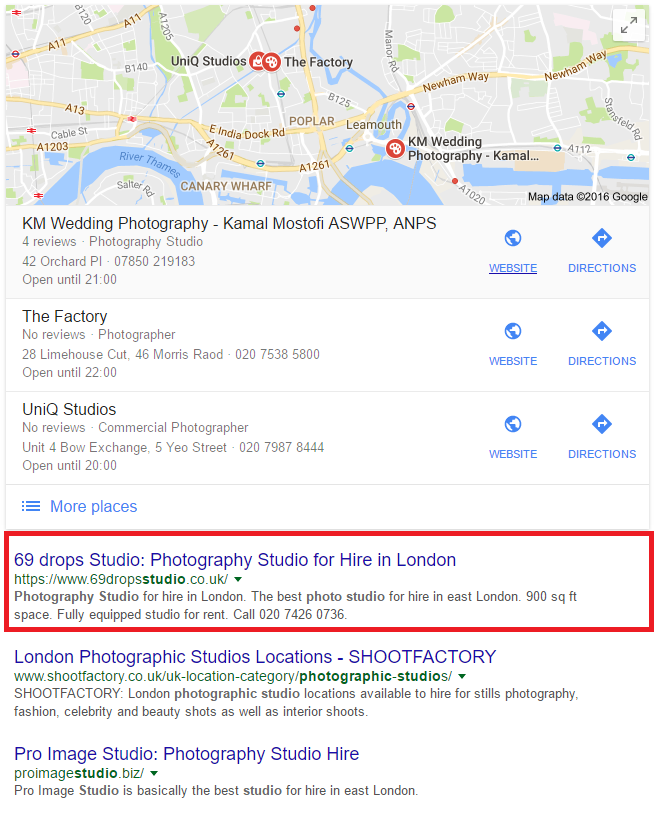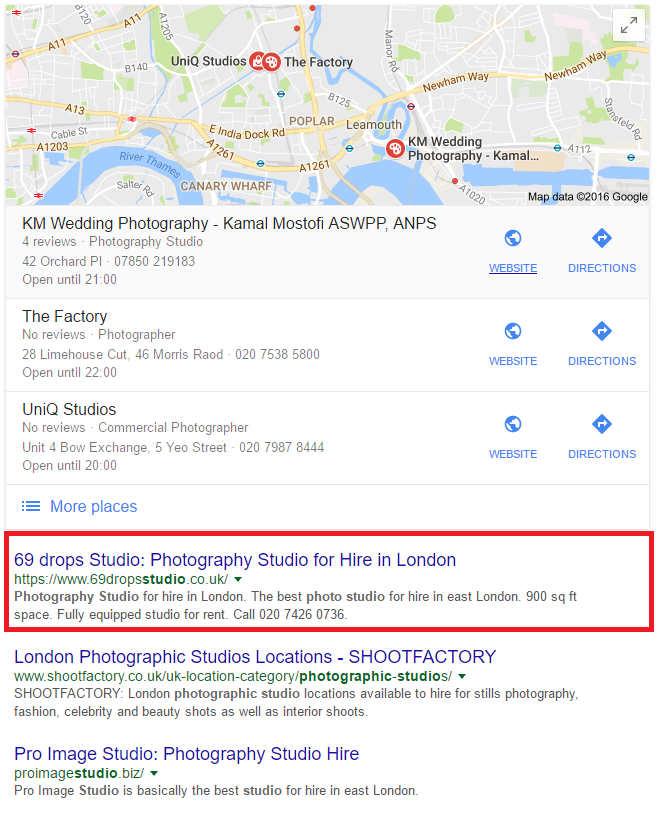 If you view the snapshot above, you can see that the company is now in the #1 spot nationwide for the chosen phases which are "photo studio" and "photography studio" which are the most competitive in that industry.
Our electrical project with SOS Electricals is getting stronger and their latest post on the importance of external lighting around your home was published today. We plan to have our team visit them for the day and film them doing some on their work so we can upload it to the main video channels.
Haji has been very busy working on the London cab project and as you can see by the image above thate rankings are very strong an our client tops their indusrty. He has also been blogging and pinning many images of the company.
Fernando has put together the plan for the month and also is working on the strategy for what looks like being a very busy 2017.