How to make money from Blogging? – Complete Guide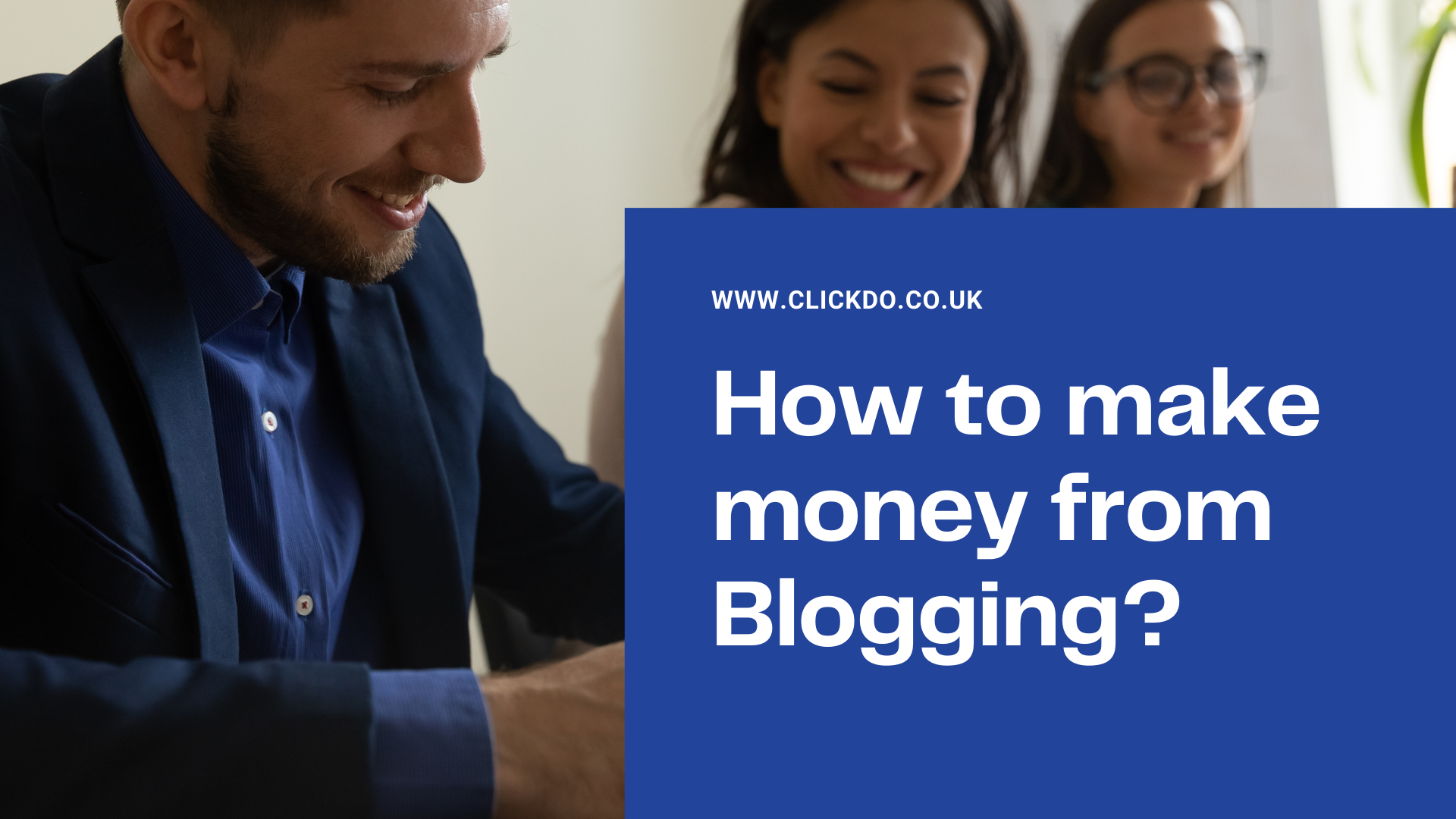 During this pandemic, a lot of things have changed. A number of people have lost their employment, and a number of them are bored and confined to their homes.
In these situations have you considered having a second source of income?
Human desires are limitless, and the list of desires is endless. You'll need a source of income to meet all of these requirements. Are you one of those people who, due to financial constraints, has to put their goals on hold? If so, you've come to the correct place! The world is shifting online, and content is evergreen. People spend the majority of their time online, whether for work, games, or shopping. As a result, the easiest way to reach them is solely through this 'online' mode.
Consider how you may provide folks with various items and details. Blogging refers to the entire process of posting items on the internet and offering knowledge to others. For the past decade, there has been an increase in competitiveness among bloggers. Instead of creating content that you want to see or know, concentrate on what people want to see or know. This will assist you in attracting a readership for your work.
Guide to make money from Blogging
Blogging is one of the best ever way that you can start making money online and increase the passive income source. All that you need is a website on your own and you can easily drive organic traffic to your website if you are strong in SEO skills. Below are some of the legit ways to make money online from Blogging.
1. Affiliate Marketing – Pair up with the world's largest retailer 
Amazon Affiliate is a long-standing in-house associate program administered by Amazon.com in Seattle. It's the world's largest online retailer. Bloggers are given the opportunity to earn fees from promoting the product for Amazon on their site—provided that readers click the affiliate link on your site and make the purchase.
Amazon Partners have the main idea to receive a distinct tracking number to any sales made on Amazon's official site. You are rewarded with the sale if the visitors click on a link in your blog and go back to Amazon to buy the item. Amazon commodities can be promoted on your Site in several aspects. You can add a product catalogue on the site, write customer reviews & attach the links of the Amazon products that you suggest.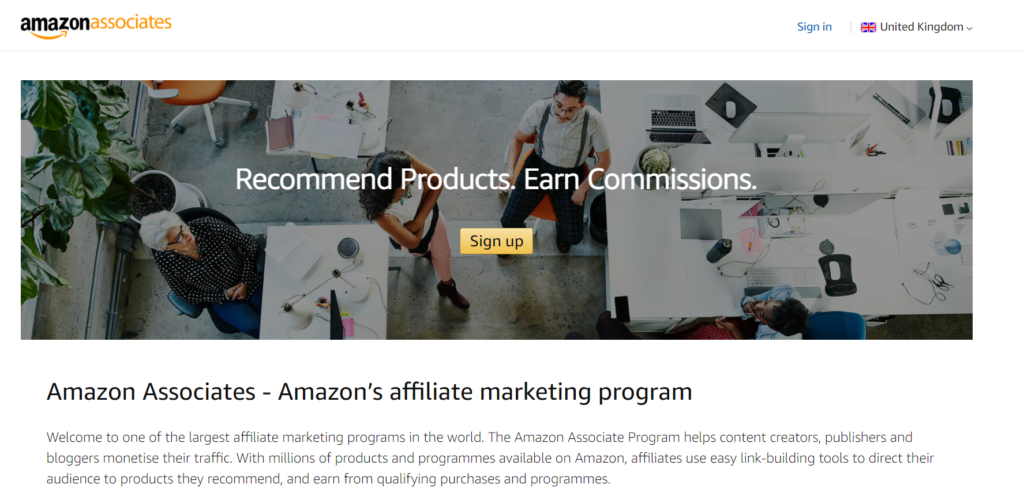 The additional bonus is that whenever a visitor gets directed to the official page of Amazon through your blog and makes multiple purchases, you would be credited for the entire sales made by the user in the Amazon. You would be earned by all the purchases made by the same visitor for the next 15 days.
2. Marketing of digital items
One of the best ways of making revenue Online, as I indicated earlier, is through the marketing of digital goods or services. Just as Amazon provides physical goods in the global market through the web, digital things also are marketed on the web.
Clickbank.com is among the most prominent markets for digital goods. You can find and advertise products. You can start by posting product reviews. The promotion of digital data products is appealing to the fact that the commission is likely to be greater than tangible goods.
3. Blogging for businesses
If you maintain a famous blog on a speedily growing industry, such as e-commerce, banking & financial services, FMCG, or IT, you might be hired to blog for a firm part-time or full. Companies will pay you to write about their brands or products so that they can be continued in the media which will promote their product among the customers who are also your blog readers.
Companies could contact you directly, or you could look for positions in this sector on internet job sites. At ClickDo, I manage a blog called UK Business Blog – https://business.clickdo.co.uk and it gets inquiries each day from the business owners to get their business story published.

4. AdSense Google
The quickest and cheapest option for starting to make passive revenue from a website is Google AdSense. AdSense's central concept is that Google Advertisements can be shown on any site and you'll get a share of ad expenses whenever a visitor of your blog clicks these ads. You have definitely seen advertising on sites of other individuals.
AdSense is a system of contextual publicity that advertises partner ads on your website. You have to cut/paste a script through Google and then you need to decide an area where the advertisement you choose to be displayed on your blog page/site. You are also free to configure them. After all this process, Google will display ads by sponsors that sync with the content of your website, so that your visitors can ideally view the corresponding advertisements.
Don't stress about your blog speciality failing to bring your site excellent adverts. Google AdSense is among the largest web-based platforms, so you'll have a strong and clickable list of websites that interest readers.
Google shows those as only, which are related to your content and this would also help in increasing the interaction of your users with the blog page and enhance their activity time.
Recently, I have got one of my blog (eBusiness Blog) which I am managing as Google News Approved.

5. Sponsored blogs
If you don't want the advertisement to appear in your blog entries because you don't want your readers to get irritated, then in that case we have a solution for you. Instead of displaying ads, you can make money by selling sponsored blogs.
It's quite straightforward and works similarly to any other sponsored contract in which a brand pays you to talk and promote its items on your page. To attract readers for this purpose, you can create a personalized section on your page wherein readers may learn more about your sponsored blog offer.
At ClickDo, we have many guest posting websites and below I have listed some of the blogs which I personally manage at ClickDo and getting daily inquiry for Guest Posts/Sponsored Posts
eBusiness Blog – www.ebusinessblog.co.uk 
Live Business Blog – www.livebusinessblog.com
London Business News – www.londonbusinessnews.com
All the above blogs are Google News Approved and get's tons of inquiries daily for guest posts. You can check out more blogs at https://www.clickdo.co.uk/guest-posting-blogs/
Conclusion
As the internet has evolved, there are now numerous options to earn money online through blogging. The only problem is that you'll have to be consistent for roughly a year for you to leave your job and turn your life around through revenue generated by blogging. This is one of the best and easy ways to increase your passive income source. To get started with, you can just register a domain name in SeekaHost and start your own blog today. The below video shows how to create a website from scratch.

 So dont wait, Just get your own domain, create a new blog, work consistently and increase your passive income source through Blogging.
Author Profile

I'm an SEO Analyst and blogger outreach expert at ClickDo Ltd. & Expert at Building High Authority Local Citations, Also, I help Business Owners in the UK by flooding more Leads to their Business by ranking their website on top of Google for potential Keywords.

I'm an author and enjoys writing UK business blogs to help promote UK businesses online. You can also contact me for guest posting services as I manage over 100 top UK business websites.