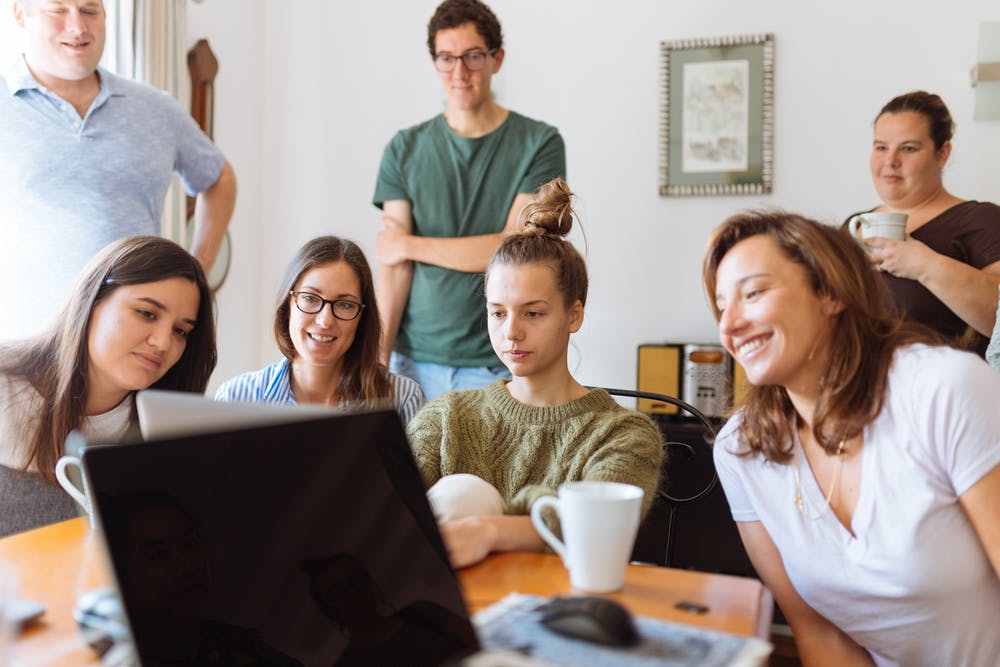 5 Monetisation Tips for Student Bloggers – Learn how to monetise your blog and earn online
Are you a student and looking on how to modernise your blog and ways to earn money online in the UK? – Then this guide will give you the tips to start a blog and earn blogging by monetising your blog.
Blogging is a popular option for students. It gets your voice out there, and you do it all from the comfort of your own home… or wherever you happen to be at the time!
However, making money from a blog can be a complex business. You must have the right content, plus a substantial amount of followers to seriously monetize what you post.
This naturally doesn't apply to everyone, and if you're just getting started writing a blog there are plenty of resources out there to help you with your online journey.
If you want to cash in from your blog, you need to know where to start. We'll take you through 5 steps, giving you the lowdown on monetizing those internet outpourings… 
Affiliate to accumulate 
Affiliate marketing is a good place to start for the curious blogger. Why is this? Because it's straightforward and potentially connects you to major players quickly.
How does it work? It starts by finding the right brand to fit your voice. Visit a site such as Affiliate Window, a handy platform that joins all the dots and gets you on your way.
You then offer your honest opinions on various products and services via your blog. In these posts include links to what you're talking about, which take readers to specific sites.
Companies then reward you for directing traffic to them. If you have a flair for marketing and are not afraid to be honest, then this could be a great choice for you.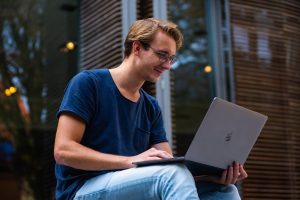 Banners for bucks 
Whatever the content of your blog, you should be able to think of adverts to go with it. For example, if all you do is take selfies all day, what about ads for selfie sticks?
Have you thought about this? By having banner adverts on your site, you can generate a small income by prominently displaying products and services.
Whether you choose the option of Cost Per Click (CPC) or Cost per thousand hits (known as CPM), it may add up to a nice little earner, with minimum effort.
As with all blogs, having a sufficient number of followers is important. So if you don't see decent figures for folk visiting your site, you should work on boosting clicks first.
Sponsored talk 
Maybe you have a smaller site with a dedicated following. If that's the case, and you want a more creative way of monetizing content, then what about sponsorship…?
Here's what happens. You could approach (or be approached by) companies looking to promote their wares via a blog article. They should pay you for this.
Instead of sitting there while ads squat on your page, or being like an online salesman, you're doing what you do best -writing blogs – and getting someone's message out there.
These posts are called "advertorials", i.e. a cross between an ad and an editorial. They aren't always popular but are worth a go if you're testing the financial water.
Be their guest 
A more specialized route to monetization involves using your attention-grabbing blog to guest post with a company. If firms like what they see, they might get in touch.
Get your clicks this way. For instance, should you be getting good results from a budgeting blog, a media outlet could ask you to send them money-saving ideas.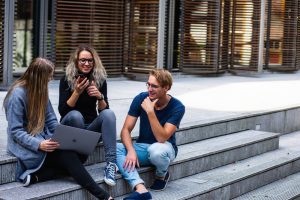 As a guest poster, you may attract new readers to your site and ramp up those numbers. It should also give you a lift that companies have confidence in your style!
This applies if you have a reasonably successful blog, plus credentials as a go-to source of info on a chosen subject. So if you don't, then you have work to do!
Self help
For many people, a blog is where they talk about their lives. Be it promoting a business, or informing people about a lifestyle, it's typically all about you.
Here's the thing. While that can sound self-absorbed, you know it also makes for great self-promotion. And that can really pay off in terms of a future career.
Writing blogs well is a great skill to have in terms of communicating ideas. You never know if someone influential is reading your output, and sees you as a talent to watch.
So work on the perfect blog by all means. But also be aware that it's more than just words and pictures on a screen. It can act as a vital step toward further opportunities.