How to start a personal blog on WordPress and do SEO step by step?
Starting a blog on WordPress was one of the best things I did when getting online.
Honestly, I did not know how to start a blog, but now as one of the top bloggers and built hundreds of blogs through the years, I can share with your how to start a personal blog.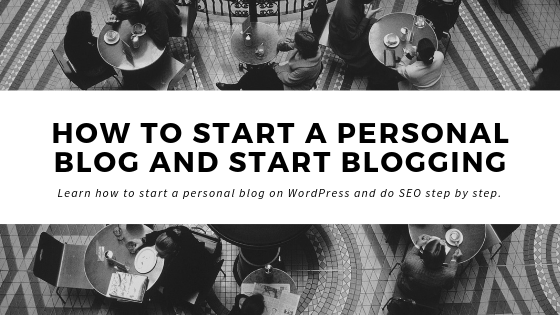 I started my first blog back in 2013 and in 2019 I created a personal blog on https://www.fernandoraymond.com/ and everything was documented for you to learn online step by step in this free blogging course.
Why start a personal blog?
You might think why should you start your own blog?
Let me tell you.
The world is moving online and if you do not have a blog personal brand online, you are going to be left behind. The job market is getting competitive, it's tough to get new business, getting clients is hard (online for you who did not build a brand online)
For me, I get clients every day (yes every day I get new customer online)
I built my personal brand online with blogging skills and SEO skills I gained.
Now I want to help you get online and build your own personal blog or create a new website with a blog.
Many people want to learn to make money online, but it all starts by getting online. Read how to start an online business and you will get some ideas.
Let me share with you something to get inquired.
Top 7 personal blogs to keep an eye on:
https://www.fernandoraymond.com/

https://www.neiljcfranklin.com/

https://www.johnbucalo.com/

https://www.kasun.co.uk/

https://www.manuelawillbold.com/

https://www.nicoleven.com/

https://www.nicolevenglovicova.com/
How to start a personal blog?
First, you must pick a domain name for your blog. You register domains here.
You can watch the video by Nicole Venglovicova about how to find a great domain name for your blog.
Once you picked your domain name, then you need to get web hosting to host your domain name.
How to choose a web hosting for your blog?
How to buy a domain name and web hosting
Now you saw how to get the domain name and hosting.
I will now bring some videos from John Bucalo who built hit the personal blog, which you can see here https://www.johnbucalo.com/
This is a long video, but it will show you everything about starting your blog and hosting it on WordPress and getting online.
If you want to hop over and read John's tips, you can check How to Start a WordPress Blog Site then build a personal website and do SEO step by step
Now I assume you got your blog up.

If not go register a domain name and start your blog and come back.
You are about to learn how to do On-Page SEO for your blog step by step.
That's how John does it.
You can watch the below video to see how I do On page SEO for a WordPress blog using the All in one SEO pack.
You saw how easy it is to get online with a personal blog.
You can learn more about blogging tips and this guide by Neil Franklin teaches how to write the perfect blog post.
How to earn money online from your blog?
If you built your blog the right way and added the pages it needs to grow online, you can think about how to earn from your blog.
There are many ways you can earn from your blog.
One of the easiest ways to earn from blogging is to offer guest posting services and reference links.
When you grow your blog and traffic started to come to it. You must add pages like this:
So people will inquire you to publish on your blog and of course, you charge for that.
The biggest blogs in the world earn money from publications. I teach it all in the blogging course and you can read more on this page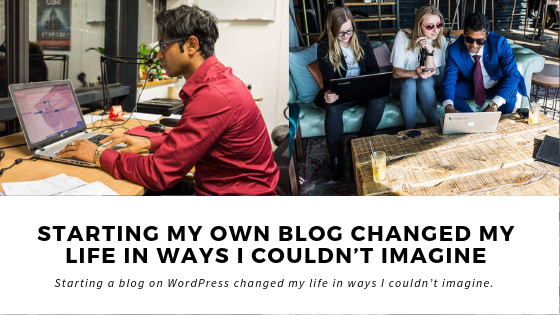 To learn more about starting and growing a personal blog, you can check the Nicole course on Udemy.