3 Powerful On-Page SEO Factors you need to know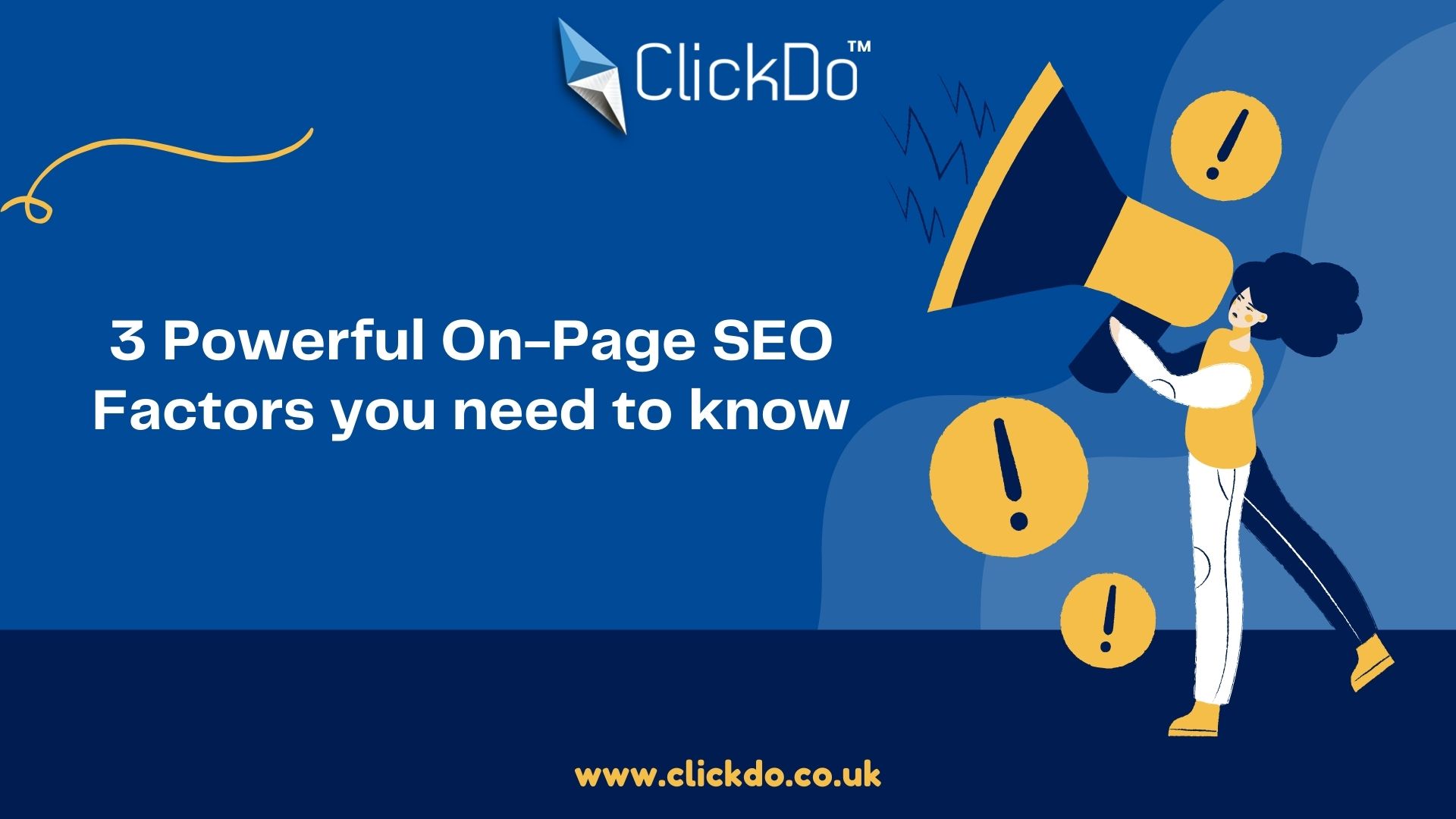 To get the top position on Organic search, you should need to optimize your content for the search engine with the two essential SEO factors on-page and Off-page.
Off-page SEO techniques like link building and guest posting do not provide much growth if you failed to pay more attention. So, more SEO experts prioritize on-page optimization due to its strong potential features.
It is important to focus and On-page SEO and make sure your page is perfectly optimized with On-page elements.
In this blog, we will cover What is On-page SEO, what are the top essential factors you need to consider today for your website growth.
What is On-page SEO?
On-Page SEO refers to optimizing the website to improving the search engine rankings and to earn organic traffic.
On-page SEO techniques include optimizing your webpage content, optimizing your headlines, optimizing tags and images. On-page SEO enables your website to achieve a high level of Google E-A-T factors.
The On-page SEO also involves structuring the content for the search engine and meets your customer needs to drive more conversions.
Writing content for Google is not an easy thing, to drive more traffic and more clicks, you make your site appalling to your customers on all types of devices.
Let's take a look at the Top three essential on-page optimization tactics that make your site to get visible to the right people at the right time. 

Top 3 Powerful On-page SEO techniques:
1. Format your content for your readers and search engine
You should have to fix your SEO strategy to hit ranking factors as well as satisfy your customer needs to make them get engaged with your content.
It is tough to concentrate on both the search engine and the audience. But some of the SEO hacks help to improve your online visibility and to increase the conversions rate. The best one is breaking up your text by using keyword-focused H2 tags, shorting the paragraph, and adding the bullet lists to make your content readable for both humans and bots.
Break Up your Text with H2 tags
The first thing you need to improve your On-page SEO is your content style. Adding H2 tags helps both the Google Crawlers and readers to easily scan through your content.
Here are some tips to Optimize your H2 tags:
Add H2 tags for every 300 words
Use focused keywords or exact match keywords on the H2 tags
Add H3 tags for every 50 words
Keywords in the H2 and H3 tags boost up your site rankings

Shorting the Paragraph
If you want to engage your readers to drive more traffic and conversions, then you should need to optimize your content inch by inch based on the needs of your target audience.
Text with large blocks is difficult to read for your readers on their mobile devices.
Shorting the paragraph for 5 – 8 sentences ensures your content looks good on mobile devices.
Use Bullets
Bullet points are a powerful option to drawing the attention of important data and allows you to summarize your information in a wise manner. Using bullet points in your content boosts your on-page SEO drastically.
Including the bullet list helps the readers to understand your content and it draws the attention of readers to drive more conversions.
2. Optimize for Featured snippets
Featured snippets are a snippet of information that places above the 1st position of Google's organic search rankings.
Featured snippets are best to establish your brand's authority and drive more traffic to your site. Having featured snippets
Attains "position zero" position that is above the paid ads and organic results.
Builds your brand authority
Drive more traffic to your website
Push your site with your competitor's position.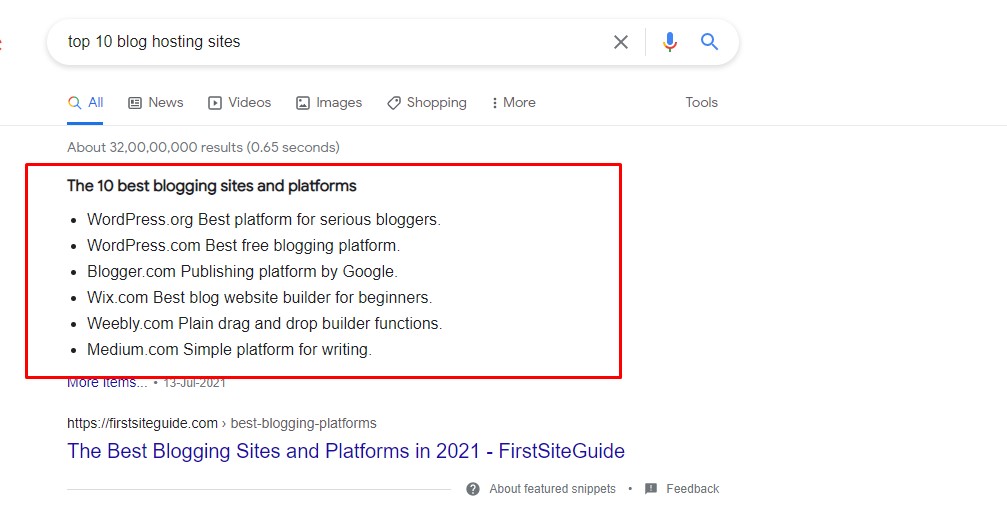 Types of Featured Snippets:
Paragraph featured snippets
Images featured snippets
Videos Featured snippets
List Featured snippets
Table Featured snippets
3. Add FAQ schema
FAQs are the backend coding process add to your blog and to make Google understand your content. Mostly the FAQ sessions are added at the bottom of the page, and they have the following benefits.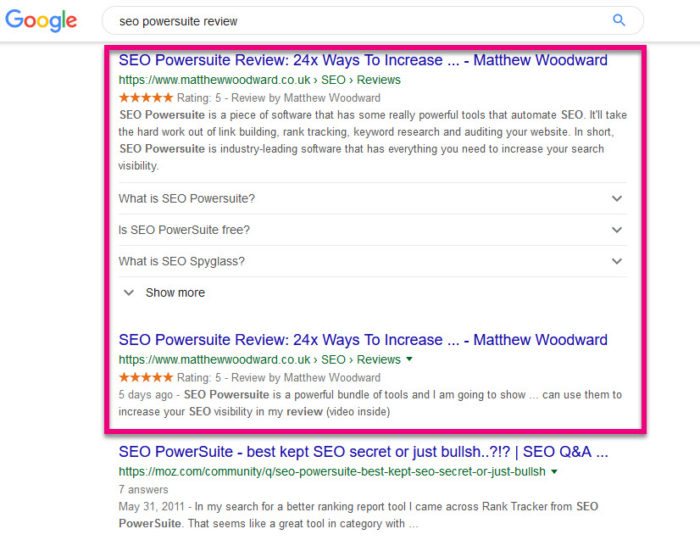 Boost Impressions
Get more website clicks
Interlinks
Improves online visibility
Conclusion
On-page SEO is essential and important for your website to increase the chances of ranking factors. Optimizing your site on a regular basis can help to improve your rankings, traffic, and conversions.
Author Profile

Jr. SEO Consultant, Blogger, & Content Specialist. Passion for writing in SEO, Digital Marketing & Tech-related Niches.