GDPR Compliance Checklist UK
This GDPR compliance checklist for small businesses in the United Kingdom will give the ideas that you need to know for 2018. We are in no way lawyers however we've researched and gather the most up to date information and presented it to you.
You can read more on the web and on this page we explain What Is GDPR & What You Should Know
Below is the checklist created by www.instantprint.co.uk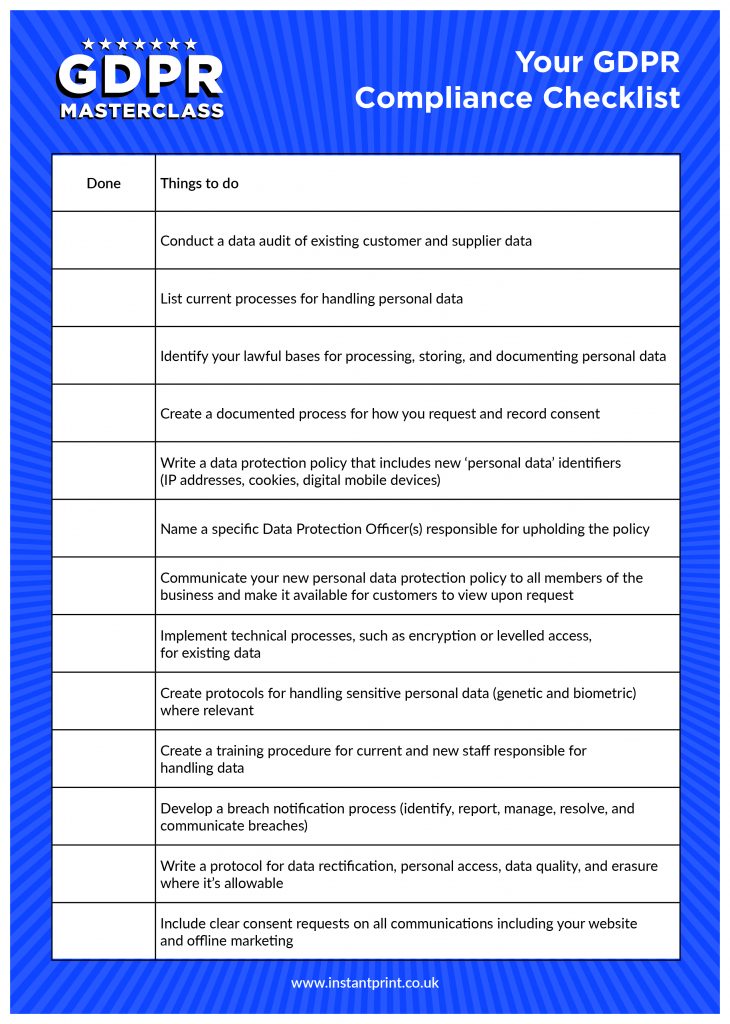 The page below will give you more information you should know.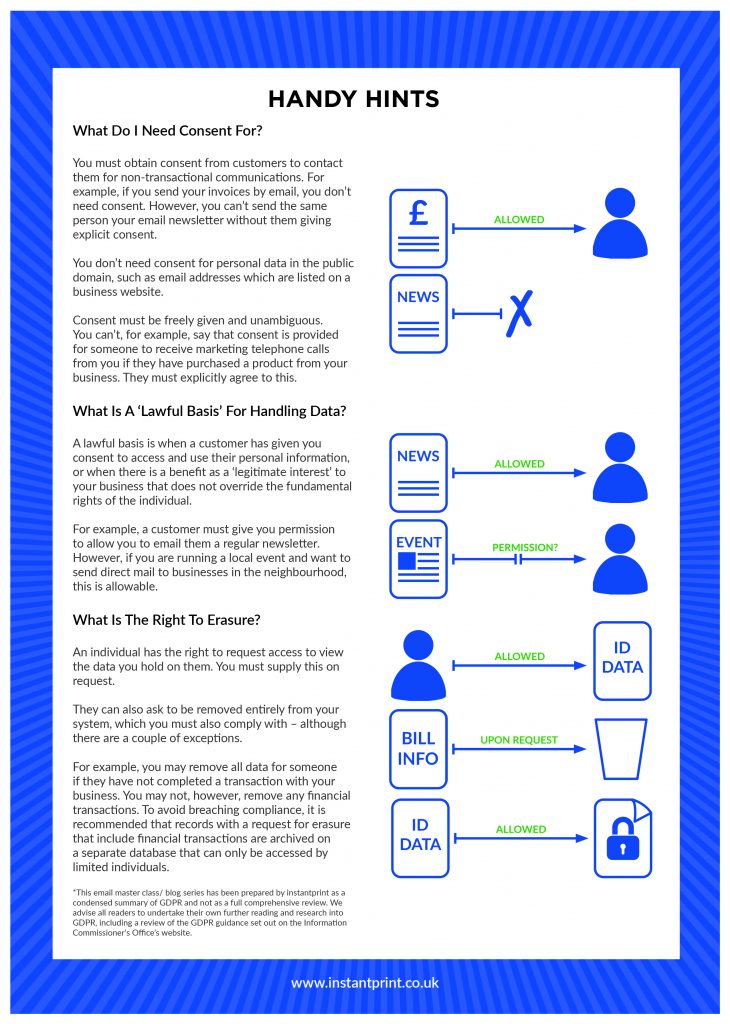 The link to the PDF is here if you wish to print it our check it on your smartphone the go.