13 Killer Ways To Get More Views On Snapchat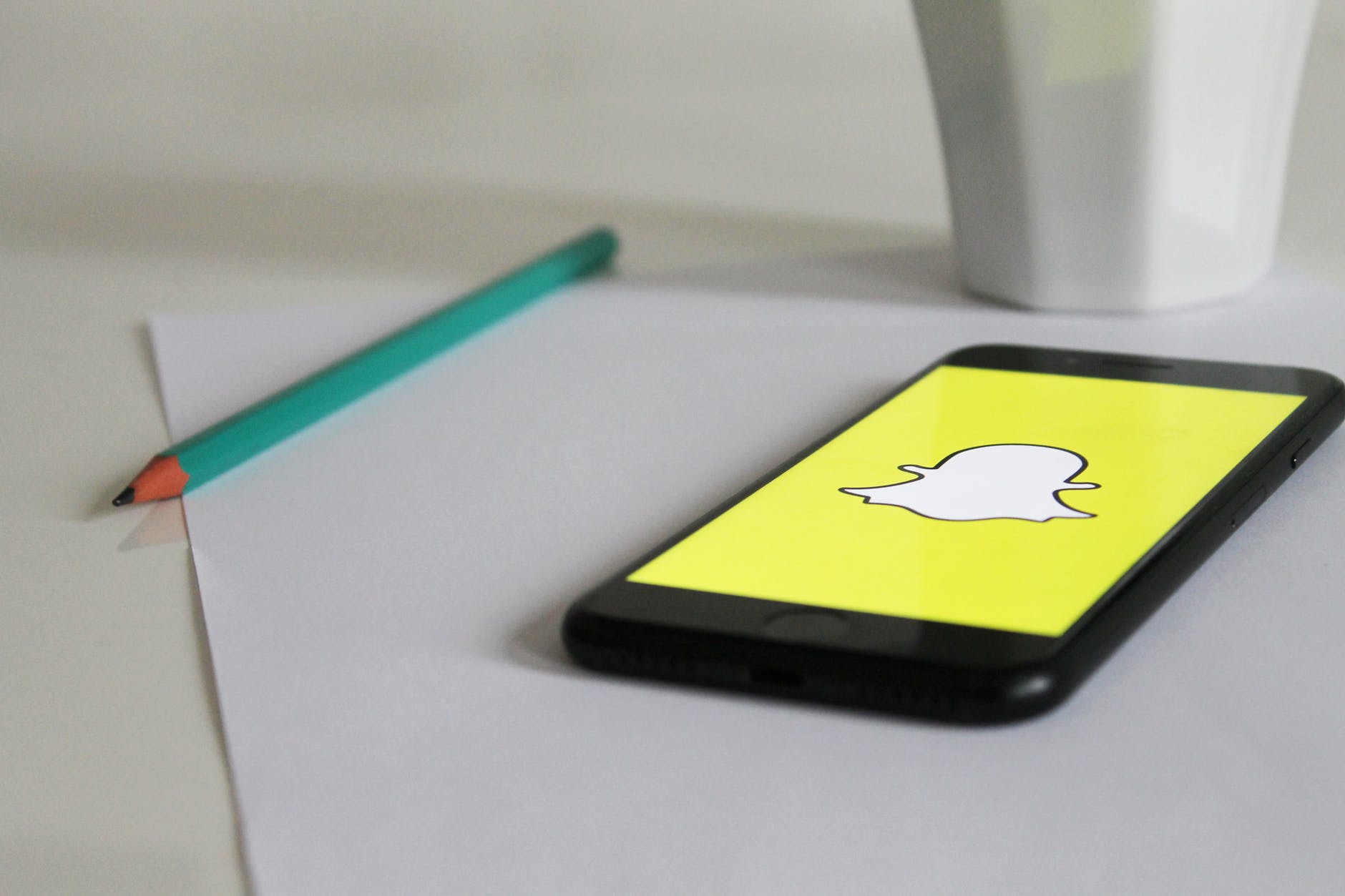 Tracing back to its humble beginnings in September of 2011, Snapchat's growth has been astounding.  The app currently boasts of 186 million daily users across the globe. With this huge membership comes the astronomical 3 billion snaps created every day. If you're looking for ways to get more views on Snapchat, this post is for you.
Snapchat thrives and runs on the number of followers you have and the number of views on your posts.
Just like any other social media platform, it has created a new and exciting way for people to connect and communicate.
It is no secret; Snapchat has been a source of refuge for most millennials and centennials alike. According to some statistics in 2018, 78% of the users in Snapchat are between the ages of 15-24.
This has brought a shift in digital marketing with brands and marketers making a kill by targeting this audience on Snapchat.
Snapchat is an easy, smart, and very effective tool to help market your brand online.
Have you ever asked yourself; "Why don't my posts get enough views?" My following is quite good but it does not translate to the same number of views; what could be the problem?"
Well, it's easy. We at ClickDo have compiled a list of amazing tips that will truly help you get a higher number of views on your snaps;
Update your profile picture.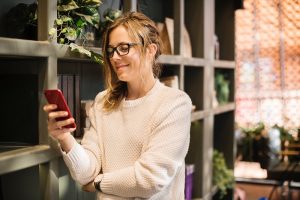 Sadly for Snapchat, the organic search feature is not readily available. It, therefore, means that it can be stressful and a little frustrating to discover others. But there is a magical stone. YourSnapcode.
ASnapcode is basically a QR code that is unique to your account. It also happens to your profile pic on Snapchat. Anytime a user takes a pic of your Snapcode, they are added to your list of followers. Create an amazing Snapcode and make sure to add it to all your popular posts. It will help you grow your followers which may convert to more views.
Even better, Snapchat allows you to customize your Snapcode. Using the Snap Tag Editor, you can change the background and the white ghost to an image of your choice. You may also download the Snapcode from the Snapchat website. You then use design apps like Canva to create your own branded profile pic.
However, there is a caveat here. You should not edit the Snapcode itself or else it will be rendered unreadable.
Change all your social media account profile pictures with the Snapcode for maximum results.
Post content more frequently.
In Snapchat, "the more the merrier" comes into play. The more you post, the more the followers which in turn translates to more views. It calls on you to share abundantly relevant content to your followers.
"Why?" You may ask. This is because public stories are added chronologically to your followers' feed. The latest story shoots up to the top of the feed. There is where your posts ought to be.
To get more views, get to post more often which makes you stay on top of your follower's feed. Remember, just like any digital content, your content should be clearly thought out. It should deliver pure gold to them. After all, they are investing their time in your posts.
Which brings us to our next tip:
Craft high-quality content
Like in any amazing marketing plan, great content is a must. There is no compromise. Great content will ultimately lead to more views. You also get a bonus of a loyal fan base. You followers will always get butterflies in their stomachs every single time they find your username on top of their feed.
For you to whip up the excitement in your followers, you need to come up with an amazing content strategy.  You need to understand the audience that you are targeting with your pictures and videos.
Random snaps of how your day has been may appeal to your friends or family or if you are a celebrity. However, it may fail terribly to a wider audience as not everyone may be comfortable with your "oversharing".
The value in your posts will depend on your branding and target audience. One easy way is through educating them through relevant content.
Have a clear-cut Snap structure.
Sticking on providing value to your followers, it would be prudent to have a definitive narrative for your posts. It helps to set expectations quite early. You will avoid frustrating your audience.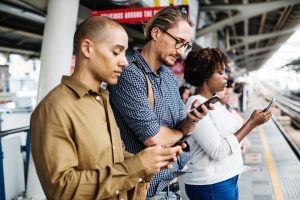 For us at ClickDo, if it takes you more than 3 snaps to hit your homerun, you have lost your audience. You have an average of 3 seconds on each snap to make an impact. Set precedence with the first 3 snaps. Give an assurance to your followers that the rest of the snaps will be worth their time.
An example would be informing your audience how you will teach them a skill in exactly 8 snaps or less. Trust me, it works wonders.
Create a call to action snap.
Picture this as your promotional snap. It is your personalized way of informing your friends that you've got a new snap out. Moreover, they need to check it out before it disappears forever.
You can create this informational snap through a short video or just a simple snap. You are selling yourself out that they need to check out your new story. It will sound something in lines of "Hey, I have come out with some amazing in my new story. Please go ahead and check it out before it disappears."
Remember to be wise and not spam your followers! It's bad for business. Create a captivating snap and insert a call to action to entice them to view it. Then, absolutely share it widely!
Use the power of influencer marketing.
This is a tricky one. It involves building your brand and content in front of another influencer's audience. If done perfectly, it rakes in more views than you would ever imagine. You also get to introduce your brand to a target audience.
This is made possible through shout outs and takeovers. A shout out involves getting a mention or "shout out" by an influencer on their account. It enhances your social proof and it is a huge step towards getting more followers. A share for share agreement may also work out for you.
The account takeover feature involves an agreement to get control over another person's account for a set period of time. This is a more preferable option as you are able to powerfully get yourself out there to the audience to know you. Not just a mere contact or mention. The end result: more views
Feel free for a social media integration.
Simply put, you need to "cross-pollinate" your social media accounts. It would be a great idea to start by sharing your Snapcode on all your social media pages.Facebook, Twitter, Pinterest,Instagram, all of them. Even better change your profile picture in them to be our Snapcode.
People following you in these other social media accounts will soon start following you on Snapchat. The more the platforms the better the reach for your target audience. Don't feel shy to frequently remind your followers of your Snapchat account. Utilize the hashtags on Twitter and Instagram to the maximum. They work magic in finally getting those beloved views you yearn for.
Bonus tip: Instagram is the best platform to utilize. Through the bio link on Instagram, you will easily promote your brand. Simply add your account name to the URL https://www.snapchat.com/add//on the bio link.
Make it more fun.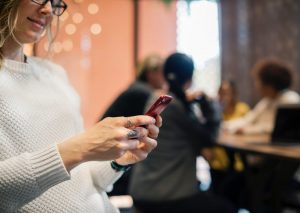 Bring out the creative and playful spirit in you to craft simple but effective competitions. You entice the audience to keep on following you for the rewards. The audience will participate in Snapchat exclusive competitions and stand a chance of winning.
The competition ought to be a simple one. It will reduce the hassle for you and for your followers. It may just include taking a screenshot and sharing it or a reaction in a ten-second video. Remember that you are committing yourself to go through all entries to pick out a winner. This might be important to factor in as it may be time-consuming.
When executed perfectly, competitions may get you astronomical views for your posts.
Follow back those who follow you.
As your account grows in numbers, it is vital to build a rapport and a relationship with your followers. To start with, it makes them feel appreciated. Additionally, it straightens your path for a good word of mouth for your brand.
One of the ways to create a rapport is to simply follow back. It will help you generate a larger followers' list to build on your viewership. Follow as many people as you can to cement your online presence. It will be a solid foundation for a successful Snapchat account.
Top up on all of your posts
We have already established that having your post at the top of your follower's feed is essential. One of the best methods to achieve this is through building on your story. You get to constantly add on the initial post keeping your posts at the top as they scroll downwards.
The benefit is that if they had missed the earlier post, they most definitely would not miss the second, third and fourth. Building on a story is quite easy. You may request feedback on your post and take screenshots of the responses. You then post the pics of the feedback to your Snap, keeping you on top of the buzz.
Make your followers feel valued.
Your followers are very important beacons in your Snapchat journey. They are your heart and soul. They are the ones who sacrifice 20 to 30 minutes each and every day to give you the views. You ought to make them feel valued.
One simple way is just to give them a simple shout out. It goes a long way in appreciating your loyal fan base. Find the serial Snapchat follower and give them a shout out on your account and you may have changed their Snapchat life.
You may also reward them with amazing offers and gifts that will definitely make you their favourite. They will always be smiling when they see your post at the top of their feed.
Call out the people you already know.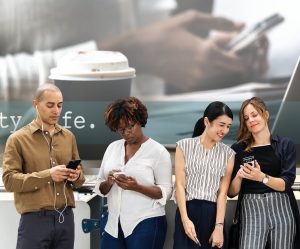 Are you struggling to improve your traffic to your Snapchat account? Are your followers too few to make a substantial impact on the views? You might be shocked that even the best of your friends might not be following your posts as avidly as you may have earlier thought.
So be a dear and send a call to action snap to all your friends and family and grow your following from there. The snap will remind them passively to check out on your new post and this might reignite their interest. Who knows, their views may turn out to be a daily routine for them.
Amazing apps that greatly improve your Snapchat experience.
There are many apps out there that may help you create a better Snapchat experience. Examples include Slinger and Ghostcodes.
Slinger is a beautiful app that has come to be commonly referred to as Snapchat'sBFF. This is because it works hand in hand with Snapchat to save and display your stories. You are also able to browse other profiles. Their vertical video feature is revolutionary to Snapchat video streaming. Here is a guide to using Slinger.
Ghostcodes is another amazing app that allows you to discover different categories such as brands, adventure, fitness and so much more.
In Summary;
There you have them. 13 simple and effective tips that will help you boost the views on your post. For over 10 years now, ClickDo has been your professional and reliable digital marketing company here in the UK. At a time when social media is emerging as the most powerful marketing tool for serious brands, don't be left behind. Snapchat is all about the image and impression you create. Strive to get as many views as possible via the above tips; the rest will fall in place seamlessly.
Author Profile

I'm an SEO Analyst and blogger outreach expert at ClickDo Ltd. & Expert at Building High Authority Local Citations, Also, I help Business Owners in the UK by flooding more Leads to their Business by ranking their website on top of Google for potential Keywords.

I'm an author and enjoys writing UK business blogs to help promote UK businesses online. You can also contact me for guest posting services as I manage over 100 top UK business websites.