Importance of keyword search volume in SEO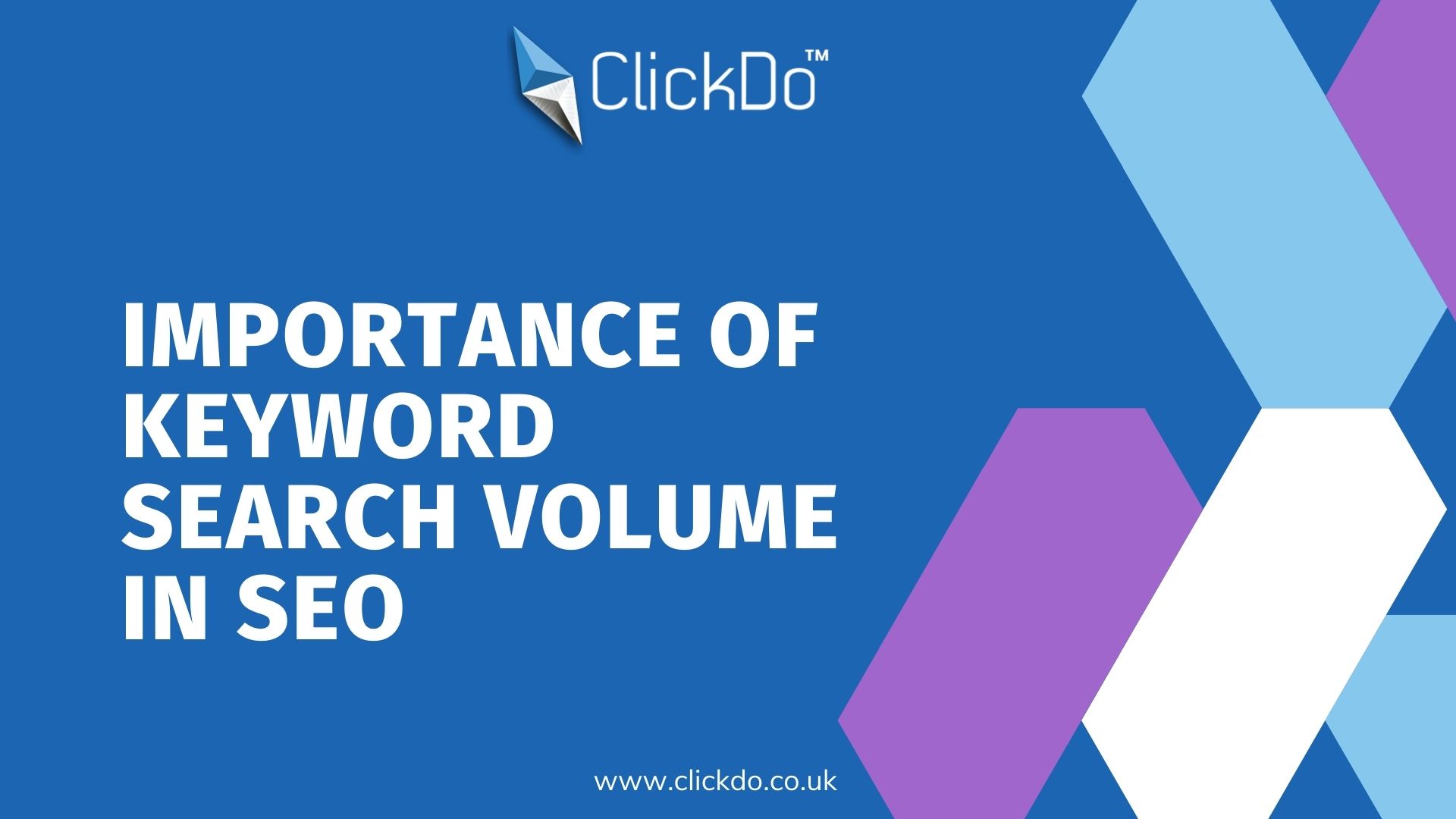 In keyword research, next to keyword density keyword search volume is considered an important metric and used frequently by SEOs to create high-quality content.
In this blog, we clearly explained how to use the search volume for SEO in the right way and the value of keyword search volume in SEO.
What is Keyword search volume?
Keyword search volume is the total number of searches for a specific keyword on a search result for a specific period. The search includes global as well as local searches.
How to use keyword search volume in SEO?
In search engine optimization, the main use of keyword search volume is to discover the new terms of SEO tactics and to utilize the useful insights to optimize the content for organic search optimization. The useful insights are
The traffic for a potential keyword
The difficulty of a keyword
Traffic estimation for a keyword
Traffic based on Seasonality and time.

Seasonal Vs Evergreen Keywords:
As the name says, the seasonal and Evergreen keywords are the keywords search volume that may be higher during the seasonal times and others occurs constantly.
The seasonal keywords are the phrases that people used to search during a certain time. For that time being, these keywords will reach high search volume and on other days it shows only a low volume.
For example: During December month, people will search for Christmas and new year gift ideas. So, for that keyword phrase, the search volume will be at a peak during the month of December and January.
If you rank for the time period, no doubt seasonal keywords will help you to reach more people in a short time and at the same time, the traffic for that particular keyword phrase will drop after that season. So, to remain constant, target for evergreen keywords and build content based on the search volume of evergreen keywords.
How to find keywords with high search volume?
Knowing the search volume of keywords helps to identify which topics are users really interested in and the high search volume indicates a greater number of users want to read on these topics. Writing an article for high search volume will increase brand awareness and increase the opportunity to rank your content easily in the SERPs.
Here we have some ways to explore the volume of keywords by using the keyword research tools:
Using Google Trends
Using Google Adwords account
Using Ahrefs
Google Trends
Google Trends is a free tool that helps to find popular keywords. To utilize this tool, visit the Google Trends site and access the Google Trends dashboard, and input the keyword you need to search in the search button. You will get a chart showing the search volume of keywords that you have entered.

To know more about Google Trends, check out this article  7 ways to use Google Trends for SEO
Using Google AdWords account
Google AdWords account or Google Keyword Planner is another free keyword tool, that gives more insights to select the specific keyword with high search volume.
To use the Keyword Planner :
Go to keyword planner and click on the "Tools" option in the menu bar.
Switch to expert mode

There you can see the keyword planner option on the menu page
In that, you can use both "Discover new keywords" and "Get search volume" to discover the effective keywords.
Google keyword planner provides you with a great idea to build a larger keyword strategy.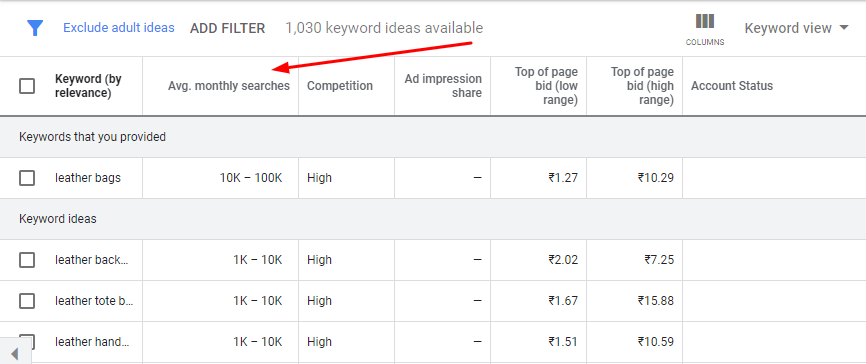 To know more about Google Adwords, check out this article The Ultimate Google AdWords Course for Beginners!
Using Ahref
Ahref is the keyword research tool, that drives more accurate results for keyword density and keyword search volume.  In Ahref, the search volume gets updated for a single month. Even with Ahref's, you can get detailed search volumes for both seasonal and evergreen keywords.
Login to your Ahref's account and enter the keywords in the keyword explorer dashboard.
Ahref fetches you the results of that keyword like "Keyword density, "search volume" "clicks" and also the "Global Volume".
Here you can easily track the organic clicks and paid clicks on a daily and monthly basis.

Explore more about Afref Tool  Smart ways to find less competitive keywords using Ahrefs Tool
These tools help you to get the search volume of keywords that you really want to rank for.  To find the high search volume, type the keyword in the specified tool and get the relevant keyword. Here you can also use filters to get the specific keyword for your business in a particular region.
Search volume tells you, how often the keywords are searched by the user on Google. The keyword competition is how many people are fighting to rank the same keyword. A keyword with high competition, indicates many people are fighting to spot the keyword for their brand.
If you can use the above-mentioned keyword tools you can easily find the popular keywords to drive more traffic and PPC marketing leads to your business website
Final Words
Only a keyword with good search volume helps to drive more traffic to your website. If you use keywords having low search volume means no one will search and reach your content. Spending more on good competitive keywords brings a drastic change in your site traffic.
Author Profile

Jr. SEO Consultant, Blogger, & Content Specialist. Passion for writing in SEO, Digital Marketing & Tech-related Niches.