Search engine optimization is a key driver of bottom lines in companies. There is no marketing approach that can be complete without involving the digital component and hence SEO training in London is an absolute must for companies in UK. Due to the challenging nature of SEO and the need for in-house teams to understand and deliver on their digital marketing goals, having one on one SEO training can put your company ahead of the curve in online marketing.
As a digital marketing services agency and the most skilled SEO company in UK, we do help double dozen business industries and have top ranks on the search engines in the most authentic manner. We do practice effective internet marketing strategies that are vital for long term ranks on the search engines. You can look at our results for our company and realize that ClickDo SEO experts are the best in the industry to help your achieve ranks that lasts.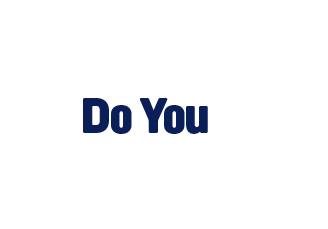 We will teach what we practice at our business and also what search marketing strategies we do use for our clients business websites to achieve niche domination ranks. Some keywords that dominate in London for us "SEO Agency London" < You know how competitive that terms is!! So you know Fernando and his team walk the talk.
See "Employment Lawyers London" < Boom crushed it and that niche as well in London. Want to know how we helped the Dental industry? Check this out > How we do SEO for Dental industry in UK.
Questions? Call us 24/7 on 020 7001 0654
Why Private SEO Trainings for Corporations
Every business is different in terms of the models they are operating on and their unique positioning in the market. Not every company finds it effective to learn in a classroom or workshop set up full of strangers because of the need for personalization. Here is what you will gain from our private SEO sessions.
You will directly work with our expert SEO trainers and digital marketing consultants who have years of experience in both marketing and technology
You will have a rare opportunity to collaborate with your employees rather than outsiders in redefining and reshaping the digital marketing goals of your company
Training sessions focused on your company and the unique needs it has instead of sharing time with other companies who may not necessarily belong to the same industry or share similar goals.
Fully personalized and customized hands on training touching on all areas of digital marketing and search engine optimization.
A comprehensive manual SEO audit of your company's website with a view to identify strengths, weaknesses and opportunities you can leverage on.
As a track record, we have had dozens of clients who have participated in our SEO courses in London for business owners who have written back to us highlighting how measurable and real their results have become following our trainings.
Our SEO Courses in London for Business Owners
If you are a business owner, professional SEO training and courses will certainly open exciting doors for you. Our courses are tailored to include all the contemporary issues in the field of SEO that you need to know and how to position your business online. Among the things you will learn include:
The steps necessary to attain higher rankings on search engines
Unlocking your top keywords based on your industry and niche
Outranking your fiercest competitors and having an edge over them in search engine results pages
Optimizing your website pages for both your audience and search engine bots
Link acquisition from high quality and authority websites to enhance your visibility
The use of social media as a critical ingredient in your search engine ranking
Online visitor conversion and how to retain clients online
Our courses are flexible and you can schedule a one-on-one SEO training at a time and date that suits you. We have your best interests at heart and would love to see you grow and take your rightful place online. Get in touch with us today and schedule your training.