EOT Cleaners Web Creation and Branding
EOT Cleaning Web Services
Date:

20th October 2017

Industry:

End of Tenancy Cleaning

Services:

Website Services, Branding & SEO

Status:

Currently Working

Website:

www.end-of-tenancy-london.co.uk
The end of tenancy cleaning services industry is one of the most competitive service industries in the UK. Cleaning services are a billion pound business sector in GB and we were fortunate to get the opportunity to work with EOT Cleaning Services company in London.
We met with the owners last year and got to work. We designed the new website for end-of-tenancy-london.co.uk and optimized it to be mobile responsive so it converts the first time visitors.
Kasun Sameera designed all the website pages and below you can see some of them which we custom-built for EOT Cleaning:
Below you can see some of the designs and how they were done before Nuwan Perera codes and customizes it.

Below are some more designs to give you an idea:

We implemented referral program pages so you can see how to capture the attention instantly.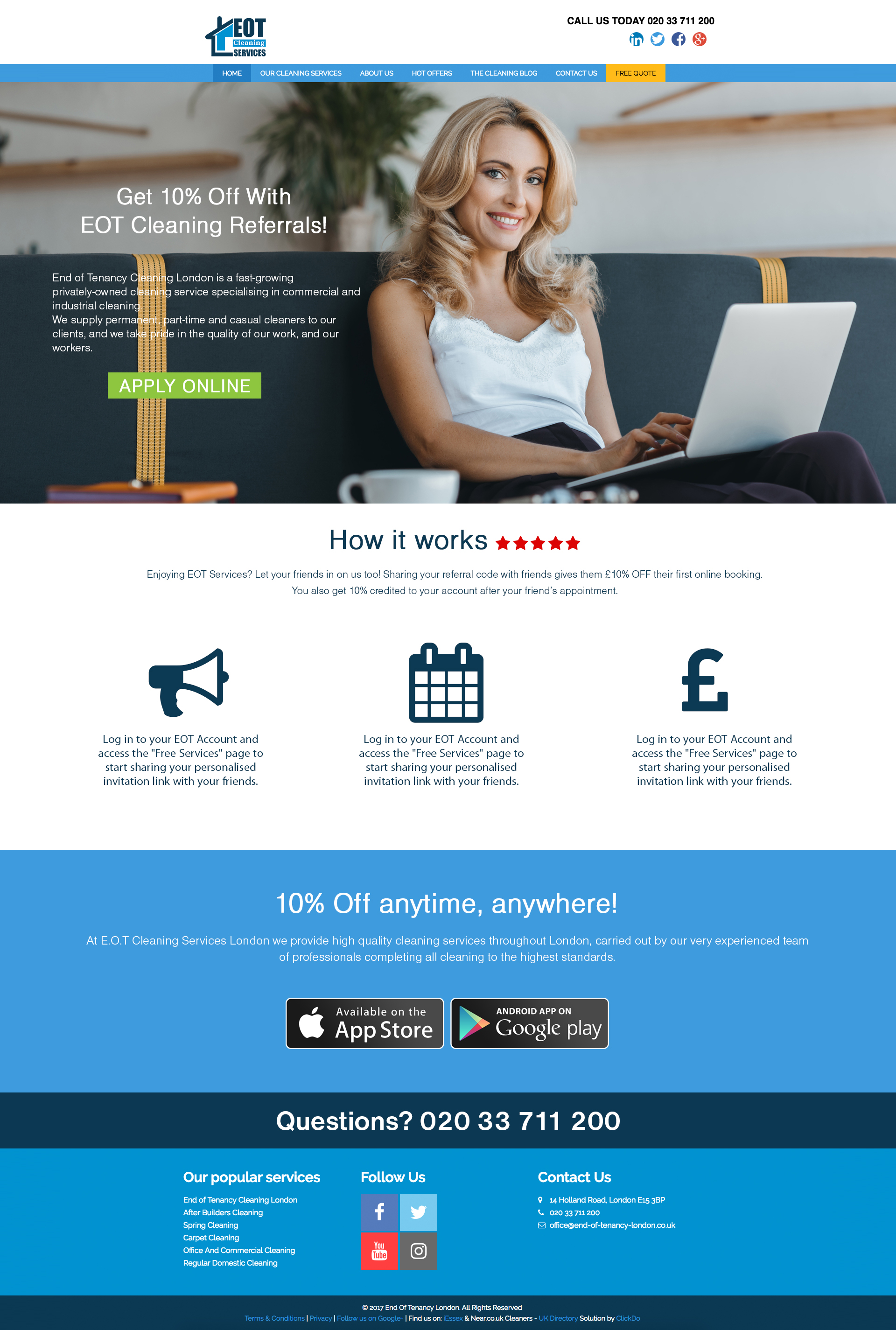 We handled the logo design and branding: The ClickDo Media team did the photography and t-shirt prints.
The branding day was a fun activity and below you can see screenshots of what Fernando posted on Facebook to spread the word.