Woshline Digital Marketing
Woshline Digital Marketing
Date:

24th February 2018

Industry:

Mobile Car Wash

Services:

Digital Marketing

Status:

Completed Successfully

Website:

www.woshline.co.uk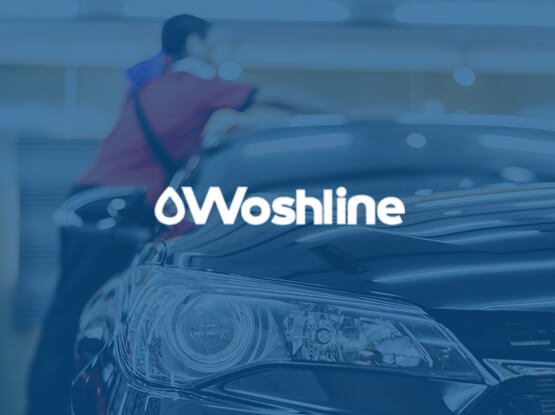 The Woshline digital marketing project required our full services package, starting with the strategy consultancy session together with the owners meeting Fernando at the ClickDo Canary Wharf office. The best approach for their digital marketing was finalized in order to successfully build the Woshline mobile car wash services brand.
We analysed their home page and improved it so it converts as soon as the visitor lands on the Woshline website.
Kasun Sameera managed the design of the Woshline homepage to ensure it's very user-friendly and attractive for potential customers. He researched and added the micro data for improving the ranks of the website on Google for the main keyword "mobile car wash" and many other keywords like "mobile car wash london", "24 hour car wash" and "car wash".
We believe that having a great website helps with SEO and UI/UX plays a key role in the performance. Kasun is an expert in UI design and gaining the highest possible user experience scores for any landing page. He takes the time to study the client's market and how the other players in the same industry operate, what types of landing pages they have and by that identifying the ideal design and SEO work.
Nuwan Perera developed most of the pages we built for the mobile car wash company and establishing multiple sub pages for each area in London helped get more leads for Woshline.
Below is a snap shot of their organic keyword ranks back then: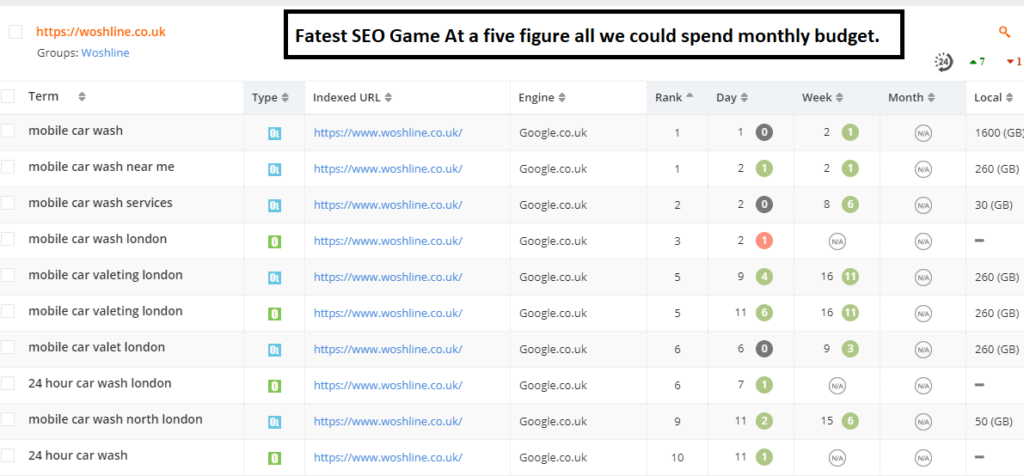 As you can see we've played a good game to get the above ranks.
With the budget the client gave us we were able to get the needed backlinks and do all the work necessary to achieve great results. SEO takes a lot of hard work and guest posting is what really helps when it comes to backlinks these days.
Below are some pages Kasun did for sub areas in London to rank for keywords like "mobile car wash canary wharf" for Woshline, mobile car wash company in London
An additional bonus we offer is SEO for internal pages of a website: we add Google CTR increasing rich snippets. You can see how the page appears for the keyword "mobile car wash canary wharf"

Read more about how google rich snippets help and how it helps your website's SEO