SEO Case Study – How we ranked for "bouncy castle hire"?
Does SEO still work?
If you are a business owner reading this blog, then SEO is the best thing which you can invest for your business growth. It can be any business niche, investing in SEO will help your business website get more traffic from Google search organically. Ideally this will help you get more inquiries/sales for your business.
In this blog, we have shown how our SEO consultants at ClickDo have worked in one of the business website and ranked for core keywords on Google search.
SEO for Bouncy Castle Hire
At ClickDo, our SEO experts recently worked on to rank a website in entertainment niche. The client requirement in this niche is so simple as they need to hit the top spot for the keywords like "bouncy castle hire", "bouncy castle hire london", "bouncy castle hire near me" and similar keywords.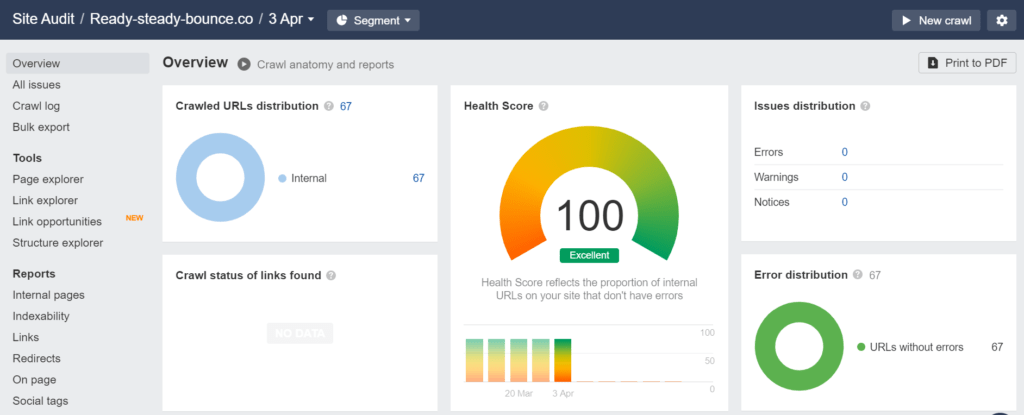 When it comes to SEO, it's all about research and implementation. It can be any niche like rubbish removal SEO, pest control SEO, dental SEO, etc. As an SEO consultant, our team will review the website from dot to dot and will optimize it to the perfection to rank well on Google SERP's for years to come.
How we ranked on first page in the first month of starting the project?
In fact, the website https://www.ready-steady-bounce.co.uk/ was brand new when they came on board with us and we took over the complete responsibility to rank for the target keywords. In the first month of our SEO work, we invested more time in optimizing the contents in the website and even adding more content to some pages wherever needed. Along with this, multiple on-page blogging were done and high quality link building was done in the first month.
With all these strategic work being done in the first month, the website budged to the first page for all the search terms which we have targeted and below is the ahref's ranking stats,

This was the result that our SEO team have achieved within one month of working on this project. This is how SEO works and on page content should be given more priority and optimized to its perfection to rank for core terms.
The above keyword growth is in the first month of the SEO progress and still in the coming months, these keywords will hit the top spot of the Google SERP's in the UK.
SEO for your business website
If you need SEO services for your business website, you can get in touch with the ClickDo SEO experts today. Email to digital@clickdo.co.uk to book a consultation.