Learn WordPress Skills: Learn how to use WordPress step by step
Learn WordPress skills so you can build your website or blog with the world's best content management system (CMS). WordPress is the most SEO friendly CMS and Google bots can easily read the code. We've been using WordPress for over five years now at ClickDo, and all our best websites and blogs are built on WordPress.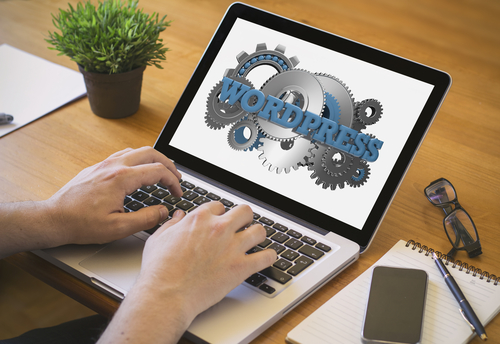 By learning to build your WordPress website you can get your message, knowledge and skills out to the world. Starting a blog is very important for anyone who wishes to create a brand online.
WordPress has some cool features and easy to use plugins that will help you do the on-page SEO for the website/blog. We have trained hundreds of people in person at ClickDo as well as thousands of people online on how to use WordPress effectively and apply the essential on-page SEO elements, so it ranks well on search engines.
Why should you learn WordPress skills?
Because it's easy to use and it's the best platform when it comes to building SEO friendly websites to blog. What's the point of building a website or blog that does not get traffic from Google? You want it to be found and seen!
Free platform and so many free plugins to use for the WordPress back end.
You can get online with your blog or website in minutes.
Highly customisable and adjustable.
You can learn WordPress skills and train others and get paid as a WordPress coach in the UK.
Fernando started his online career with his first blog fernandobiz.com and then began to offer WordPress training sessions for people in London. You can see my old training page where it's all listed.
What will you learn by taking one of our WP courses?
How to register a domain name

How to host your domain name

How to use the WordPress dashboard, features and the functionalities

What WordPress plugins

What are the essential plugins and why you should only use the most important?

How to install WordPress plugins

How to install a theme from a free or paid them

How to add a logo to the blog/website

How to create pages

How to write a blog post and publish it

How to do internal linking from each blog post, page content to help the SEO.

How to do keyword research using SEO tools that will help you save the time

Implanting sitemaps and image compressors
And much much more will be taught to you during our learn WordPress in one day course we usually host at our ClickDo Canary Wharf office in London.
As you have decided to learn WordPress skills with us, we will give you a free domain name and web hosting from SeekaHost for one year so that you will start your online platform then and there.
You can see the summary of the topic covered below:
Once the day training is completed you will have support for 30 days via email or at our Facebook group, so you can ask any questions and master the WordPress skills.
Our goal is to make sure you know it all about building a WordPress website or blog and managing it effectively.
We will be guiding you throughout the day training as well as online if you decide to take the online WordPress & SEO training courses.
---
Who should learn WordPress skills?
Anyone who wants to build a blog or their website
Anyone who has a WordPress site but wants to improve it an implement the SEO
Who wants to become a WordPress trainer and get paid to teach others how to build sites on WP
Students who wish to get online with their online channel – starting a blog or your website while at college is a great way to show your CV to a prospective employer.
Stay home moms and dads who wish to start an online a career
If you want to start doing remote working jobs in the UK
How to learn WordPress with ClickDo works?
You bring your laptop and attend one of the courses at ClickDo or take the course online.
We will provide you WiFi and course outline for the day
Now experience needed however we expect you can use the PC well ?
You will get the training outline and material as soon as you sign up for the course online. You will get it all via email and also the steps to get your domain and about the free hosting
At the end of the training day, you can ask any questions until you are satisfied with the knowledge and skills
You will get free access to our online WordPress SEO training course so you can further sharpen your experience after the class. This is an extra value for you to master the skills.
You can check the courses here on this page and sign up for what's best for you.
Ask us any questions and let's learn WordPress and become an expert.