Top 12 Google SEO Tools for Website Analysis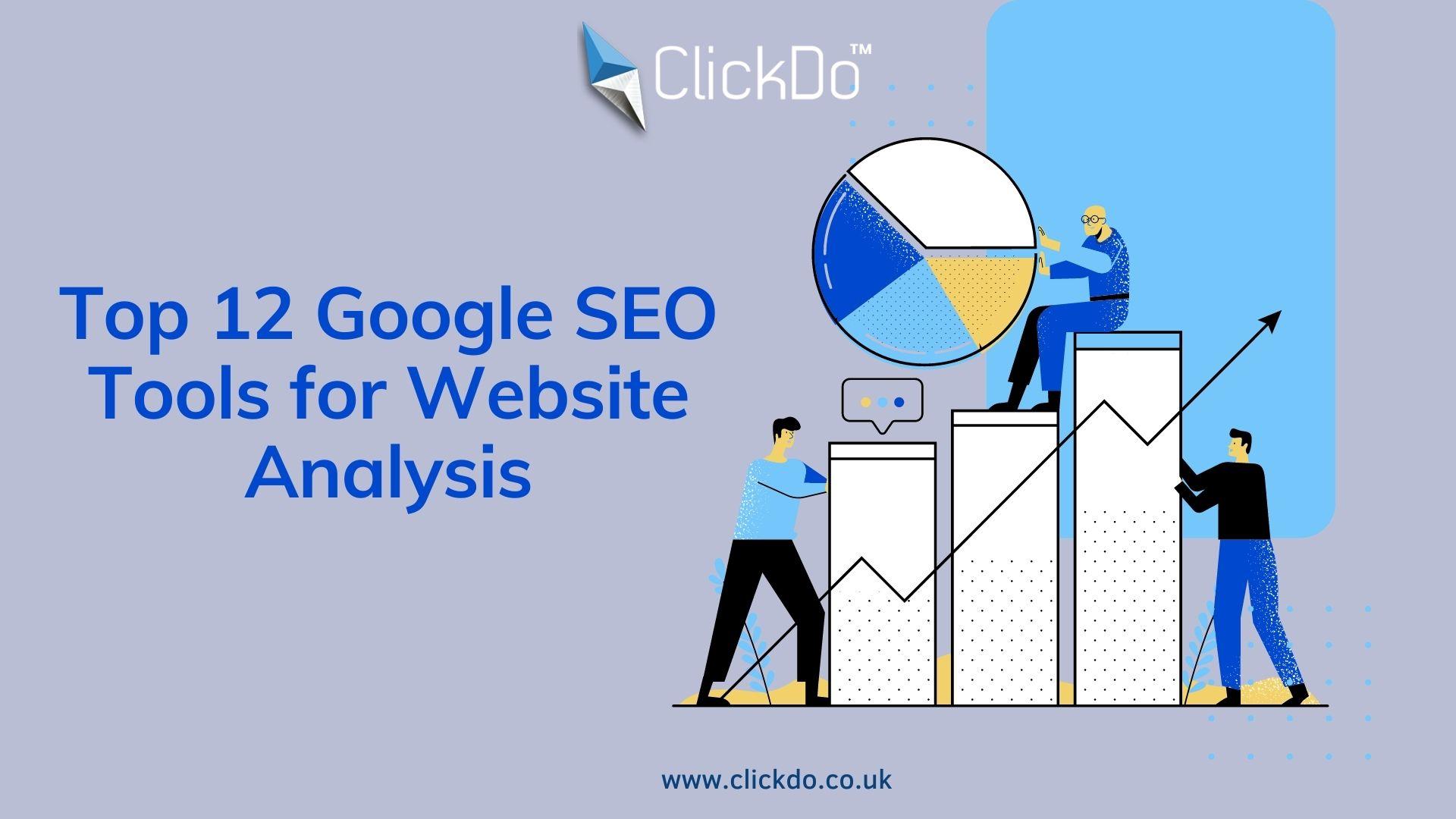 If you are a business owner or an SEO professional, you need to know a bundle of things about the SEO features and how to rank as much as faster on the search engine. We all know well Google is the one among the search engine that everyone used worldwide. To raking top on google is matters. For that, you need to optimize your site with unique content, a well-optimized image, a structured URL, and a proper on-page. Same time there are so many tools available online to improve the rankings, for keyword research, to place internal links, a Grammar check, and so on. Same time getting to rank on Google by using the Google SEO tools sounds better than using the other tools. In this blog, we going to check what are the Google SEO tools and how to use Google SEO tools in our optimization journey. Check out what are the top Google SEO tools for SEO professionals.
The top Google tools for SEO professionals
Google keyword planner
Google Analytics
Google Search Console
Google Mobile-Friendly Test
Google My Business
Google PageSpeed Insights
Google Ads
Google Trends
Google Chrome
Google Alerts
Google Sheets
YouTube
1. Google keyword planner
Google keyword planner helps you to discover new keyword ideas for your website content and blog content to boost your website ranking. Experts using the Google keyword planner to choose the right choice of content for their website. A keyword planner helps to find the relevant keywords for your business. Keyword planners also guide you to get clear insights into how often certain keywords are searched and also suggest the bid estimation for each keyword.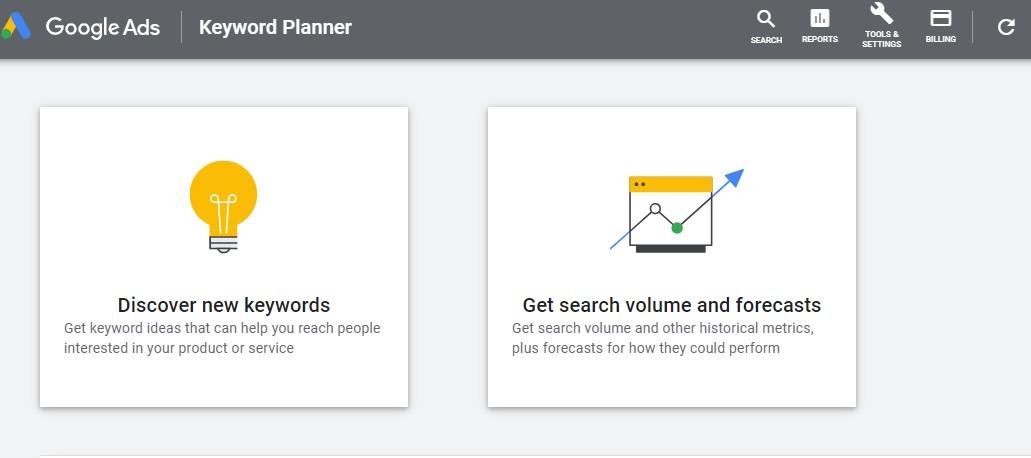 Google Keyword Planner is the free tool, the only thing is You should have a Google account also signed up with the Google Ads to use the Google Keyword tool.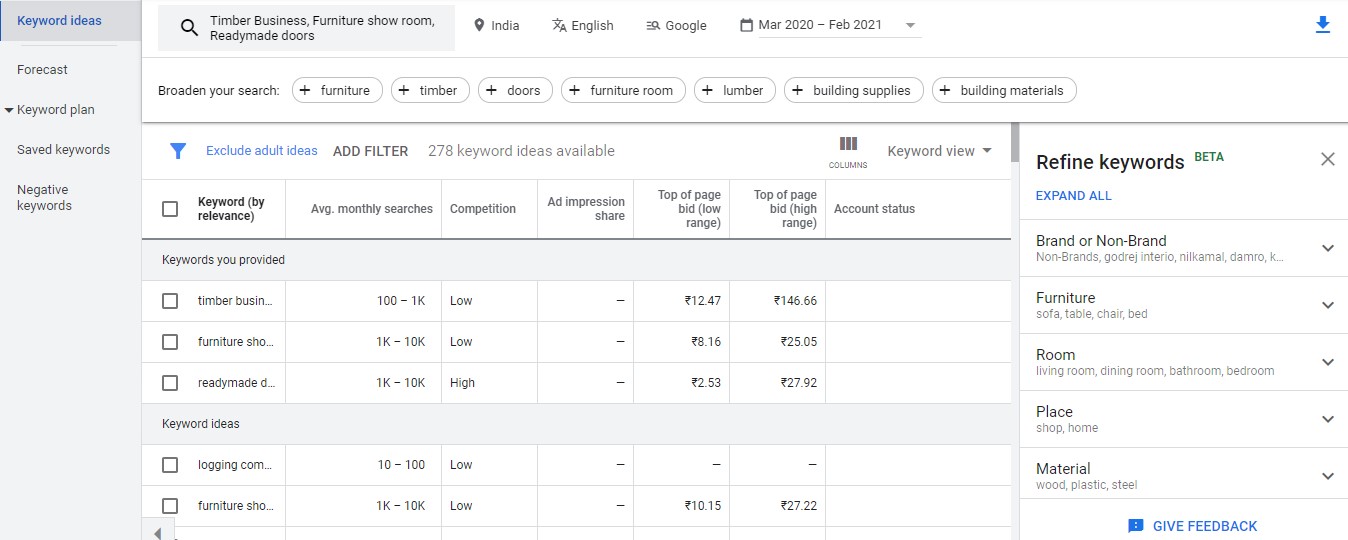 Google Analytics
Google Analytics helps to track the performance of website traffic from various sources and lets you manage 100 business accounts under a single Google Analytics account. Google Analytics helps to track the number of people who visited the website, from where the people access our website mean visitor's location, how many visitors are converted into customers, how to improve the page speed, and which page is more popular.  Google Analytics gives an answer to all the above questions. For more details like know to install and use Google Analytics check out this blog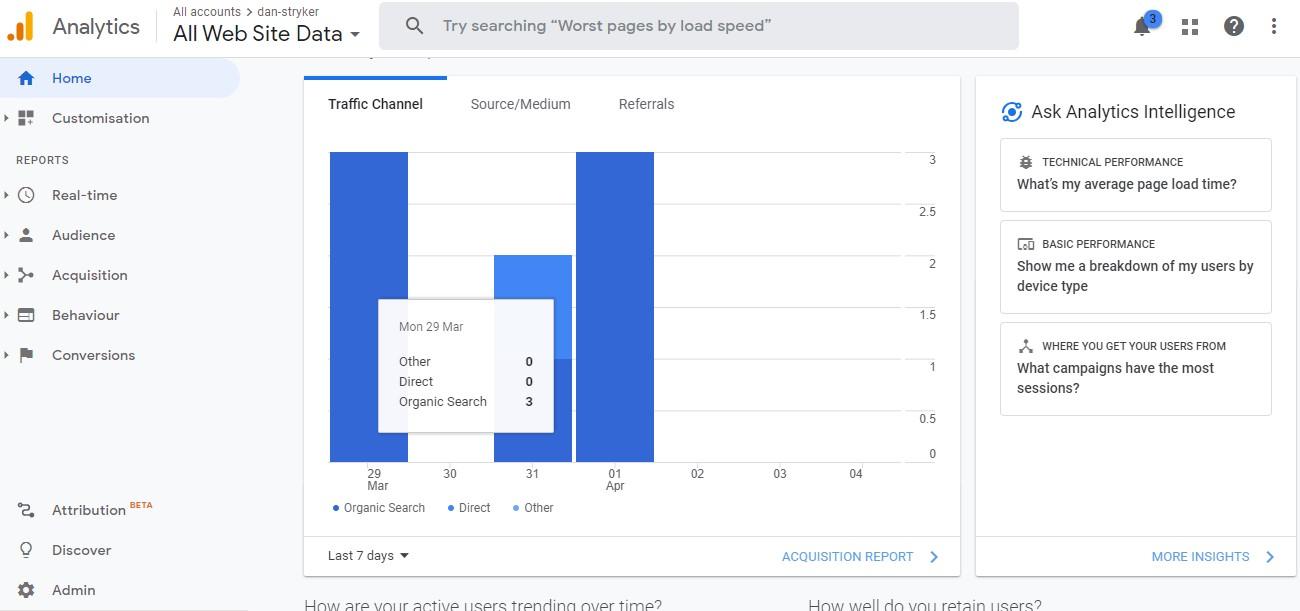 By using Google Analytics you can get the Audience report, Acquisition reports, Behavior reports.
3. Google Search Console
Google search console helps you to get a report of site performance the traffic measurement of your site and improves the site quality to get a shine on the search engine.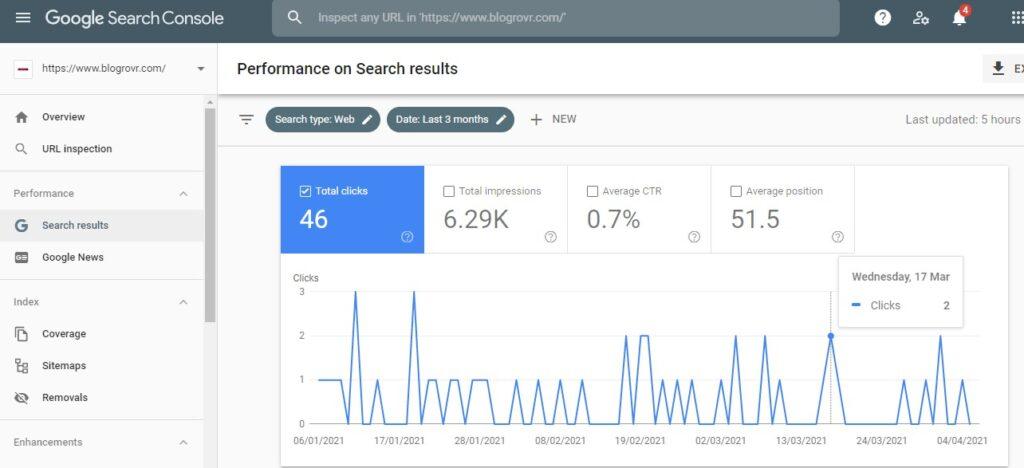 Google search console gives you a detail of from which query you get the impressions clicks and position on search engine. Now Optimize your site to get improve the search appearance on Google and increase the organic traffic to your website.
4. Google Mobile-Friendly Test
Google Mobile friendly is a free tool used to check whether your website is mobile-friendly or not. Designing your web pages as mobile-friendly increases the performance of your website and helps people to access your site from all their devices. Just enter the URL of your page to check your page score.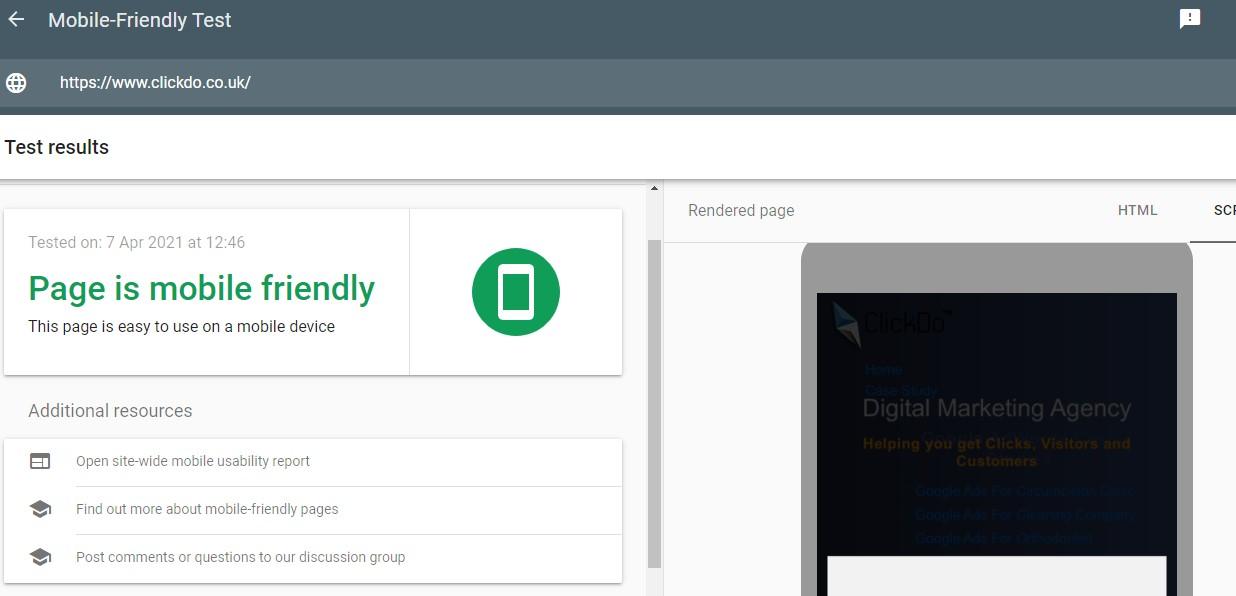 This gives clear details of how users easily access, read and navigate your website on their mobile devices.
5. Google My Business 
Google My Business is a free tool used to add your business profile that helps to find your business easily if someone searches about your business on Google or in Google maps. Google My Business is more effective for local businesses. You can add more than one business under the same google account. List your business now on Google My Business and track the insights and track the people who find your business by searching using your business profile name or address on search engine.

6. Google PageSpeed Insights
Google page speed is the tool that helps to check the performance of a website both on mobile and desktop. Also provides suggestions to improve the page speed. The lower speed will affect the SEO so improve your page loading speed with the help of Google Pagespeed Insights. The site is said to good if the page speed is around 90.

7. Google Ads
Google Ads is the online advertising platform designed by Google to create business ads campaign for business owners.  List your business and get started with creating new ads by setting the bid and ad group.

8. Google Trends
Google Trends is one of the google products helps to analyze the top search quires in the various search engine from the different locations as well as language. For SEO Google trends are used to get the related keywords, break down keywords, local search trends, keywords for YouTube, and discover new keywords.

9. Google Chrome
Google chrome is the browser designed by Google. Google Chrome helps you to conduct various searches and brings the most accurate results for your search query.  Google Chrome used to personalize the Google Ads, and also helps to analyze the traffic.
10. Google Alerts
Google Alerts is used to monitor the web page to get the new content notification. It sends an alert notification automatically if it found any new updates for the relevant topic which you have entered.

11. Google Sheets
Google sheet is the Google excel tool, that shows your data with colorful charts and graphs. You can save the SEO data on Google sheets and manage the google analytics report, metrics, rank factor, and also compare the performance of each month's result.  For listing the keywords you can use the Google sheets along with the keyword monthly search volume and its SEO difficult scores.
12. YouTube
Initially, YouTube is not a Google tool, Google bought YouTube in later 2006. YouTube helps to search videos and watch videos for free. You can build more audience for your YouTube channel and that automatically brings more traffic to your website. YouTube videos are shared via social media and also embedded for other websites. For SEO purpose YouTube is used for backlinks purposes

Author Profile

Jr. SEO Consultant, Blogger, & Content Specialist. Passion for writing in SEO, Digital Marketing & Tech-related Niches.