Online Marketing For Clinics – Digital Marketing For Doctors & Medical Practices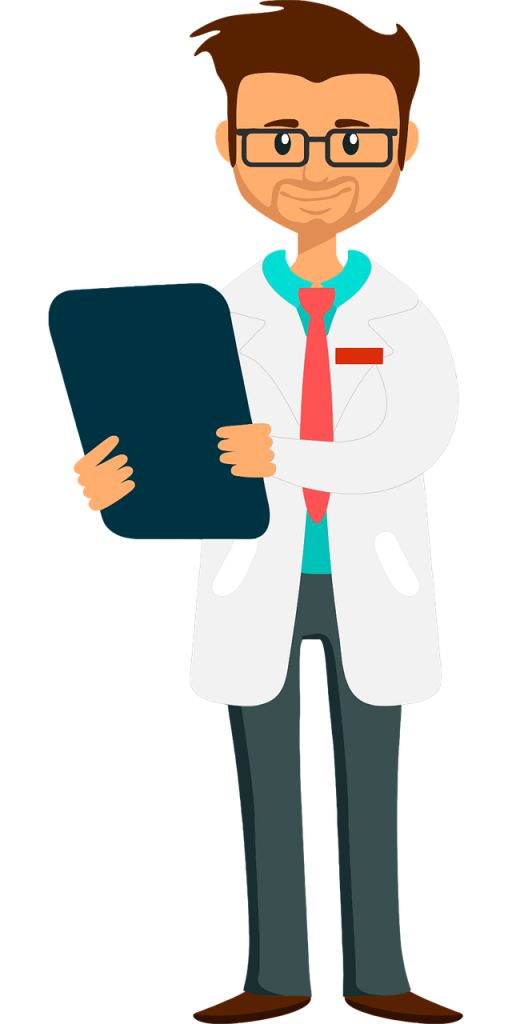 Why you need online marketing for clinics?
Nowadays people are using online mediums like Google to search for any kind of products, services or information. Hence if you own a business in the UK, then you should be well aware that you can get more inquires if your brand has a visible online presence that can be found easily on search engines or other online platforms like directories, social media and many more.
Most people don't realize that even clinics and hospitals benefit from digital marketing. People looking for all kinds of medical treatments, whether urgent or non-urgent ones, will very likely just use their mobile device to search for the best hospital or clinic nearby. On the first few listing that come up for their search term, they will also be able to find reviews and ratings, which informs them about the quality of medical services there. By using the different digital marketing strategies like organic SEO or PPC (Google Ads), we can help your clinic to come up in more searches and in higher positions (nobody looks at the third page and following) and to look good online so it's be flooded with inquiries in the future.
Investing both in organic SEO & Google PPC will help you dominate amongst your own industry competitors and grab the majority of online inquiries from search engines like Google. We can improve your website for SEO and boost your organic ranks and while that won't happen over night you can run Google Ads in the mean time for additional exposure. We recommend a combination of both for best results and most leads.
How online marketing experts at ClickDo will help you?
At ClickDo, we have experts who have vast experience in working with all medical niche clients like dentists, circumcision clinics etc. Hence our online marketing experts are well trained with regards to SEO in your niche and will help you with planning a top notch marketing strategy to get more walk ins to your clinic.
Google PPC will help you get more patients to find you. The reason is that when you search for any normal search query from your mobile or desktop computer, you can see those first four search results are filled with Google Ads, followed by map results and then the organic results. So the probability for a normal user to scroll down the search results page and click on an organic search result is 50/50.
It is therefore advisable to have a dedicated budget covering both Google Ads & also organic SEO as it will help your clinic in long run. Our SEO expert team will handle your Google Ads for you, analyzing the best ad copy for your relevant keywords, your ideal target groups and the best spend. They will also do all the hard work for you in the background such as blogging, backlinking, guest posting and much more. All you have to do is answer the increasing inquiries coming in.
SEO Tips for Doctors in the UK
The key to good SEO results for any doctor or medical practice is to create an attractive, catchy website. This is your first encounter with your patients where they find all the services offered in your clinic or practice, the cost of treatments, photos and images of patients before and after their treatments, and of course of your treatment rooms. First impressions matter hugely!
Running a medical practice is challenging enough so you should hire a reputable and experienced SEO consultant to help you optimize the site. The optimization process can be lengthy and covers optimizing the keywords and content of the site, so that major search engines will favour your website, and catapult you to the top of the relevant search terms.
Blogging is another crucial tool in SEO, and as a doctor in London, you'll have to embrace it. You can attract more readers and potential patients by providing informative and educational articles. They are looking for answers to their questions with regards to any medical issues and you can link this to the services you offer. Our SEO expert team will also share the articles on authoritative websites and social media to create a broader awareness and establish a trusting relationship.
Social media activity is becoming increasingly important also for SEO. Most people don't just check your practice out on Google, but also on social media platforms, such as Facebook or Instagram, to find out more about your medical services, the cost, the location and patient reviews to see whether they can trust you. Medicine heavily relies on trust and maintaining a robust social media presence is therefore key to reaching new patients.
It is tough to regularly update your website and social media accounts and that's why our SEO team offer their support happily. Your services undergo constant change as does legislation and it is vital for any doctor or medical practitioner to keep up to date with all of that and to display this via their online presence.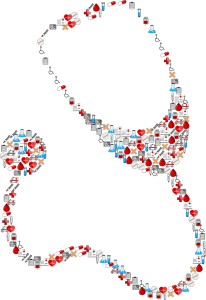 Check what our clients say about ClickDo's Medical Online Marketing
Get in touch with our online marketing experts now!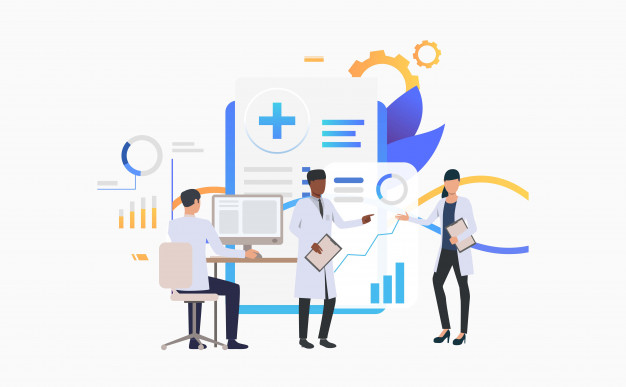 Tell our medical marketing experts your story
Get in touch with us so we can help you grow your medical practice with results-driven online marketing strategies and techniques to increase the number of patient inquiries you get.
We offer different levels of medical marketing depending on what your requirements are.  We will consult you on which of our services suit your advertising and marketing budget and help you grow your medical practice.
One of our expert consultants will report to you on a weekly basis with the statistics and results on how the medical marketing campaigns and the SEO services are performing. We will discuss the progress and targets for the month as well as evaluate the previous month in order to achieve the desired outcomes.
Your SEO and marketing consultant will be there for you and will communicate with you regularly about your marketing campaigns and any other queries you may have.