How To Improve Your SEO On Wix?
Are you looking to improve your SEO on Wix websites? – then you are on the right page. We've tested what work when it comes to WIX SEO and how good is wix good for SEO and are there any SEO plugin for Wix to make it better for Google search engine optimization.

At the end of this guide we will recommend what's best and also show you a case study where we did on page SEO for Wix website with live step by step videos.
Before jumping furtehr with this Wix search engine optimization guide by our SEO expert Fernando Raymond let's look at the latest ranks as of today (14.10.2019)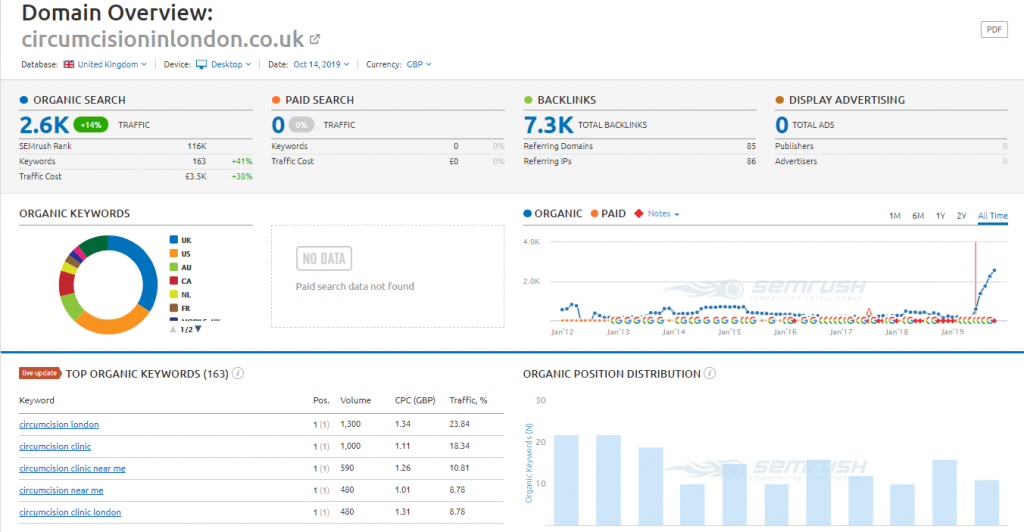 Now you saw how every top term has been ranked at the top #1 spot on Google.
This was project we did to show that it's possible to rank a Wix website higher up on Google and even at top #1 spot.
Let's get to the guide and see how we did ranked this website with perfectly done Wix SEO and online marketing services.
Every day, millions of users browse the internet looking for the right products, services or information. Search engines help people find exactly what they are looking for and this is where Search Engine Optimization comes in.
All search engines need to sift through millions of web pages to help users find exactly what they are looking for. It helps give users a better experience and for you, it helps increase traffic to your website, gives users better engagement and it gives long term results. That's why it's important for you to use the right SEO tools.
Wix is one of the leading tools available for anyone looking for a convenient, user friendly tool to help them improve their SEO.
What makes Wix unique?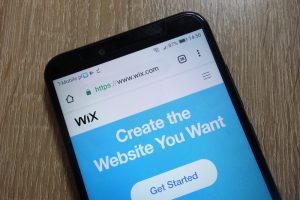 First, Wix is new-age technology designed to help anyone have a professional online presence. Whether you are an expert or novice, Wix offers solutions and tools to help users build a truly functional website that works for users.
Founded in 2006, Wix now has over 150 million users across the globe, helping users create and build a professional online presence. Wix offers unique features that allow you to engage better with your customers. It also provides for work automation, video creation features as well as an online blog with which to share your experiences.
The key SEO feature, Wix SEO Wiz is an amazing feature that helps your website get discovered by search engines. Over the years it has improved immensely to catch up with sites like Word press which are given top priority by search engines like Google and Wix is quickly closing the gap.
What are the benefits of using Wix?
Wix has a wide range of SEO features which make it easy to use and some websites using Wix are among the top in search engine results.
It is ideal for people running personal websites, small businesses and blogs. This is because it is very user friendly.
Wix is constantly tried and tested and has been improved over the years to match up with other rivals in website building.
So how do you improve your SEO on Wix?
There are important features that make Wix a great choice when choosing a website design tool good at SEO.
The SEO function is already built in making it easy for you to focus on the main purpose of your website; the content.
There is no coding required and you don't need to know how to code to ensure your website is search engine optimized. No need for additional plugins or widgets either, all functionality is already part of the Wix SEO dashboard, keeping everything easy to use and intuitive.
Wix websites are integrated into Google Analytics and Google Search, which are very important tools for SEO, making it functional and easy in the long run.
What are some of the features that make Wix good for SEO?
Meta Titles – It offers a Meta title which informs search engines and users about the information the page contains. Each page has its own SEO section, allowing you to fill out whatever key information the page contains and gives a preview of how each page will appear in the search results.
Meta Description – It offers users an option to add more content in the title by summarizing what users can expect to view when they click the page.
Titles/Headings – This is a subheading which shows search engines and other users how you have structured your content and makes it easier to locate information.
Allows for customized URL's – this feature allows you to create URLs customized to suit your content rather than come up with generic letters and numbers.
High speed and uptime. When users are looking for information, sites that load quickly and are up or 'live' more often than not are more likely to rank higher on searches.
Use on mobile phones – These days, sites need to be optimized to function across mobile phones. Wix, in addition to being easily accessible on computers and laptops, is also accessible on mobile phones which is an important feature and requirement for SEO.
Image Alt Text – When saving your images, it's important to share what is contained in the image since Google is still not able to know what is contained in images.
The SSL feature – Secure Sockets Layer encryption is a feature which ensures a stable, secure and encrypted link between the browser and a web server. This is now a requirement for many search engines who are beginning to penalize sites without SSL.
301 redirecting. In the event you change the URL on one page, a 301 redirect helps direct users to the new page even if they use the old page address. It's a built-in feature which allows you to key in the old URL in one box and the new URL in the other, it makes it very easy to ensure all web pages are interconnected and there are no broken links.
Integration with social media – Wix SEO Wiz offers a function where users can share the content available on your site or web page on social media platforms.
Google Analytics – This is a free Google tool which gives all site owners information about their web traffic, demographics, geographical reach and so much more. Wix is linked to Google Analytics for you to understand your users at the click of a button.
The Google Search Console – This Google tool gives you insights on how your site is performing in search results. It will give you a better idea of where you stand and this knowledge will guide you on whether your SEO is working or whether it might need more work and improvement.
Instructions for search engines – Sometimes, you might not want certain pages to appear in search results. Wix has a feature that relays such information to search engines.
Canonical tags – In the event you might have different and multiple versions of a web page, canonical tags help you choose which version search engines should pick. This prevents the pages from competing against each other.
Structured data – One way of giving search engines more information about your pages is through star ratings on search results. This is termed as structured data since the search engines can use this information to help give users relevant information.
How to improve your SEO on Wix
Every web site tool has its ways to function at its best. Here are some tips on how to improve your SEO on Wix;
Use Wix SEO Wiz with all its functionalities. This tool gives you a few short questions and you get a customized SEO plan suited for your unique needs. It might seem a bit simple but it is ideal especially if you're new to SEO and find it mind boggling. Wix makes SEO goals attainable and trackable.
Get SEO right from the get go. Wix ensures you get the basics right from the core and gives you all the tools to be able to talk to search engines effectively. This will ensure your pages are ranked consistently and this helps with your long-term strategy to rank on the first page over time.
Available on mobile. Having a mobile friendly page cannot be overlooked and Wix is great at designing mobile friendly sites. Search engines like Google reward sites that are mobile friendly. Ensuring your site is great on mobile phones will work to your advantage and your users will love it too.
Make full use of your meta descriptions which amount to 160 characters for websites and about 130 for mobiles.
Make use of the site maps to show search engines what's on your site and how it is structured. It also gives search engines clues on where to find what information. Since Wix doesn't have this feature yet, it's important that you set up one with a Google Search Console account.
Be sure to connect your Wix account to Google Analytics so that you can get ideas on how you can improve your website.
The main strength of Wix is that the focus is on what is really important and that is your content.
Since no tool is without its cons, it's important to note that some of the shortfalls of using Wix are;
Wix is ideal for small businesses, blogs, and personal businesses and offers core SEO for web pages. For anyone who wants more advanced SEO, Wix may not offer advanced SEO options for those looking for anything more technical and broader.
A sitemap is a complete list of pages on your website. It tells search engines how your site is structured and using a Google Search Console, you can manage your site map. One way to check is to add '/sitemap.xml' to the end of a sites UTL to see the site map layout. This feature isn't currently available on Wix.
It's important to have all the information on your fingertips to determine the right tool for you. You can assess how Wix SEO works and determine with all its pros, whether it's the right website tool for you. With these tips, you're well on your way to deciding whether Wix is the right tool for you for improving your SEO in the long run. By creating useful content, ensuring your Wix website SEO is effective then in time the results will show.
Wix SEO Case Study With Rankings Proof live show on Google UK
With that been said, if you are looking for

wix seo help you can contact us or

 learn SEO online and gain more knowledge of ClickDo SEO training.
Today, when had a look at the Google ranks (14.05.2019) below are the rank:

So today 23.05.2019 I wanted to check the Wix website for SEO organic ranks on Google and bam some keywords have hit #1

So you know how the best SEO services agency in London can help your Wix website ranks higher on Google search engine!
FAQs – Frequently asked questions about Wix search engine optimization
Do Wix sites show up on Google?
For best results, you should get a paid membership and connect a domain name to your Wix site because it will then show up in Google like any other normal website. Your content will be crawled and indexed by Google and Bing whether you have a free or a paid membership. But the search engines will naturally rank a proper domain name higher in the search results.

Wix sites are search engine friendly but because of their limitations, there is only so much optimising you can do on a Wix site to help it rank higher in the search engines. But Wix does have an SEO Wiz tool to help with basic SEO which is easy and simple to use and is designed for people who don't know about SEO.
What is Wix SEO Wiz?
Wix SEO Wiz is a simple step by step guide to help you get all the basic SEO done on your website so it is ready to be found by Google. It is designed to help people with no SEO skill to do all the basics necessary and improve your site's SEO.
Is Wix SEO Wiz free?
Yes, the Wix SEO Wiz is a free solution that gives you all the basic features you need for basic SEO. For someone that does not know how to do SEO, it makes it really simple and it is intuitive to use. It guides you step by step through all the necessary things you need to do for your On page SEO.
How can I improve my SEO on Wix?
These are our Wix SEO Tips – 17 Steps to great SEO on Wix
Is Wix bad for SEO?
In a nutshell, Wix is fine for basic SEO, it is easy to get started and simple to do basic on-page SEO. With the Wix SEO Wiz you will have good basic On page SEO on your website. Google will crawl and index your website just like any other website on the internet.
Wix is, however, missing advanced SEO features which means there is only so much you can do from an SEO perspective. But they are adding more SEO features, so they are catching up. If you are looking to rank your website for a competitive search term, it would be better to use WordPress.
Is Wix better than WordPress?
Wix is better than WordPress for people who have no previous experience with building a website. They have drag and drop website builder with templates to suit your needs. WordPress, on the other hand, is more technical but it means you can customise it in more ways than a Wix site. WordPress is also free whereas Wix starts from $3 per month for a normal website and $13 per month if you want a business website.
Is WordPress or Wix better for SEO?
WordPress is better for SEO because you can do a lot more with it. When it comes to Wix SEO, you are limited to do the basics. Wix does come with a simple and easy to use SEO section which will get you started. But if you wanted to rank at the top of Google for any search term that has competition than a WordPress website would be best. If you wanted to rank at the top of Google for just your brand name or unique product name then a Wix site is perfectly fine.
Does Wix support Google Analytics?
Wix does support Google Analytics on their Premium Plan, but not on their Free Wix sites. The reason is that you need a domain name .e.g. www.yourwebsite.com to use Google Analytics. To connect a domain name for a Wix site to Google Analytics you need to have the Basic Premium Plan which costs just $3 per month.