SEO Friendly Blog Titles
How to write SEO friendly blog titles for the blog posts to boost ranks and get organic Google traffic?
What's the point in writing blog post titles for blogging if you cannot get organic Google traffic? Many people keep writing and never get anywhere on Google because they do not know how to write SEO friendly blog post titles for blogs to boost Google traffic.
I've been in the SEO industry for over 5 years now and been testing what works when it comes to writing the perfect blog post titles that get clicks, help ranks and eventually sell online.
If you check my SEO Consultant London web page, the title tag gave me the momentum to write the content in a manner while creating subtitles that helped the content score.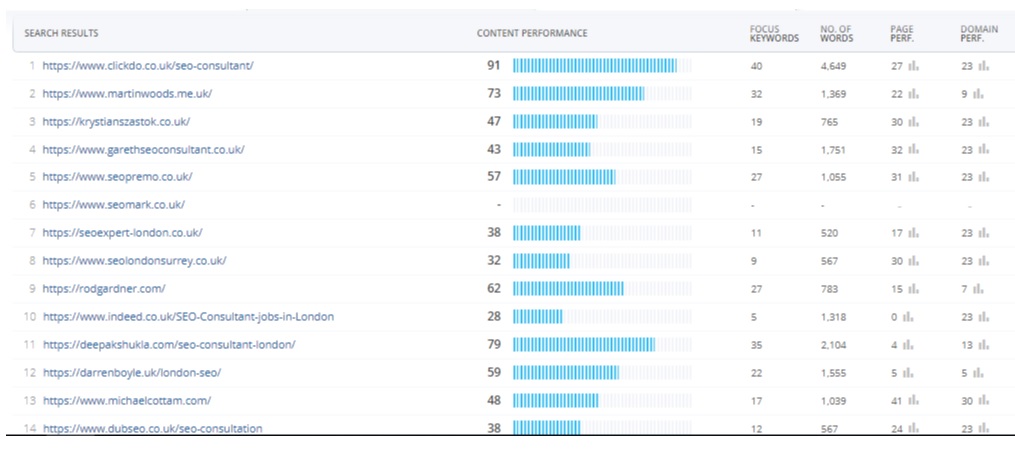 That's what helped the web page rank higher up at the top for over 40 targeted keywords and remain at the top for more than 3 years now. You can learn it all online.
In this guide, I will give you some tips to write SEO friendly blog post titles for blogs to boost Google traffic and I will also show you exactly how I write titles that give the writer the best ideas to create content that will rank on Google organically.
Keep in mind that the title tag of the website is the first thing Google bots read before even going through any other parts. So, if your title tag is terrible, you aren't going to get much love from Google. That's when you will miss out on organic ranks, which will result in less to no Google traffic.
There are many SEO tools and steps involved to write great SEO friendly titles, but let me show you the steps…
Steps to writing SEO friendly titles that help SEO: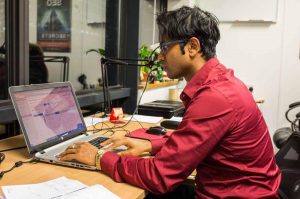 Start with keyword research, and then identify the most important keyword for your blog post. Have that at the front of the title, however, keep in mind titles with words like "top, best, top 10 (with numbers)" get the most clicks.
Support the core keyword with a secondary, third or fourth keyword where possible.
You can use a tool like https://buzzsumo.com/ to get the ideas by putting the keywords your looking for in. You can see what titles have got more searches and performed well online.
Use SEMrush to do the keyword research, and you can learn how to use SEMrush online via the online SEO training course.
You can use https://app.neilpatel.com/ as well for free to get some more ideas about the keywords and suggested keywords to include on the title tag.
Long tail keywords may help too and you should look into how long tail keywords boost SEO if you haven't yet learned about it.
Again, make sure the primary keyword is on the front of the title. Go check "seo consultant london" and study that page title as well as the on page content flow.
Numbers help. Search for "make money online uk" and see how ClickDo posts rank on the first page and also other articles that list on the first page of Google.
Search for "top UK business directories" or if you are in the UK, search for "business directories" and you can see how this page https://www.clickdo.co.uk/business-directories/ ranks on the first page with no backlinks as of yet as I'm writing this on 03.05.2019
Titles with numbers help a lot, and for some reason, Google bots like to pick and place those articles on the first page of Google.
However, if you want the ranks to stick, you must make sure the content is excellent and informative. Ideally, plan to get more shares.
Learn more about how to write SEO friendly content online at Manuela Willbold's new course.
Below you can see the 4 free blog post title analyzer tools for Blog titles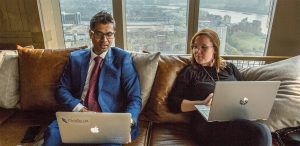 The title of your blog post is the most important and plays a significant role in the success of SEO.
Check each out and pick up one or more you may like.
However, I have to tell you, I always try to create blog post titles manually as no tool can beat my brain and creativity.
I'm the top SEO consultant in London UK, and I believe the guy who uses SEO tools the least. All those tools are created by third-parties and not Google and there's no valid evidence that they know how SEO works and how to rank on Google;s first page ?
If you would like to read my story about how I become a top blogger and content publisher on WordPress, read the story below.