SEO franchise opportunities in the UK with ClickDo Ltd.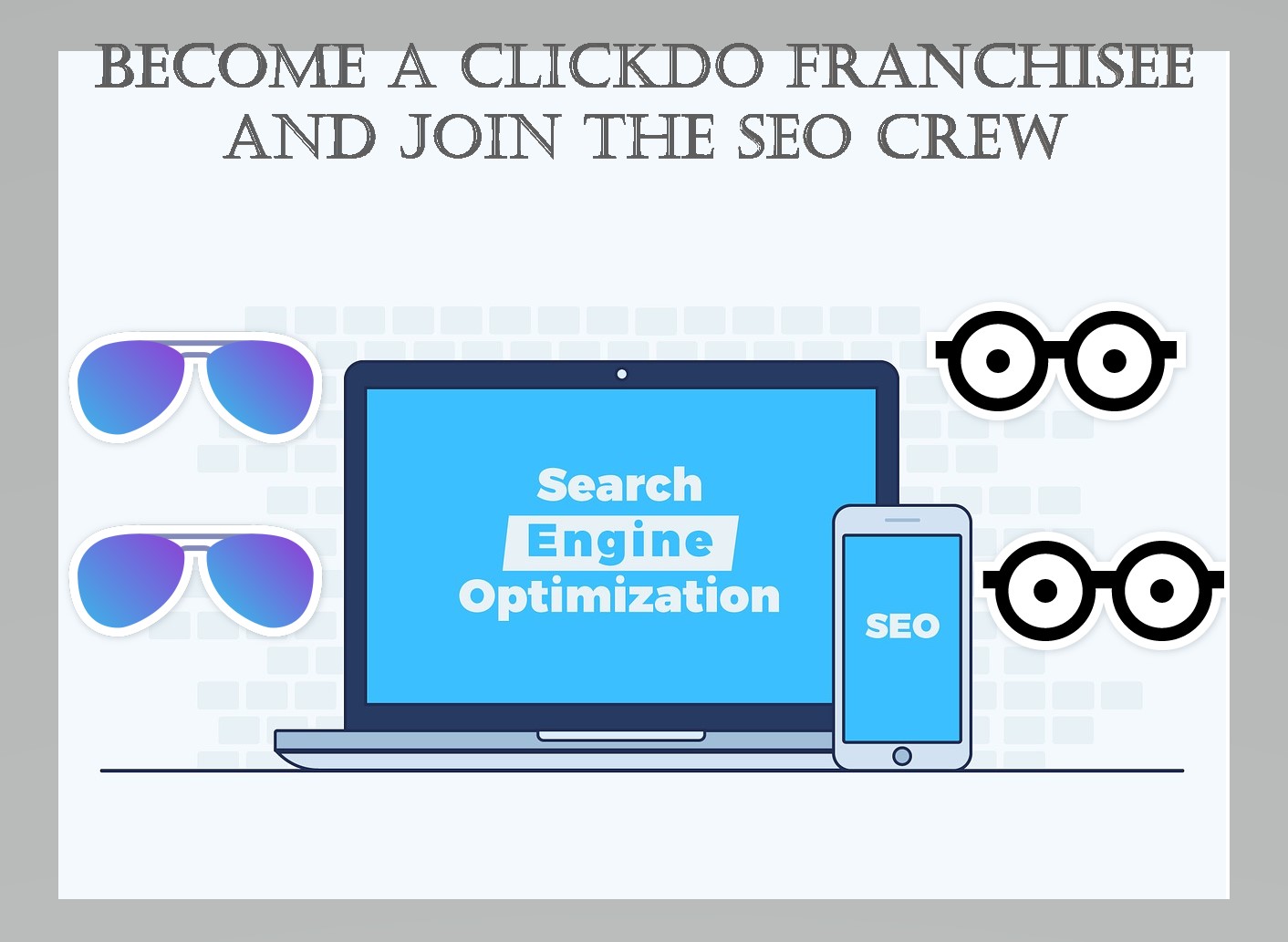 Our creative SEO wizard Fernando constantly comes up with new and innovative ideas or ways to help more people out there live the laptop lifestyle. This week he realised that setting up the SEO franchise model in UK for his SEO consultancy could be the way forward. What is a franchise you ask? And how does Fernando intend to run it? You'll find all the answers below.
What is a franchise?
A franchise is basically a business linked to a main company that has already established a brand and is run successfully. The most used example is McDonalds: it started with one fast food restaurant and gave other entrepreneurs the chance to open their own branch, using their products, systems, knowledge and resources.
There are two different types of franchises according to Franchisegator: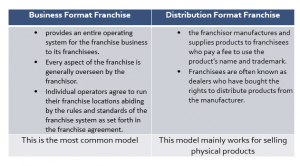 What are the benefits of becoming a franchisee?
Becoming part of an existing franchise system will give you the opportunity to market an established company's products and services, which people already know and trust. Therefore, you won't have to invest a lot of money and time into marketing, licencing and establishing the business and you have the support from the company when it comes to using all their resources (training yourself and staff, using their operating systems, learning from their mistakes etc.). It's a win-win situation as you're not left to your own devices with setting up your business, yet you'll enjoy the freedom of running a business and learning about the process by actually doing it with a successful company behind you. You'll generate your own revenue and based on the franchise agreement you'll either pay a fee or percentage back to the company from the profit you make.
How would ClickDo Ltd. do it?
Fernando has a clear vision of his franchise project starting out in the UK: "As ClickDo is an established brand it is easy to convince local business owners about our fantastic SEO skills and services. The people who buy our franchise will be able to get clients very easily." He points out that he already ranks on the top 3 for "brighton seo services" for example. So this could be applied to many cities in the UK, selling those pages for local SEO consultants or people who wish to start their SEO business in their city. For all the support and training Fernando would offer, including his upcoming course on his SEO secrets https://clickdo.co.uk/blog/how-to-start-seo-business/, ClickDo Ltd. would charge a monthly royalty fee of £299 on a 12 month contract for each franchisee. He says what you get for the money will guarantee success: "We will help them personally to take clients on board and will guarantee at least £60,000 per year of revenues (that's just £5000 per month managing 5-10 clients)". Intrigued? Then read on.
Who should become a franchisee of ClickDo Ltd.?
It's very obvious that first of all you'll have to have a passion for SEO and the digital economy. You'll have to be willing to learn about SEO and invest time and effort into building your own consultancy with a strong and reputable network of clients. Franchisechatter points out that ideal franchisees are "people with an entrepreneurial mindset, problem-solving skills, the necessary tenacity for business ownership and an ability to thrive in and amongst diversity." They further stress that "while franchise ownership means that you can own your own business, be your own boss and work as hard as you want, you still need to follow the franchisor's guidelines".
Fernando himself worked very hard to build ClickDo Ltd. amongst other successful businesses and he expects everyone joining the ClickDo gang to commit to taking the brand and business as far as possible. Here are a few characteristics that are desirable for the right candidates (taken from a TEDtalk by Richard St. John about the 8 Secrets of Success: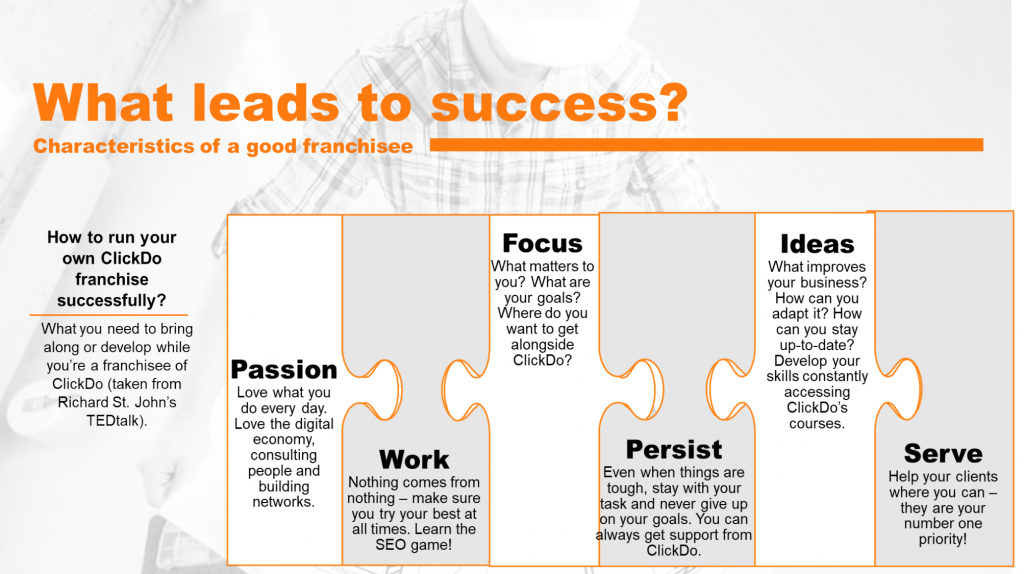 Fernando has been in the SEO game for over 4 years now and he still loves it! He's so passionate about it that he wants to share all his knowledge about SEO. He points out that "Google is used by so many people for literally everything online! It is the ultimate search engine worldwide!". According to SEO for Growth "people are searching for information, products and services at a faster rate than ever before. In 2004, there were 3.5 billion Google searches made every day.  In 2016, that increased to 5.5 billion Google searches per day.  That comes to 65,000 Google searches per second."
Needless to say that based on these statistics a good SEO agency in a city can generate "$20,000 to $100,000 per month and up as the business grows and as long term monthly retainers are secured." (SEO for Growth). So what are you waiting for? Get on board and create a successful SEO franchise with Fernando.
[easy-tweet tweet="Start your own SEO Consulting business in the UK" url="https://clickdo.co.uk/blog/seo-franchise-opportunities/"]
Have an Enquiry about the SEO Franchise?
Send us a message and we'll get back to you as soon as possible.
Another Awesome Reason Join!
We are the leading SEO agency in London with top SEO consultants in the United Kingdom. So you get to work with best people and learn to grow your SEO franchise.
ClickDo Ltd City Office
Old side 3rd floor
Angel House
225 Marsh Wall
London. E14 9FW
ClickDo Consultancy
58 Horizon Tower,
London
E14 9BH
Business Hours
Monday – Friday: 9am to 5pm
Saturday: 9am to 1pm
Sunday: Closed
Let's be Sociable
Author Profile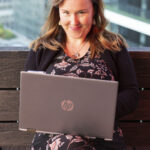 Blogger and Educator by Passion | Senior Online Media & PR Strategist at ClickDo Ltd. | Contributor to many Education, Business & Lifestyle Blogs in the United Kingdom & Germany | Summer Course Student at the London School of Journalism and Course Instructor at the SeekaHost University.