What we look for when hiring juniors at ClickDo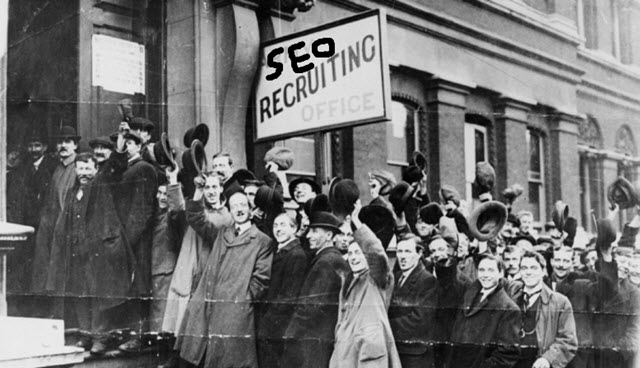 As one of the fastest expanding digital agency in London, we're always hiring and on the lookout for new talent for our Canary Wharf SEO office.
Each company differs, however there are specific fundamental traits digital agencies look for in candidates for their junior positions. The following traits are especially important to us and are the main things we screen for in our candidates.

A fast learner and a good operator
Digital marketing generally is a game of constantly following what's happening in the area and adjusting your services and procedures accordingly – being intellectually curious and a quick learner is absolutely essential.
In our case, it's not just the fast paced industry we're in – it's also the corporate culture. As a rapidly expanding digital agency, there's not much structure. This simply is how things are in early days of big companies – there are too many new clients to sign and not enough time to properly structurize the offices.
Still – we have to deliver to our clients and find ways to get things done, even if not organized in the best manner. This is where highly organized and proactive people come into play, even if they're junior in the industry. People that can get things done without much guidelines and on their own initiative.
So the first and the most important thing we screen for in our candidates is how quick they seem to learn things and if they can work proactive on their own initiative.
Work discipline
Work discipline is not only one of the most crucial things we look for in our candidates, but is generally what pushes one to his career peaks and potential. You cannot check your phone every three seconds or not finish the tasks you start.
One needs to be self-aware and push a little every day. No employer wants undisciplined employees and this is especially true for us – we can't afford to spend time on monitoring you.
Interpersonal skills
If all else ticks, it's down to how sociable and likable one is. As a client consultancy, we work with people directly – you must deal with many associated issues. Presentably and communicability is always desired and screened for.
Writing skills
SEO and digital marketing generally is about content creation and the main contents the internet has is pure text. Although new types of contents are popping up – Vines, pictures and videos – written content will always be the king of content.
For this reason one of the skills that's very important is writing. Be sure to emphasize to us any writing experiences you have had – if you're a graduate this shouldn't be a problem.
Salary expectations
Finally – the salary. You wouldn't believe how many recent graduates with little work experience expect massive salaries.
We are fine to give opportunities to people that don't have any previous direct SEO or digital marketing experience, as we're looking to train people and give them the skills needed. However – this is reflected in the salary. Part of the compensation for one of our junior roles is the skills you will acquire.
SEO related services will be an $80 billion industry by 2020 – the demand for SEO skills is massive and increasing all over the world. Of-course we pay everyone, but please remain realistic on your current value in the work-force.
Author Profile

The Founder & CEO of ClickDo Ltd. Writes about digital marketing and SEO for local businesses in International corporation. You can read more on OM HQ blog for more of my writings.