21 Expert SEO Tips for 2021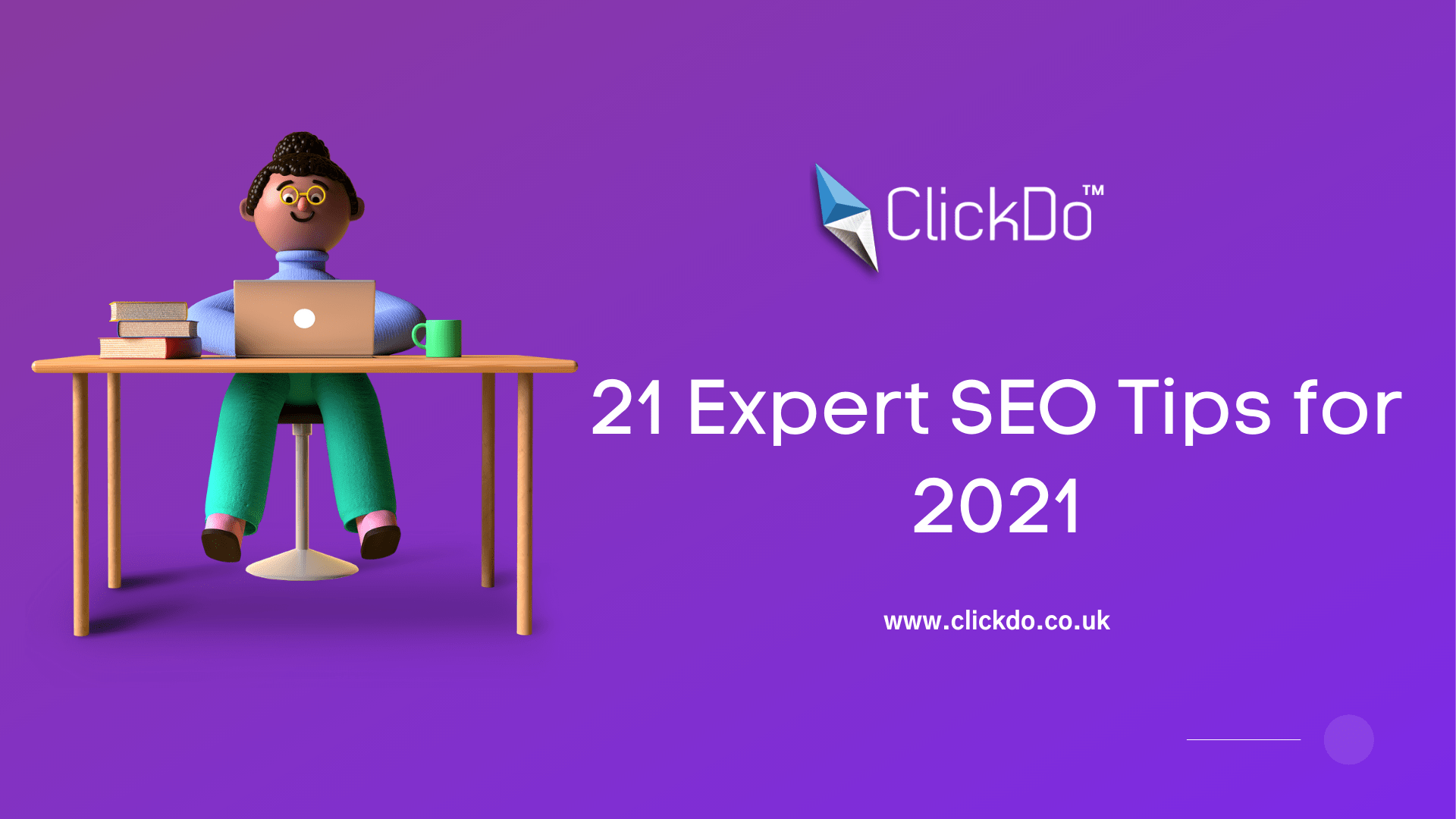 When speaking about the SEO and how to optimize your sites for higher ranking, The basic four SEO practices that you need to focus are link building, content, image optimization, and on-page SEO. Apart from these four categories, there is a list of other SEO factors that helps to boost-up your website or blog to rank on top of google in 2021. Here in this blog, we collected 21 expert SEO tips for 2021 to rank higher. Only a 10 -15-minute work to optimize your blog with our updated SEO tricks to rank faster. Are you ready with your site? Let's get started.
21 SEO tips that help to rank your website #1 in 2021

1. Focus on Google New Algorithm
To rank top on Google search engine, you should update your website's new SEO strategy. Take a time to optimize your site for mobile-friendly, also concentrate on page speed and CTAs. Google page experience is the key factor for a new Google update that goes to be a great impact on rankings in 2021. To see your website on top of SERP optimize it for Google's algorithm update.
2. Optimize your website for Voice Search
Now after the era of Alexa and Siri, more than 50 % of web searches become voice-based searches.  So, to keep your position on top start to optimize your content for voice search. The way of users' searches transformed into voice search. Fix your website to work better for voice search.

How to optimize for voice search?
Choose better keywords for better ranking
Create persona content.
Include more W's in your content. The voice search mostly contains question starts with words like "who" "what" "when".
Voice search brings drastic improvement to user experience. Focusing on voice search allows your website to load faster on top.
3. Optimize for Mobile Search
A mobile-friendly website surely helps you to rank faster. All website owners should be aware of how to make a mobile-friendly website to reach more audiences easily in 2021. More than 90 % of internet users accessing the website through their mobile devices. Google Mobile-friendly test tool is available for free. Check your website score and optimize it for better mobile usability.
4. Optimize your video content
You all know that video content plays a vital role in rapid indexing and ranking. Keep in mind google cannot watch your video which you uploaded. They crawl your page only with the help of the title and description. Go use competitive keywords on title and 200 words on descriptions and rank higher on both YouTube and Google.

5. Add FAQ Schema
FAQ and How-to schema are the greatest gift from Google for adding these two in the search results. Adding FAQ schema increases more clicks and boost-up the rankings for your site.

6. Featured Snippet
Adding featured snippets helps to display your page at the top of Google. This is how a featured snippet appears.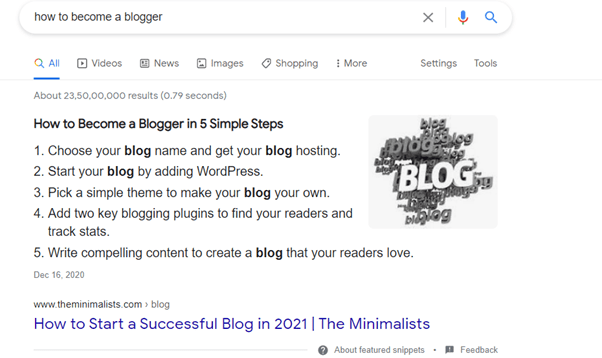 While creating a featured snippet make a question based on the top-rated keywords. Creating a question with relevant keywords snippet is on the first page of SERP.
How to optimize featured snippets for your website?
Create structured content
Create an article that has answers to many sets of questions
Use eye-catchy images
Choose clickable headings to answer featured snippets
7. Image Optimization
The images on your website are not still optimized, then start to optimize them now. Always use high-quality images, relevant images and add alt text(Alternative Text)with keywords or relevant to the title for the image file.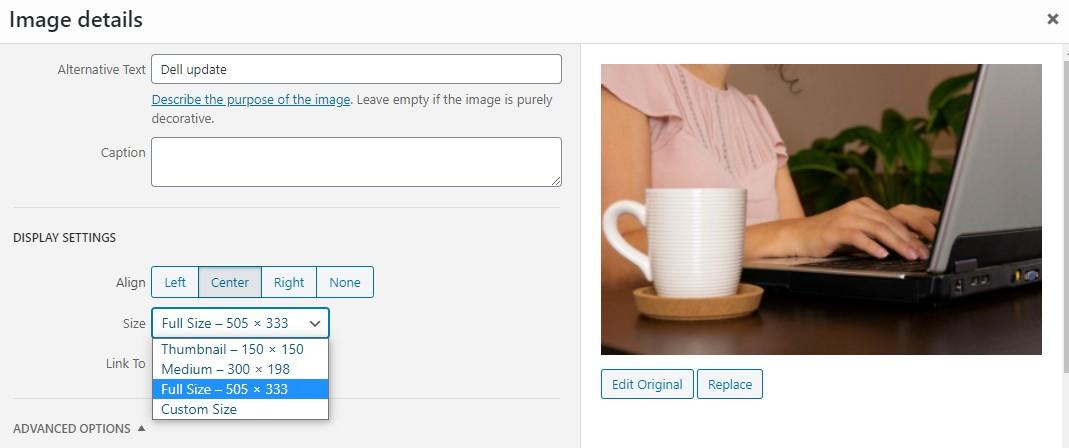 Adding alt tags to the images will help the crawlers to specify the images. A well-optimized image brings more user engagement to your blogs/ websites.
Read More about Image Optimization on  How to optimize the images in the content for better SEO?
8. Content Optimization
Optimize your content to reach a large audience in a target location. Content optimization involves adding a meta tag, meta description, adding relevant internal links, adding keyword phrases to bring organic traffic to your website.

How to Optimize content?
Adding more keywords for more traffic
Giving link to high authorized domains
Adding Title tag with keywords
Use LSI keywords in the content
Improve the Readability
Adding Meta Title and Meta descriptions
The last one never forgets to give an update after the optimization
9. Keyword Research
Do more keyword research and use semantically related keywords.  For example, for the keyword "How to become a blogger" semantically related keywords are like how to start a blog and how to start a blog and make money. Adding a semantic keyword helps to gain more traffic on SERP.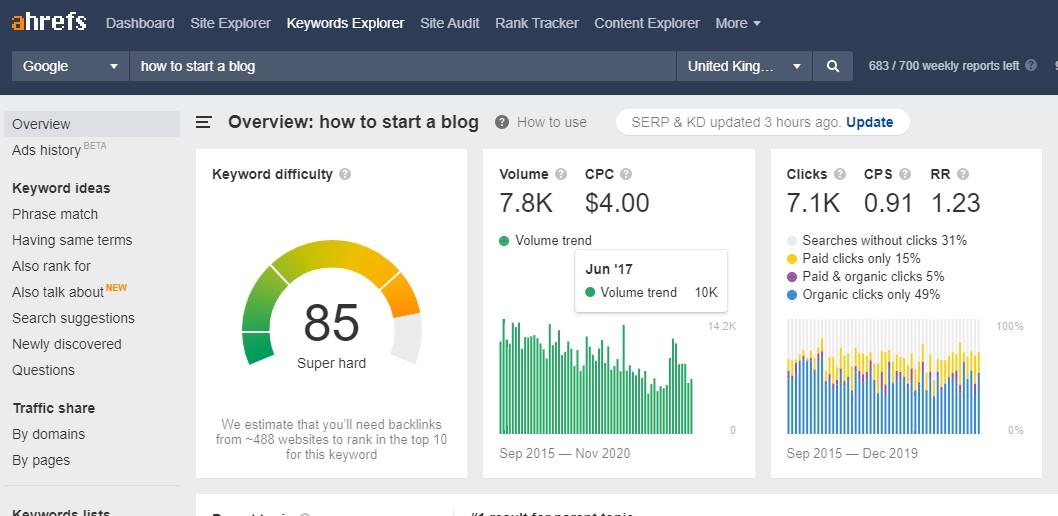 Another hack is to use LSI keywords and geo-targeting keywords.
10. Build High-Quality Back Links
Building high-quality backlinks drive more traffic to your website. Make sure your page or content doesn't have more than three links. Incase if you give more backlinks, it will hurt your website rankings.
How to build High-quality backlinks?
Give External high authority sites like Quora, Forbes
Infographic Submissions
Giving link to your page from Quora platforms
Write testimonials
Enabling Social shares
11. Local SEO Strategy
Local SEO strategy is essential for small businesses. Local SEO targets to drive more traffic at specific locations. Optimize local SEO strategy to get more leads and conversion rates from your local customers.
How to improve local SEO?
Create a Google My Business account
Target to get positive reviews from your customers
Create more contents on local news stories
Mobile optimization
Create an "About Us " page
Embedded your location Map on the website
Register on online business directories.
12. Update and Re-publish Old Blog post
If you are not seeing any traffic driving to your old blogs. Update the old content for today's SEO strategies and Re-publish it with the current date.
How to Update the old Content?
Here is the step-by-step plan to update your old content.
Collect your data like bounce rate, page speed, and top pages
Update the content with new keywords
Highlight the headings
Add more images with alt text
Check spelling and grammar mistakes
Add more internal links
Proper On-page SEO
Update the post date
Promote your updated post
13. Set Titles tags and Description related to Google Ads
Title tags and description tags drive more traffic to get more clicks on SERP. Check the competitive keywords on Google AdWords and manage your title and meta description accordingly. Have look at the Adwords and copy the eye-catching keywords and set your title to reach more audiences like shown in the below image.


14. Create Highly competitive content
Always use unique and highly competitive evergreen content on your website. To build competitive content check the document of each competitor's strategy. Create a new excel sheet and record all details of your competitor's site. The details include keywords, channels, type of content,  topics covers, LSI keywords, quality of content, and how frequently they publishing.
Know who is your real competitor before analyzing the details.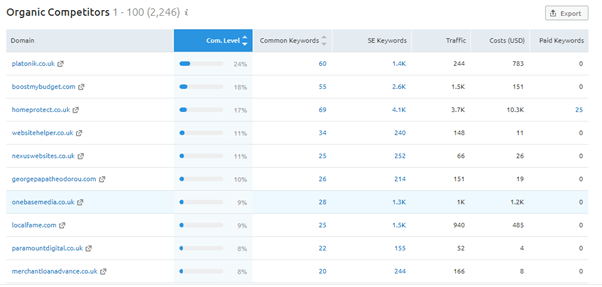 15. Give more Internal Links
Internal links help Google to get the clear structure of your website content.  Give more and right internal links to boost your SEO. Same time avoid giving too many hyperlinks. Once your bot visits your site, it starts to render the whole website by following the first internal link.
How to give internal links?
Yoast SEO gives suggestions for adding the relevant internal links to the anchor text. If add the internal links manually then follow the below steps
Chose the right and catchy anchor text
Select that particular anchor text and press ctrl+k
It shows a list of previous post and pages
Choose the relevant post to give a link to the anchor text
The URL of the page must be relevant to the selected anchor text
16. Remove irrelevant Backlinks
Remove the irrelevant backlink from the posts that affect the SEO. Removing the bad backlinks is easy to process on the other hand it is a time-consuming process. Any links from the low domain rate or unauthorized sites or spammy sites that are not relevant to the anchor text are considered spam.
Identify the irrelevant backlinks
Search for the contact details or owner's detail of the website. Use whois Domain Lookup
Contact the webmaster and ask them to remove the link
17. Use Correct H2/H3 tags
H1, H2, H3 tags are more important to your website ON-Page SEO, they are used to connect your content with the search engine. Search engine first connects with the heading tags in your connect so, using correct heading tags is more important in SEO.
H1 tag is the main heading for your content
H2 tags are the subheadings that contain some similar keywords of your content. Don't use more H2 tags in your content
H3 tag is the subheading of your H2 tag.
Consider your content as a hierarchy model and use a heading tag accordingly.
18. Maximize User Engagement
All experts SEO tips 2021 are to focus more on user engagement. You can easily maximize user engagement by updating your existing page to the new one.
How to Maximize user engagement?
Make unique and readable content with perfect structure by adding correct headings and attractive images
Use high relevant links
Use More LSI Keywords
Use infographics, video content to keep users more engaged with your website.
19. Enable Sharable option for your content
Add a sharable option along with your post to get engaged with social media users. Usually, sharable icons appear at the bottom of the post. Before others sharing your content you are the first among them to share your post on your own social media channel.
 
How to get more share?
Create useful content
Cover trending topics
Make storytelling content
Add videos and Images
Give importance to Audience
20. Perfect URL
Having a perfect URL slug is the increases the success rate of the website for more reach. We are discussing a lot about the SEO tips 2021, URL also have equalist importance like link building, keywords for a healthy SEO.
How to make the URL perfect?
Use keywords in the URL
Make it short
Don't include numbers or special characters in the URL slug
Use hyphens to separate each word
Use your primary keywords in your URL slug
Here is the standard structure of a perfect URL
"https://www.clickdo.co.uk/google-ranking-important/"
21. Reduce Bounce Rate
Bounce rate is defined as the number of viewers who left your page/ website without taking any actions like without fill-up the contact form, without any clicks, and so on. Page speed and content are two pillars to reduce the bounce rate.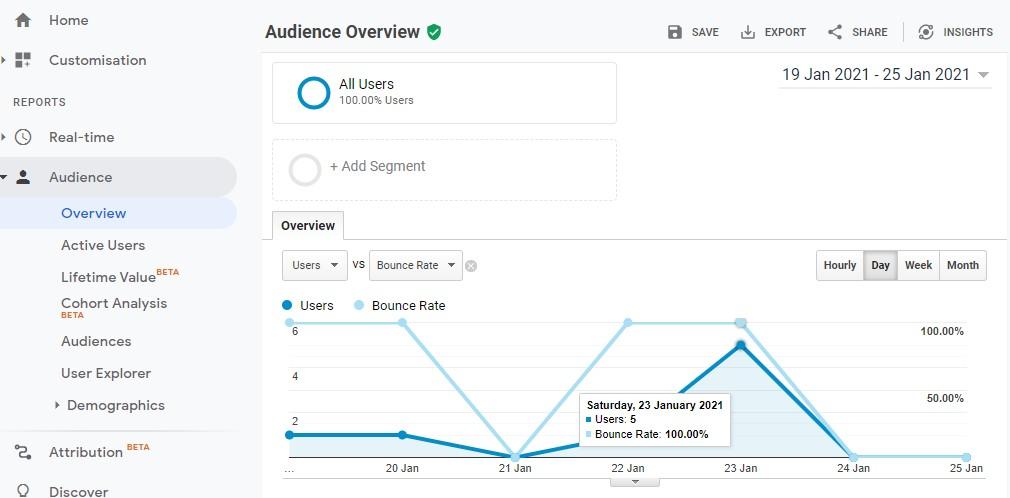 Here are some tricks to reduce the Bounce rate
Faster the page loading time
Optimize your content and create more user interface
Use widgets
Have Call to action
Optimize your site for Mobile Search
Make sight navigation work perfect
The average maintenance of bounce rate is between 25% – 50%
Final Words
For successful website raking apply all these "21 Expert SEO Tips for 2021".  Analyze your website and add these 21 SEO tips to your optimization checklist and to make your website Mobile Friendly.
Author Profile

Jr. SEO Consultant, Blogger, & Content Specialist. Passion for writing in SEO, Digital Marketing & Tech-related Niches.