Digital & SEO Marketing
Services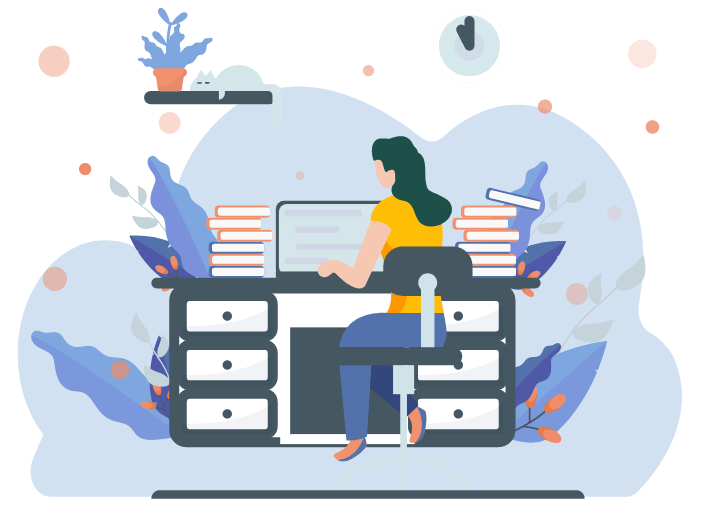 Times have changed. Traditional marketing is no longer enough to attract new customers.
Digital Entrepreneur and ClickDo Ltd. CEO Fernando Raymond remarks:
"If you want to grow your business quickly, there is no alternative to moving online and promoting your products through digital marketing."
As a leading digital marketing service based in London that offers an extensive repertoire of resources, ClickDo specializes in SEO and digital PR planning for its clients.
Working with a diverse group of experts with experience in SEO, SEM, Content Creation, Digital Advertising, Brand Building, Web Analytics, Social Media Management, and Online Reputation Management, clients can access the many pillars of internet marketing.
"As Americans would put it – we bring you the whole enchilada." – Fernando Raymond.
From marketing strategy development to implementation and execution, and for every service you need, you will find us up to the task.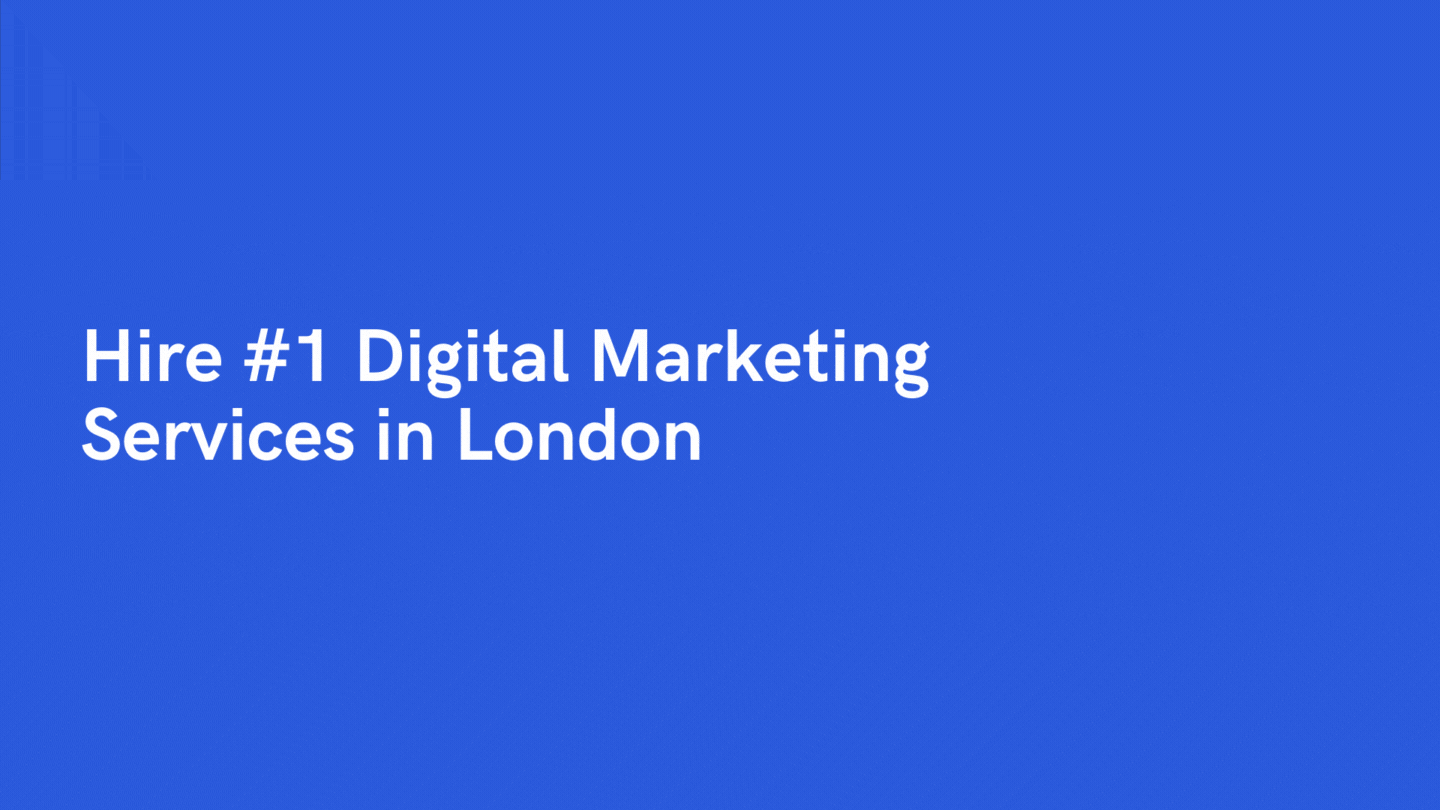 What makes SEO Marketing essential to get more Clicks?
With almost every business having some form of online presence to be found on the internet, SEO marketing has become essential to standing out amongst competitors.
With AI and apps being integrated in almost every part of daily life, the way customers access services and find products is online hence why every organisation needs to present itself effectively via suitable digital channels.
ClickDo experts support clients with such needs to attract more visitors and clicks for optimal business performance.
Why tailored Digital & SEO Marketing makes all the Difference!
The world is tech-driven, and everyone around you has a smartphone or laptop, making the digital domain cyberspace where all the action is.
With the digitized era to thank, successful businesses have relied on digital marketing strategies to:
Foresee faultless projected marketing avenue streams.
Tactfully set effective KPIs in place.
Meet optimized outcomes.
With digital marketing services growing annually by 11% from 2016 to 2021, business owners are investing billions of dollars in digital marketing strategies because 70% of consumers want to learn about a product online rather than through old-fashioned advertisements (check these marketing statistics for reference).
With the digitally dynamic world of marketing constantly creating ever-changing trends in technology and online tactics, a great way to remain relevant and keep up with the latest happenings is to keep an eye on marketing statistics.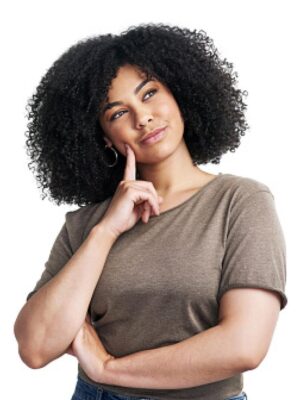 The credible nature of accurately meaningful marketing data lays the foundation to fortify effective content strategies by providing insight into many ways content marketers develop target audience solutions and generate leads.
With 82% of marketers actively using content marketing, HubSpot's insightful content strategy stats from 2020 can help determine what data-driven digital marketing technique works best for your business, customers, and leads:
Nearly 40% of marketers swear by content marketing as a vital component of their overall marketing strategy.
70% of marketers are actively investing in content marketing.
24% of marketers planned to increase their investment in content marketing in 2020.
The primary characteristics of digital marketing and their added value to any business or organisation converge around the four focal points below:
1. Low Spend
The price of advertising on television or print is sky-high.
Very few business owners can regularly run a campaign through these channels.
Digital marketing services are extremely affordable. You get the word out about your product, but the cost is negligible.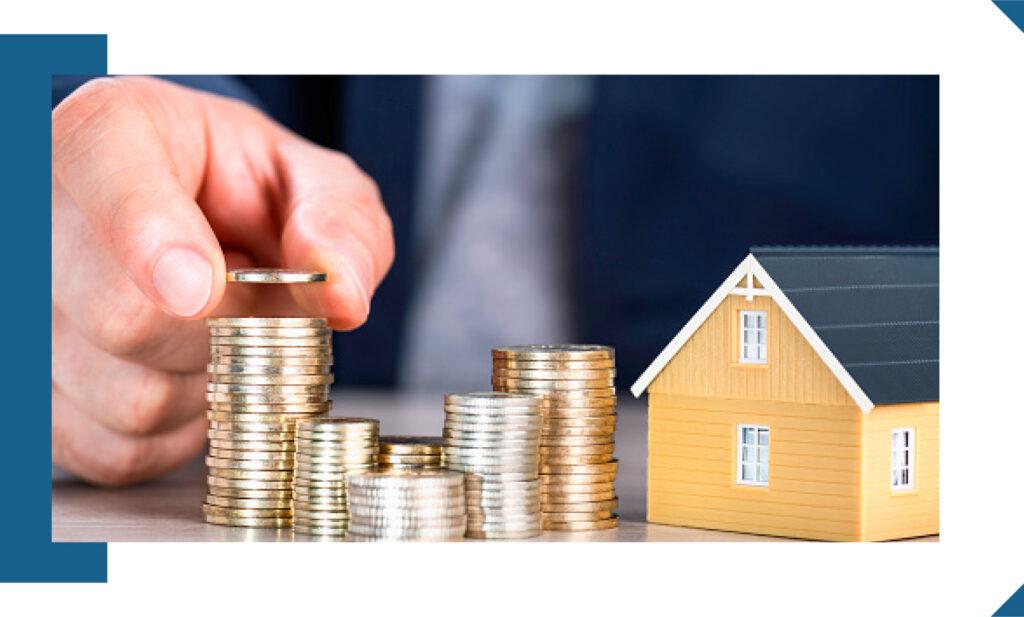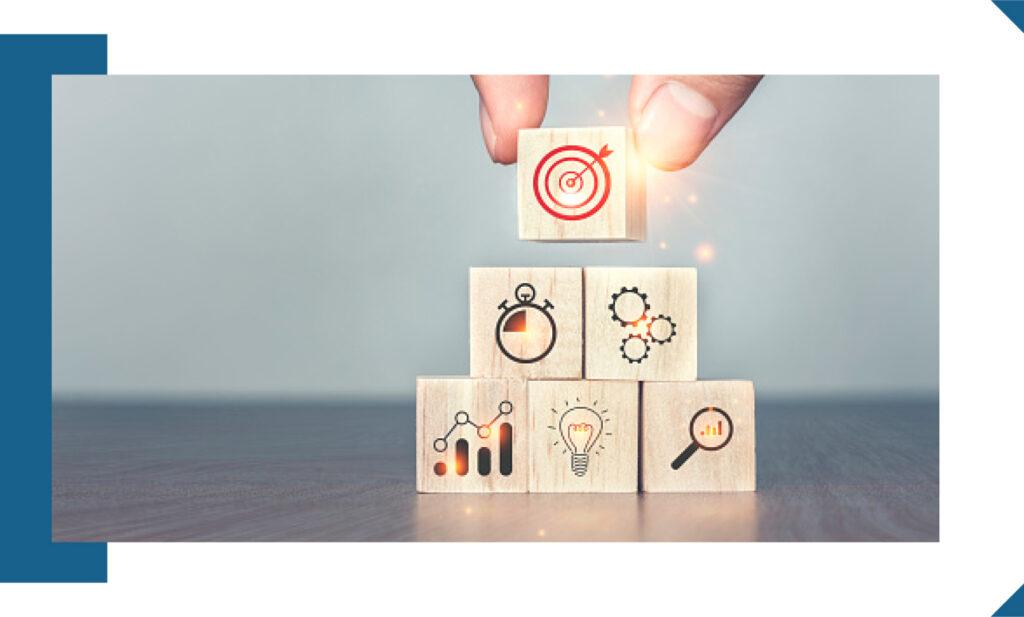 2. Target Demographic Reach
Tailor the message specifically for your audience because they are the only ones on the receiving end.
The magic of digital marketing is that it only reaches the desired audience.
3. Going Viral
All it takes is a bit of imagination, and your content could go viral.
Millions will retweet it or share it on Facebook.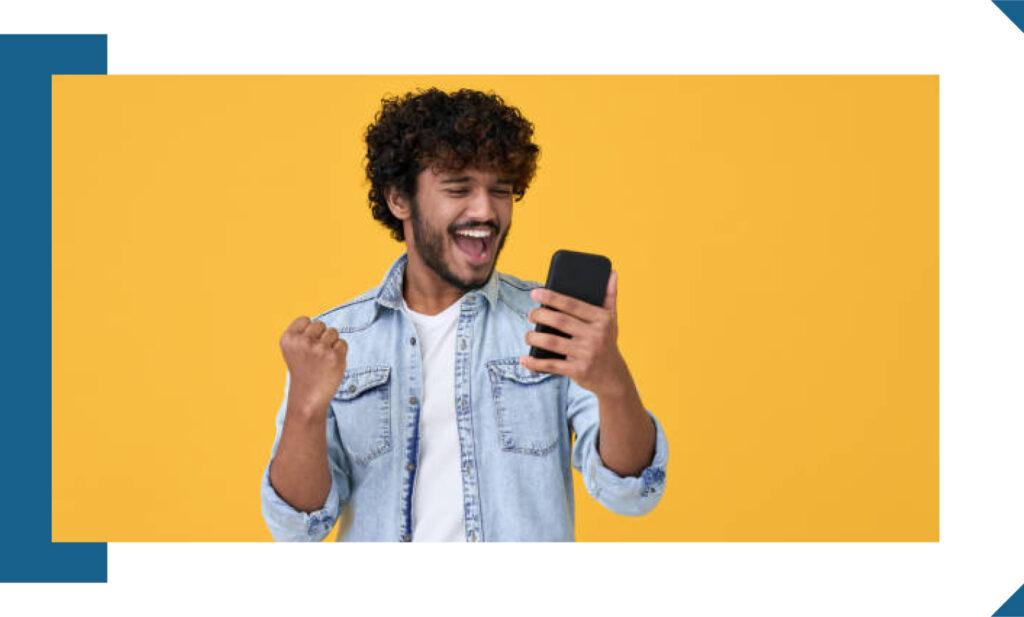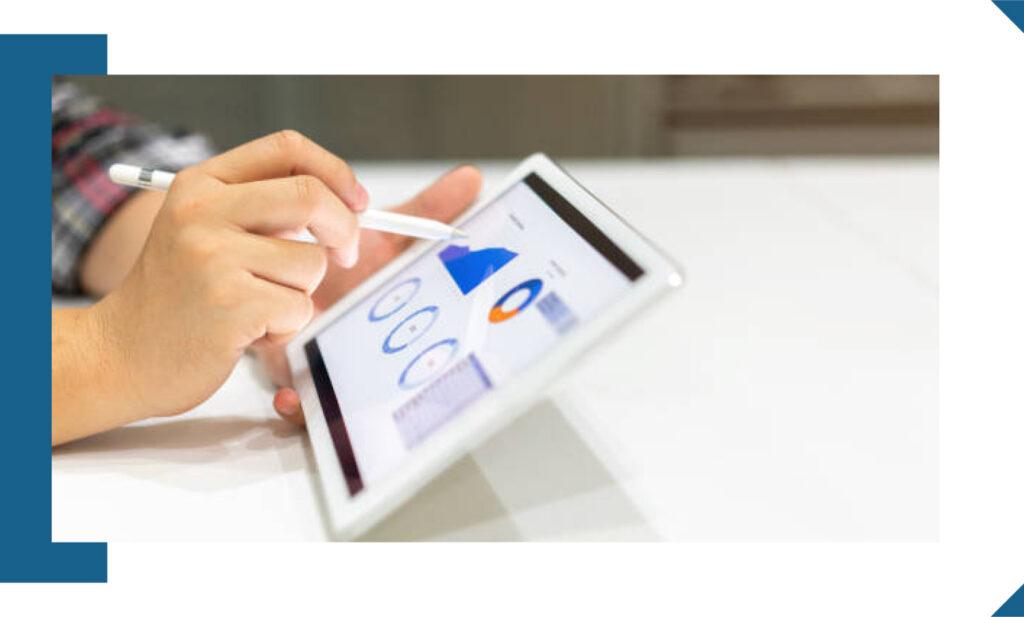 4. Measurability
With online virality, there is always the potential to go blockbuster, and your brand will never look back.
There is no way to tell how many have read newspaper ads, as this does not happen with digital marketing. It produces accurate and verifiable metrics, and at all times, you know what works and what does not. Garnering an enviable level of tracking ensures the proper allocation of marketing dollars.
Also, applying to 'work-from-home' (WFH) online money-making opportunities, digital navigators from different niches are growing eager to learn crucial cyber marketing skills to see their WFH business models gradually meet profitable outcomes.
Vital to the success of any online business venture, watching the video below on how to harness your skills in digital marketing via SeekaHost University will gain you newfound first-hand knowledge about online marketing and how it works brought to you by ClickDo experts:
What Digital Marketing Services Do We Offer?
In short of everything, once you hand us your campaign, there is no need to employ another agency, freelancer, or consultant for anything at all.
We pick up the ball and start running with you standing back, waiting for the goal.
Sounds promising?
Allow us to explain a bit more. After all, a little bit of convincing never hurts. Our Digital Marketing Services include,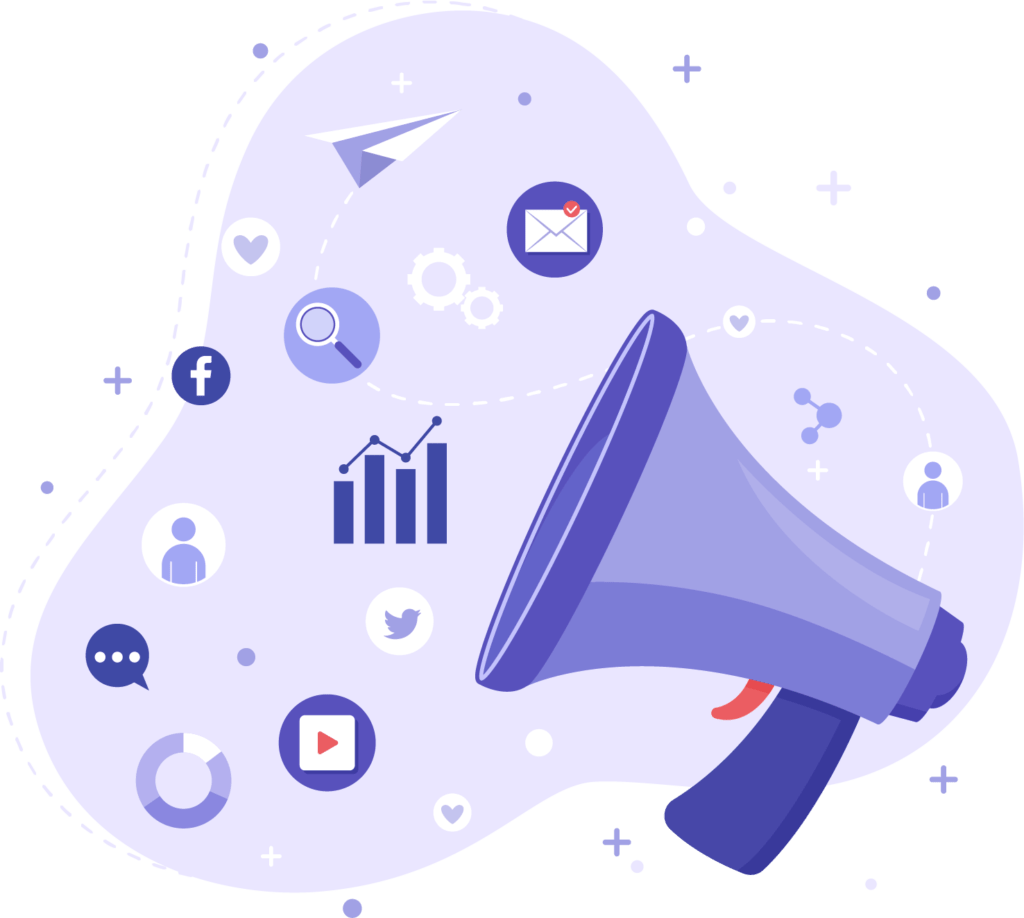 1. SEO
This is where all digital marketing begins.
Search engine optimization, or SEO, allows you to understand how consumers search for and find information about your brand and your online competitors.
With 2021 seeing an SEO investment of 69% amongst marketers, incorporating fine-tuned SEO strategies in your digital marketing efforts can increase your website's visibility and rankings.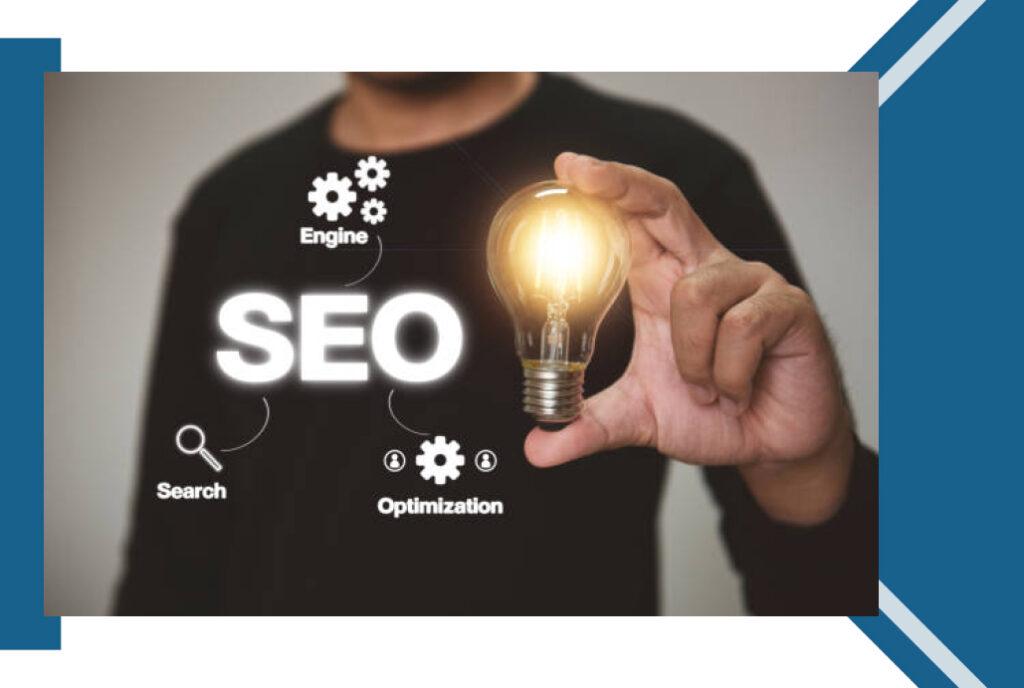 The supporting research data below presents how the practice is effective in increasing website traffic, boosting conversions, and so much more:
 According to a 2021 Statista report, 3.5% of eCommerce site visits via mobile converted into purchases compared to 3.9% on desktop.
 According to Hubspot's 2021 State of Marketing Report, 71% of marketers say using strategic keywords was their #1 SEO strategy.
 Google uses 810 unique search engine results page (SERP) features, of which 161 are on more than 0.2% of keywords (seoClarity, 2020).
 Varying widely by industry, the average click-through rate (CTR) from image results on Google is 0.21% (seoClarity, 2020).
 In marketing, the website is the number 2 channel used behind social media (HubSpot State of Marketing Report, 2021).
 With 69% of shoppers choosing to shop via their mobile devices, 30% of them browse on their desktops, according to research data from a 2021 Kibo report.
 A 2021 Unbounce report found that the 6.0% median conversion rate for social media visitors came from social media and is twice that of paid traffic (3.0%).
 With a 15% conversion rate, email collection forms were the most successful at converting viewers in 2020 (HubSpot State of Marketing Report, 2021).
 With a conversion rate of 12.7%, events placed at the beginning of videos perform the best (HubSpot State of Marketing Report, 2021).
 According to a ten-point plan for a green industrial revolution used as research data from a 2021 Net0 report, the UK government has promised more investment into the UK's eco-friendly Net Zero tech companies.
Adapting SEO techniques to your digital marketing strategy can be the quickest way to earn money.
First-timers with success-driven SEO copywriting skills looking to digitally dip their toes in the online ocean of infinite possibilities generally start their SEO journey by setting up a profile on freelance job sites. Adopting this digital marketing approach helps establish a portfolio you can present on your own business website, where more people can eventually find you once your business website ranks on search engines.
Your website needs to rank high in search results to achieve digital marketing success, and we make sure it happens as fast as possible with experts in SEO copywriting and PR like Manuela Willbold.
No website? No stress! We shall build that for you.
Interested in SEO and embarking on a similar career path?
2. PPC
PPC or Pay-Per-Click is a form of digital marketing where you only pay if your link gets clicked, resulting in zero wastage by assuring you're only paying for traffic to your site.
If you've ever considered creating a blog with ClickDo, now would be a rewarding time to pull the trigger!
Used by many money-making bloggers, ClickDo's PPC campaign service, led by Dinesh Kumar VM, can earn you cash from ads featured on your blog, paying you every time a visitor clicks on them. You can use Google AdSense – the most popular monetization method used by bloggers – for placing ads on your blog.
As the number one PPC consultant in the UK for search engine marketing with Google AdWords, our team of experts at ClickDo, including Connor Sanders from the video below, can help transform your thriving online UK business into a lead-generation magnet: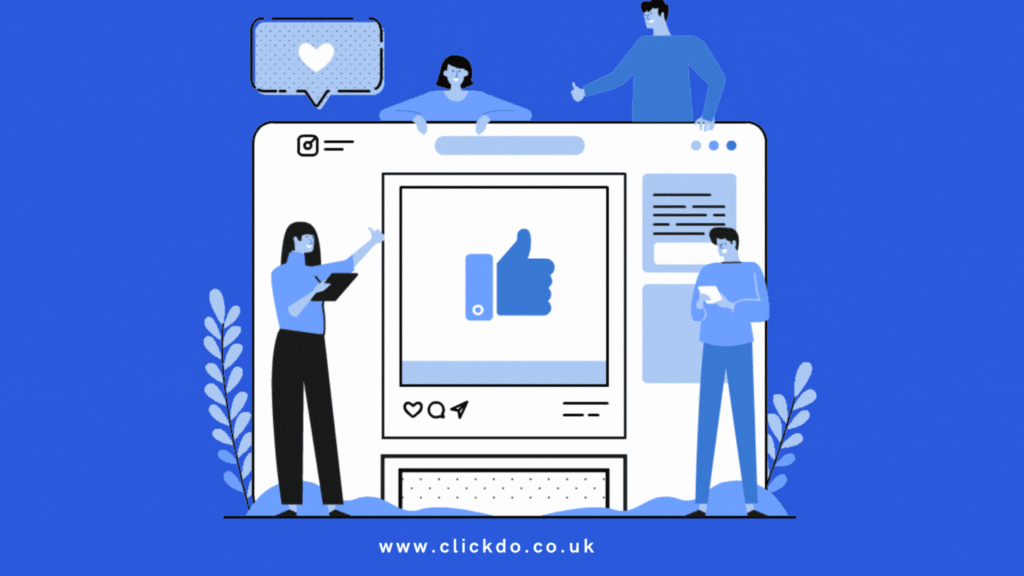 Targeting is a crucial factor in online advertising. In understanding how patience can be a virtual virtue, you must first amass the required traffic and number of visitors to your blog to attract high click counts on your displayed adverts.
3. Online Media Placements
Fine-tuned to simulate building a prominent online presence for your business, creating online media placements will forge lasting relationships with relevant and authoritative websites, taking your professional network of varying online content to soaring heights.
Offering web consultation services for business and entrepreneur online media placement, SeekaHost can help you develop an effective strategy to place you and your business in renowned media publications to add credibility and build trust for your business brand.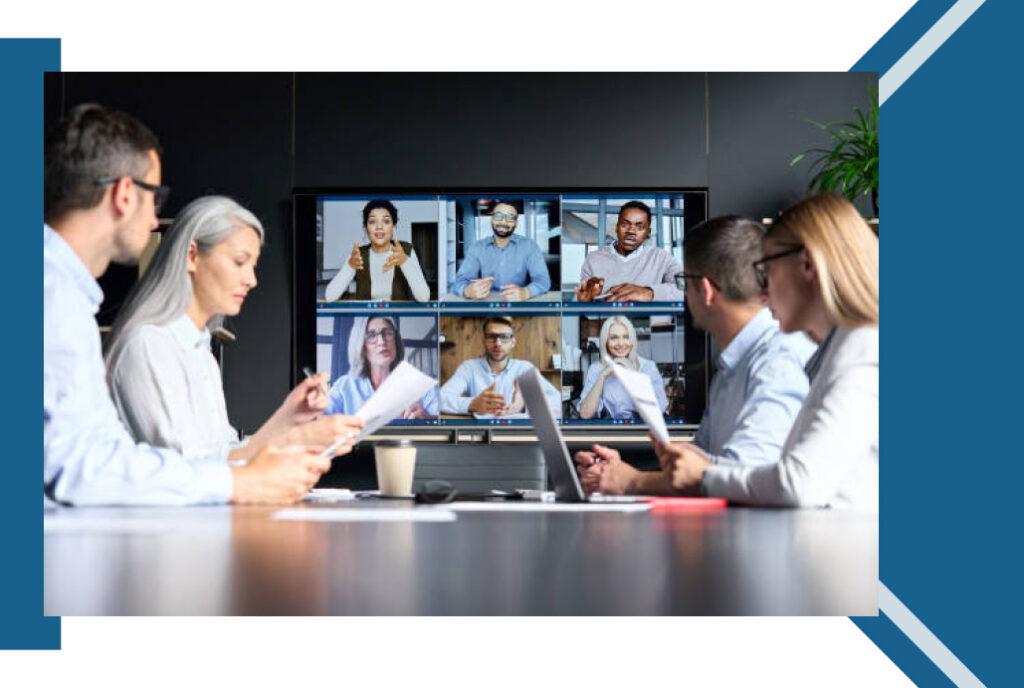 4. Social Media Management
From posting captivating images of your products to exclusive behind-the-scenes video snippets, social media is the way to make your customers feel that they are a part of your business.
The rapid expansion of social media has created massive demand amongst businesses, which are increasingly interested in outsourcing certain services to help increase their exposure and boost their marketability potential.
We consult businesses on their social media marketing needs and requirements to improve SEO and branding.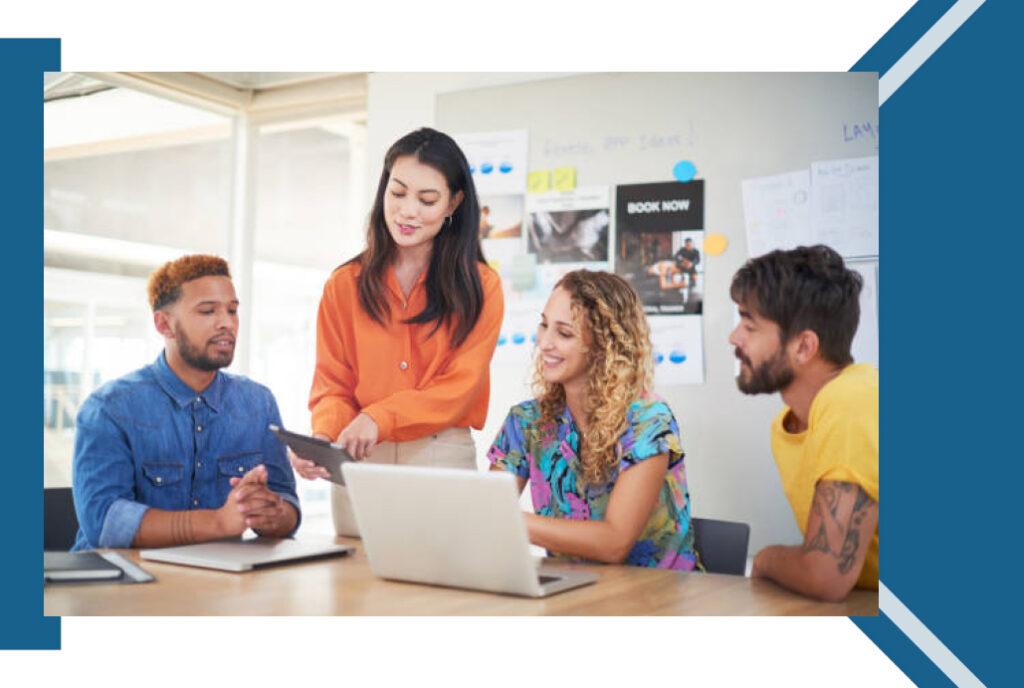 With daily global users logging on to social media expected to reach almost 3.43 billion in 2023, understanding how to market on various social platforms has become integral to the success of every business.
Demonstrating how marketers today are effectively expanding their reach, boosting brand awareness, and promoting their products and services through these platforms, the statistics presented below should be your benchmark for social media marketing success:
 Facebook, Instagram, and Twitter are the most common social media platforms used by marketers, with Facebook being the primary content distribution channel for marketers today (HubSpot State of Marketing Report, 2021).
 According to recent research findings from Rivaliq's social media industry benchmark report, ​​media brands dominated the conversation on social in 2022, especially on Facebook and Twitter.
 Users spend roughly 30 minutes daily on Instagram, according to Insider Intelligence insights provided by eMarketer experts.
 Research data compiled by Hootsuite for 2022 found that people globally spend an average of 2 hours and 27 minutes daily on social media.
 In a September 2022 report issued by SEMrush highlighting trends across the most popular websites by traffic, Google takes the top title as the most visited website in the world in September 2022, attracting nearly 87.6 billion monthly visits. Receiving 69.1 billion monthly visits in the same period, YouTube nabs the second-place spot, followed by Facebook coming in third by generating nearly 12.1 billion monthly visits.
 According to research findings from the Content Marketing Institute in 2021, LinkedIn was the most used organic social media platform by B2B content marketers (93%), saying it produced the best results.
 Since early 2020, LinkedIn live streams have more than doubled, increasing by 158% (LinkedIn).
 A 2021 study on social media use by Pew Research Center found that 70% of social media users log onto their accounts at least once a day, with 49% admitting to checking their socials multiple times daily.
By building a successful social media management business online, you can charge a monthly fee for each client to help manage their social media.
An added benefit is the limitless extent of page growth, which ultimately provides you with opportunities to generate sponsored posts as marketing material designed to drive more traffic to your page and its content.
In an online sea saturated with endlessly ongoing information-sharing, valuing your social media as a marketing tool for success is essential. All your accounts on Facebook, Instagram, and Snapchat would need to be updated frequently – a task we'd be happy to help you execute! We readily inspire our ClickDo clients to provide us with media such as images or videos we can post for them.
5. Email Marketing
Email marketing digitally spreads the word about various target-specific services and interest points, including upcoming sales, a new launch, a special offer, or anything related to your business.
Whether creating brand awareness, building loyalty, or maintaining long-term trust, email marketing remains one of the most important ways for your business to connect with customers and build lasting relationships.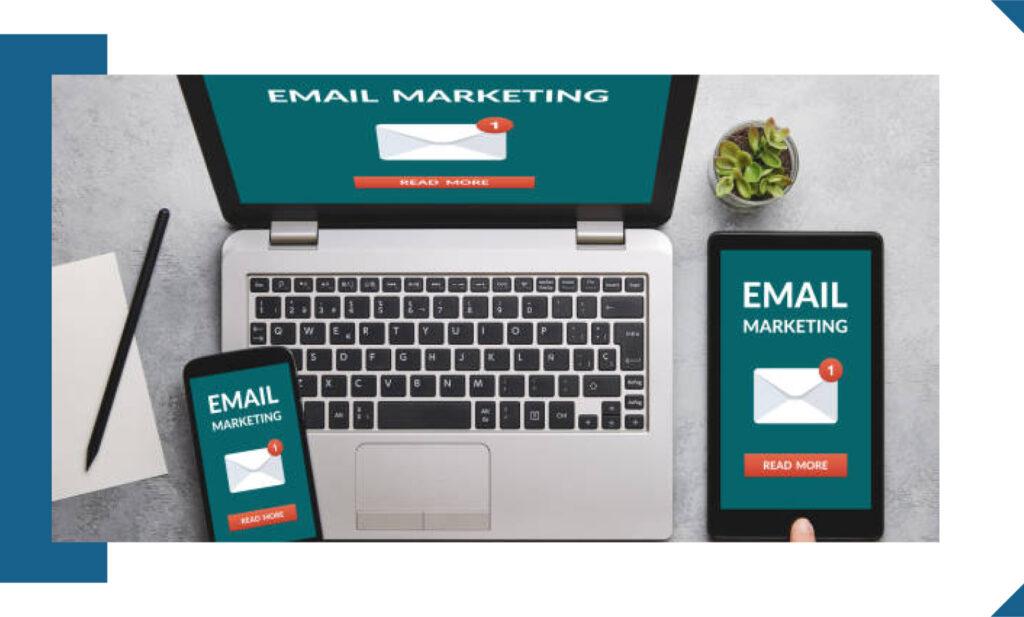 With the number of global email users set to grow to 4.6 billion users in 2025, some of the email marketing research findings below present statistical exemplars of the ways businesses are using email to maximize their ROI and connect with consumers:
1. According to AWeber's 2020 report, 65% of small businesses average open rates between 11% and 50%, while 54% send emails at least once a week.
2. Revealing email marketing benchmarks for 2022, GetResponse cites a 2.02% average industry email click-through rate of 2.02%, while ​​the average email click-to-open rate is 9.94%.
3. With emails sent on weekdays tending to perform the best, 2022 email marketing benchmark data by Campaign Monitor found Monday to be the best day to send marketing emails, with the highest email open rates (22.0%), followed by Tuesday, which has the highest click-through rates (2.4%).
Due to affordability and the potential for meeting excellent returns, sending emails remains the best way to get new leads and engage old customers, and seeking counsel from the ClickDo team will ensure that your mail is delivered, read, and remembered.
With our email marketing services covering the entire spectrum, click here to access more details about our client offerings.
What Online Publishing Services Do We Offer in the Digital PR Arena?
Can Digital Marketing Guarantee Sales?
Are you feeling lost in the deafening lingo that buzzes you each time you try to employ someone for digital marketing?
No cause to worry any further.
There is no use in making exaggerated claims.
We can't guarantee sales because we do not make the product. You do.
All that we promise is being able to drive a whole lot of new leads your way through different marketing tactics and methods, which can lead to more sales.
A lot of agencies would guarantee sales. But we are not like the lot. We have carved out our niche by being able to deliver what we have signed up for.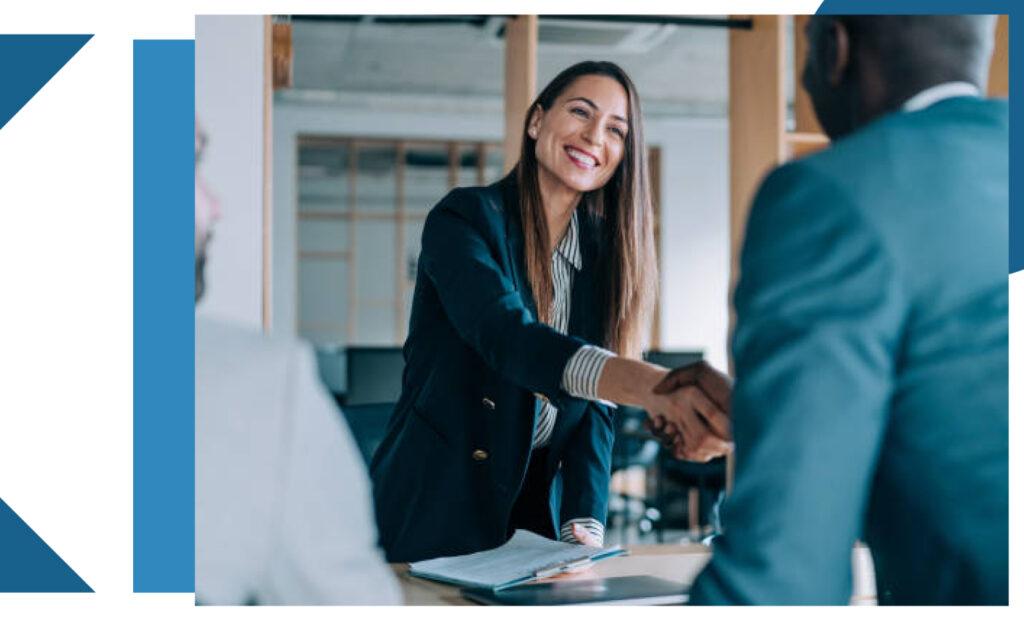 Marketing is largely a matter of shaping perception and branding. It is our task to know your product and know your customer. The digital marketing strategy merely builds a bridge between the two.
Our acumen lies in finding a new way forward. There is one thing about digital marketing. It never gets boring since we never run out of fresh ideas.
We help with feedback. Maybe we don't know much about what you sell. But a fresh set of eyes can do wonders for your brand.
We shall be honest critics and ensure that what you sell and what we promise to match each other. If that is not alchemy for more sales, nothing else will be.
How do we work?
We understand from you exactly what you require – is it more leads, more site visits, better brand recognition, or a blend of the above?
If in the past, you have indulged in digital marketing, we go over the KPIs and determine what worked.
Based on the research, we draw up a plan to guide us through several months of incremental marketing efforts.
Our team delves into Google Analytics, researches keywords, and writes top-notch content that carries your brand messaging forward.
There is constant assessment in real-time. We send you a detailed report about the activities and their impact.
Throughout the process, we stay in touch with you or your marketing team and fine-tune the effort. Good teamwork always wins.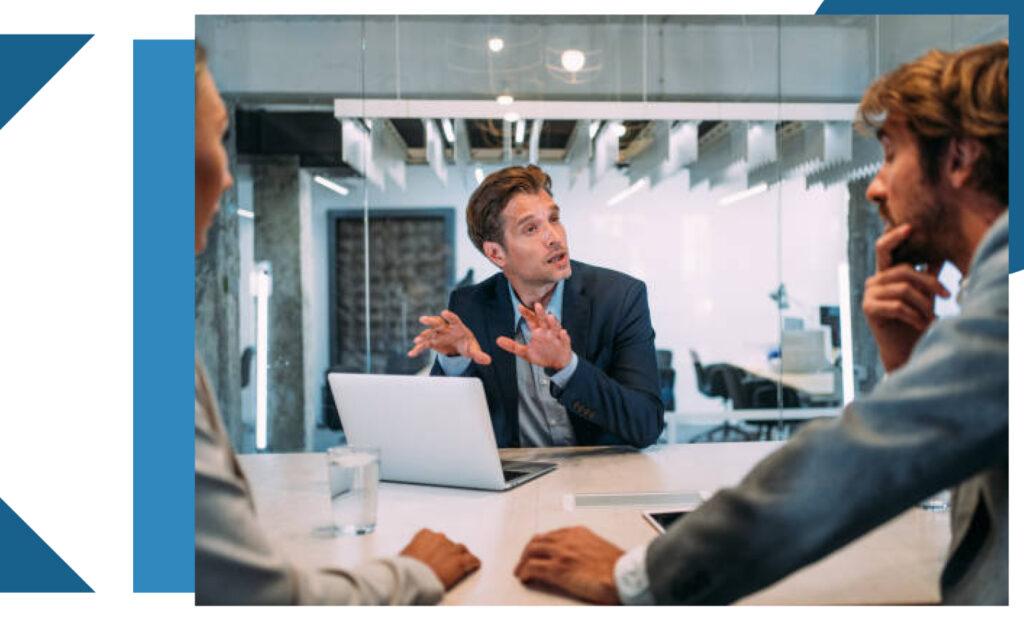 Try Us Out
We have emerged as a leading digital marketing agency because of our ability to provide customized solutions.
Together let's work hard and work smart to evolve. Give us a call today.