How can local business owners in the UK thrive when Google hits hard?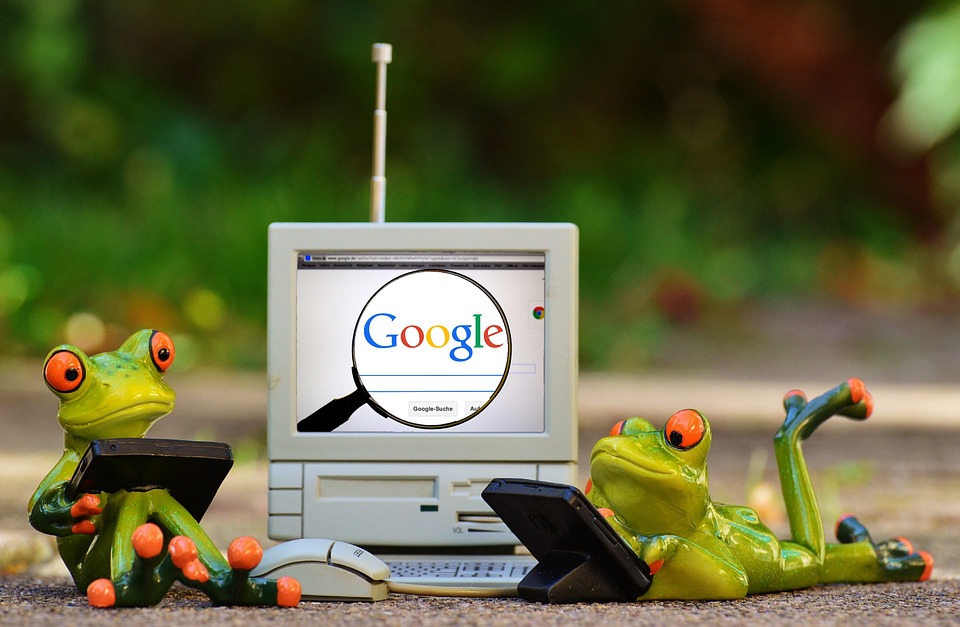 Most of the local business owners in the UK are dependent on Google! And that's a good thing for us because we can help them get ranked and bank…
In this article, I want to share with you how to build sustainable businesses and be ready to thrive in the challenging economic condition. Just imagine (or remember) Google's algorithm update hit on your website and it dropped dramatically in ranks…What can you do? Can you get back to the same volume of leads that you used to get?
Since the last August 1st, 2018 update more and more business owners started to worry. Some decided to part ways with us and even hesitated continuing to run their business.  However, if you read this article where I cover the comeback story of the cleaning company you can see there is hope and you should never give up on your SEO game!
What can you do to thrive when Google hits hard?
You should have built your business ready for that. If you were playing with Google AdWords or had a budget ready you were more likely to get a ton of leads from Google.
I sometimes feel that updates come to shake you and see how you react as a business owner.
The person who is strong and ready to increase their spending during such times will win.
I've seen this rubbish removal company, Clearabee, recovering really well moving back to the top, which surprised us all in the SEO industry. They were utilizing Google AdWords at all times during 2016 and 2017, which must have given them the boost as one of our clients, Quick Wasters, outranked them back in 2015 for every single keyword in the rubbish removal niche. You can read the case study here.
So, if you are a local business owner in the UK, that's a great recovery success story for you. You should try to find and meet the owners of Clearabee and get some ideas.
Right now, as I'm writing this article, I feel them having a Wikipedia page created was a major key contributor to ranking #1 for every keyword in the rubbish removal niche. So if you are one of the local business owners in the UK, seriously consider that. And if you wish to learn local SEO for yourself or train some of your staff about the local SEO game, get our local SEO blueprint today! It will save you a ton of money as instead of hiring SEO services you and your team will know how local SEO works and apply it.
If you have a good understanding of SEO, you can get our local SEO secrets
Now let's look at the best ways to overcoming Google ranking fluctuations and losses in business leads!
Be ready to run Google AdWords (ideally you should be doing it simultaneously while doing organic SEO)!
Have other income streams built while things are going great. Never rely on one income stream only – you must evaluate your business within the market and do whatever you can to stay in the game and remain profitable. Investing in other or more businesses during successful periods is key as when the business doesn't perform well you'll have the other businesses as back-up options. I started SeekaHost UK, a web hosting company, to have a nice income stream from the web every day. So think about it. Read the book 24 Assets by Daniel Priestley.
Start a blog and get your partners to follow suit. Because a blog will help you reach your true 1000+ fans and customers, no matter what industry you operate in. Write stories daily about your business or hire authors to write them. This will enable your audience to understand your business better and to create a personal bond with it. Share how your company is performing and don't be afraid to be open and emotional about it too. Examples from our clients are writing about eco-friendly living and the benefits of your business as a rubbish removal company. As a modern furniture company, you would share latest innovations in your industry on your blog as well as on all the social media channels.
You must be the PR person for your business. See what I do as the CEO of ClickDo, I share, let people know what's happening. I built SeekaHost starting with my Facebook. My first 100 customers came from a Facebook group I built for fun and helping people.
Know the season for your business and when things are bad make sure you increase focusing on your creative work to build your business brand. The winter is a good time for you to build your brand.
Start a podcast as I've done here as this will bring you closer to your customers: https://soundcloud.com/clickdo
How can local business owners rank #1 on Google and bank again?
It's a long-term game and you must keep up with the content creation and marketing more than your competition.
If you are relying on Google, it's time to think if your business can get customers from other channels like Facebook and Instagram! For some like dentists and modern furniture niches, you can and we've got tons of leads for these niches from Facebook.
Go big on your media and become a PR powerhouse. That's the way your trigger Google and all the people in the UK to know your business.
And finally, if you are serious about how to win the local business game with SEO, I advise you get our local SEO blueprint and if you are starting out to understand SEO and how it can help your business, start here.