Learn how to make money online in the UK (2021 Ultimate Guide)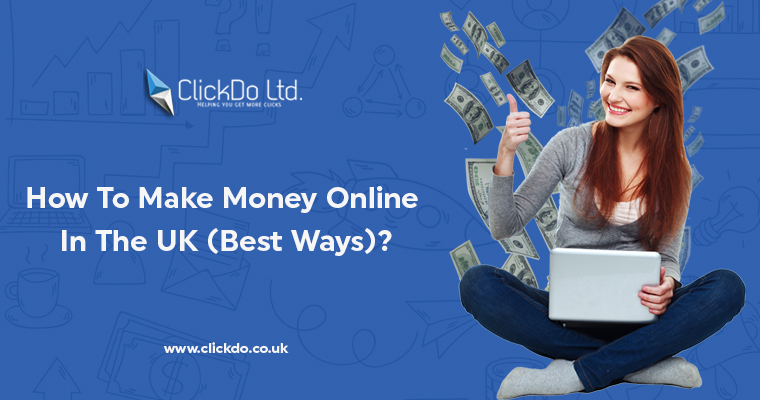 Everyone wants to learn how to make money online fast and easily in the UK and with increasingly more remote working jobs out there, it has never been more achievable to do so.
Fernando Raymond started ClickDo Ltd. with his inspirations to earn online working from home,  while traveling as a digital nomad and doing what he enjoys as a digital entrepreneur managing two online businesses.
When he started his FernandoBiz Blog, he figured out there are various ways to earn through the internet from his own websites and blogs. He was fascinated to see how people earn while working remotely from a laptop, living location independently, traveling to new places while making serious money as an online freelancer or internet entrepreneur.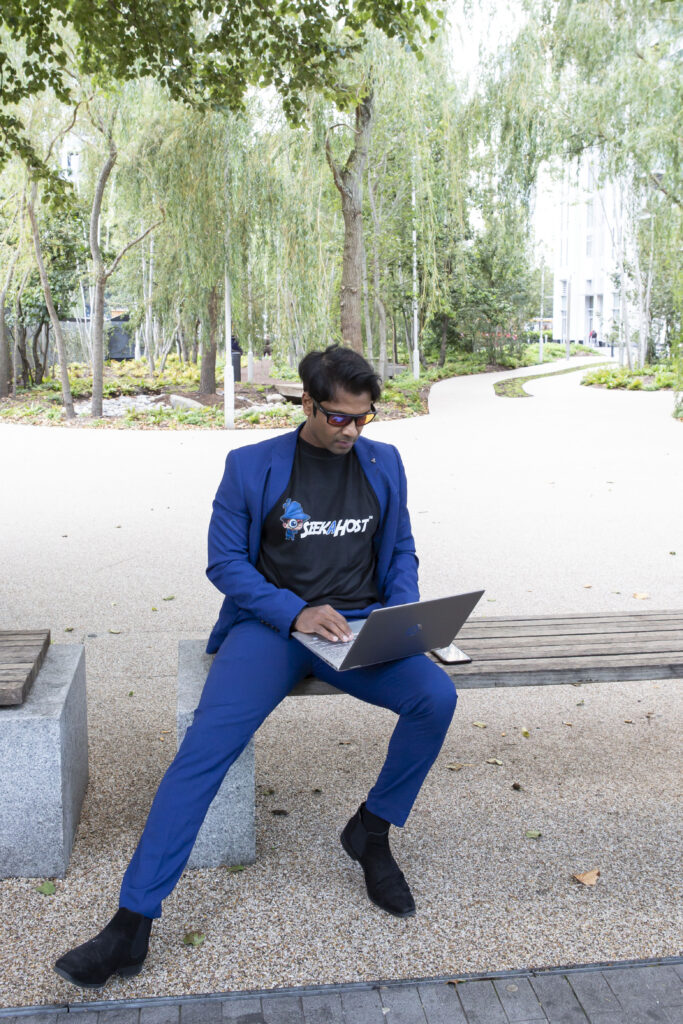 What are the best ways to earn online in 2021?
This is the most practical guide with tried and tested money making methods on the internet, explaining the importance of digital skill acquisition and how you can make a living doing what you enjoy online. So take some notes, refer to this guid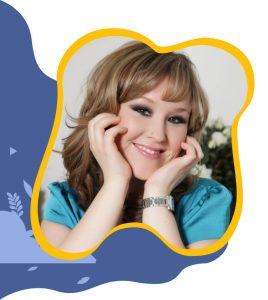 e back as we keep adding new tips and proven strategies to earn working online or even from living anywhere in the world.
This is a detailed guide and all the ways mentioned have worked for years in the digital world. However, the top 5 legitimate ways to earn a living online are what we advise for beginners to start first as they are sustainable and proven to help people create passive income streams from the internet. Lastly we mention a hundred more ways to quickly get started and cash in from websites and they are very established ways people have been using for a decade now.
Why now is the best time to Start Earning Online?
With an estimated 4.8 million freelancers in the UK and  57 million freelancers in the US according to Upwork in 2019, it is obvious that the digital nomad lifestyle revolution has arrived and a growing number of workers earn their income online in different ways that the digital economy offers.
But many of the work from home jobs and online business ideas may not be ideal to build a money generating enterprise for the long run. That is why in this article, I will show you the best ways you can get started to earn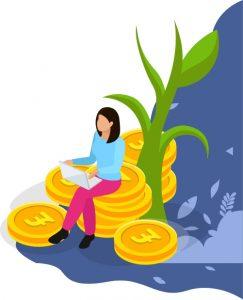 money on the internet. Those are authentic and trustworthy online income channels that work for Fernando and myself. Make sure you read this and become part of the online community with whatever home business idea or suggestion you think will work for you. We have also created many guides, courses and Facebook groups where we help people in the UK with kick-starting their online career being able to earn working from home. You can find our extensive Make Money Online Kindle Book on Amazon. Here we delve deeply into fast & easy money generating ways online and sustainable money making methods & strategies that are built for the future. The goal is to enable readers to see how different online jobs and online businesses can be utilized and combined to build a walletproof and futureproof online presence that delivers good returns.
So how can you earn money online in the UK?
When you search for "making money online/from home/on the side" on Google you're hit with a flood of suggestions and options. The online market continues to grow as the Office for National Statistics in the UK shows: "The largest growth has been in businesses with 1,000 or more employees, where website sales grew from £60 billion in 2009 to £128 billion in 2016."
There is a clear change in our behaviours affected by modern IT  and IoT solutions – we use our smartphones, tablets, and computers mainly nowadays to acquire products, services, and information. From being hunters and gatherers in the real world we have moved to satisfy our needs and interests online.
The Digital Economy offers Money Generating Opportunities to Beginners, Students, Unemployed, Pensioners and Successful Individuals
Arising from this development are plentiful opportunities to make a living in the online world: whether you're looking to start a full-time career in the digital economy or you're a student looking for a future online career path; whether you're already established in your field and want to branch out or you're interested in earning some extra cash part-time through a side hustle – there's something for everyone out there.
Feel free to check out more guides for students to start earning online:
Best Ways Students Can Earn Online With Writing
How to Make Money Online in India for Students
How to Make Money Online in Nigeria as a Student
Or learn how many students and beginners around the world earn money from blogging:
Top Student Finance Blogs in the UK 
20 Ways on how to Make Money With Blogging for Beginners
However, not all that glitters is gold! That's why we at ClickDo Ltd. have done all the hard work for you and analysed, compared and researched the top 5 sustainable ways to earn money online, working from wherever you are or want to be, as long as you have an internet connection and some form of computer. Ready, set, go!
#1 Creating Digital Content, a Digital Product or a Digital Service to Sell Online
Everyone has a skill, talent or some sort of wisdom and expertise they can share. Whether it's writing about your own journey or experiences or giving people knowledge and skills about something you're good at – to put it out there online is a great way to start. You can do this in many formats through various online channels.
Ways of Creating Digital Content, Products or Services to sell
Write articles, content and blogs: The easiest way to start out is to write articles for established companies or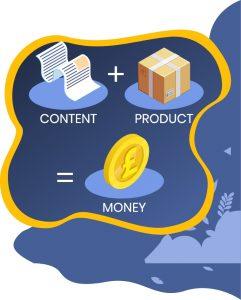 blogs, which is what Manuela, a full-time teacher, is now doing for ClickDo during her free time as a side hustle to earn additional money to add to her savings. You can initially get small pay-outs per article, which can be increased with your growing authority in the market/field of your expertise. Or you can become part of a whole website building project, where you provide written content for each page for an enterprise or blog.
See how others make a lot of money online with content writing and blogging on Smartblogger's useful blog. If you want to focus on freelance writing you can use platforms like Fiverr or Upwork and other freelance websites to see the demand. However, building your own blog can lead to more opportunities in the future as you can see by looking at how Fernando, the CEO of ClickDo Ltd., made blogging more scalable.
If you decide to join the blog club, you could potentially make some serious money with it, if you manage to monetize it. Now, there are different ways of doing so and it will also depend on the nature of your blog, e.g. whether it's a lifestyle blog or DIY blog etc. However, there are some generic models for monetization such as
Create Online Products like eBooks, Online Courses, Online Workshops, Webinars or Online Consultations to sell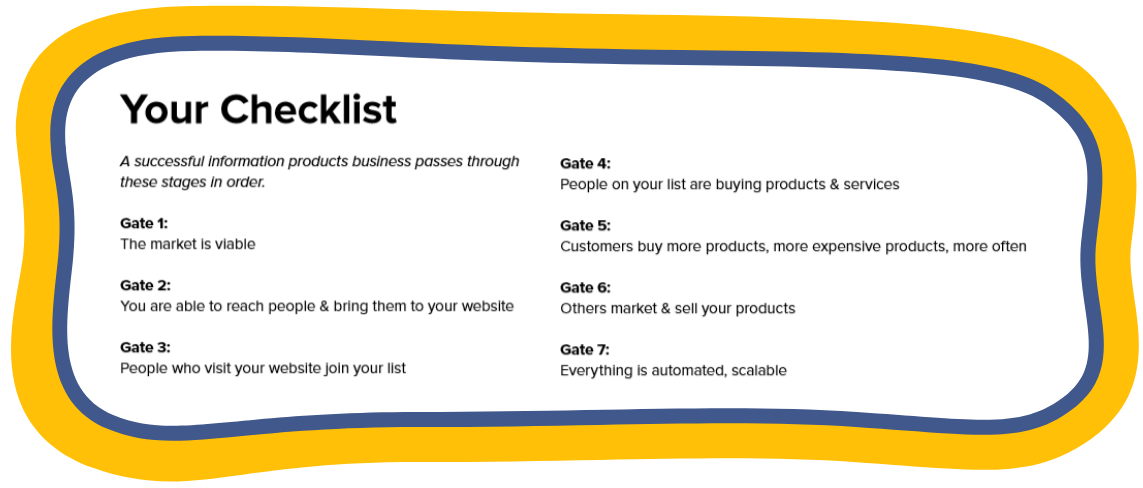 Create online products like eBooks, tutorials, courses or sell products online in connection with your website or blog: Using your content to build your own blog can eventually lead to creating your own eBooks or whole range of online courses. If people love what you're writing about and want to learn more about it, you can create valuable information products for them to buy. We at ClickDo follow a similar path building online products to sell to our readers.
Publishing eBooks: Fernando and I have already published and sold some eBooks on Amazon (publish and list your book for £1.49 – £6.99 and you can earn up to 70% of the sale). You can learn more about publishing eBooks in this guide:
Steps to Self-Publish eBooks and Earn Online
Amazon's Kindle platform has made it easy to publish your book at near-zero cost. From horror to how-to guides and everything else under the sun – if you know a subject matter, and have a good story to tell,  which could even be your own business story, you can write and self-publish an eBook and monetize it. Linking your eBooks to your expertise and online presence makes sense as people can find you and your brand in various ways and on different online platforms.
eBooks can earn you rich dividends if they top bestseller lists. But that's easier said than done, because if you really want to act as your own publisher, then you'll need to possess the abilities of an editor, author, marketer, publicist in one. While self-publishing is increasingly popular nowadays, with over a million self-published books in 2018 in the United States alone according to research, coupled with the fact that you can now sell your eBooks on online marketplaces where millions of people may come across your eBook, it may take you time to do so.
It is still worth pursuing because most traditional publishers may not take you on for various reasons and eBooks have a far lower barrier to purchase than printed books, both in terms of price and the time lapse between conceptualization, creation and consumption.
Creating Online Courses: Manuela has published her first online course about SEO-friendly content writing on the popular online learning platform Udemy. Here you can set the price from $9.99, but you only receive a share of 50% for every sale. The more popular your course becomes, the more you can charge. If you want to publish your online course on an E-learning platform that offers a better return, you should check our fantastic SeekaHost University out!
It's fairly easy to do as you set up your instructor profile and are guided through setting up your course, uploading your video tutorials and your curriculum, plus any additional learning materials. However, make sure you read the guidelines before even starting with recording your course as you need to fulfil certain technical requirements. And to make your video tutorials look professional it's advisable to hire a video editor.
Once your course is up and running, you can market it by reducing the price and you should try and ask many students to review it, so that you're more likely to get more students in the future.
To promote yourself and your courses further, you could set up a website and share your own expertise, like SEO gurus Neil Patel or Fernando Raymond do. People will have to identify you as an expert in your subject matter and you need to carve out a niche for yourself as the e-learning marketplace is becoming very competitive. You can find more information on how to build an outstanding personal website here:
Steps To Build A Website From Scratch – Create A Successful Web Presence
YouTube is another passive income source by "receiving a percentage of the advertising revenue collected per 1,000 views" according to savethestudent. If your videos are very popular, you can become a YouTube star with your own YouTube channel such as Zoella, who posts beauty and makeup reviews and tutorials, which have made her one of Britain's most famous influencers, also selling her own beauty products.
Gaming is another big money generator!
For Minecraft fanatics for example there are many ways to cash in on their gaming passion and skill. You can't earn money directly from the main Minecraft gaming website. Instead, you need to have a Minecraft game server where ideally, you'd invest a good amount of time and effort to maintain and construct the server and build a dedicated community by inviting players. Beginners can buy a Minecraft server from a reliable hosting provider like SeekaHost where you can read more about this in the SeekaHost Minecraft Server Guide. Try these money-generating avenues once your Minecraft server is up and running:
Earn by streaming your Minecraft experience on YouTube: Build a YouTube channel and add a variety of content related to your gaming like expert tips, behind the scenes, etc. You can earn a decent income through the YouTube monetization scheme.
Charge players for accessing your server: The charges should be based on the overall experience and use. You can charge a decent amount for an awesome world with great visual impact, expansions, mods and more. If users like your Minecraft world, you can charge membership fees, where you could offer different packages depending on the play duration, features etc.
Create a "task-based" virtual currency program for players: Set up your Minecraft server so that players need a virtual currency to play games. You can allocate a specific amount of virtual currency based on the tasks they complete. These tasks could be linked to your business affiliates and advertisers, encouraging players to download their application, watching their latest ad, liking their social media page, subscribing to their email list or participating in a market survey.
There are more advanced ways to earn with Minecraft, which you can find out about in the SeekaHost Make Money With Minecraft Guide.
How to Sell Products online – Best Ways to Earn 
You could sell anything on platforms like eBay, Amazon, Etsy or Shopify and obviously also via your own e-commerce website:
Sell used goods: From a rare vinyl to N-95 masks, it is all lapped up. Choose your niche and jump in. Logistics is easy with most websites providing their own delivery system and paying you by card or PayPal but be aware that they charge fees on your sales. If you're good at spotting rare objects and picking them up at a discount from auctions, car boot sales or through contacts then you can resell them at a higher asking price with a compelling reason. The other option is to collect unique used items and restore them to make them worthy treasures again. The flea markets or online sites like Craigslist are good places to scout for used jewellery, old art pieces, furniture and other items you could flip and toss. Once you've done your magic, you can resell the items at a profit. Upcycling and decluttering are trending as people look for more sustainable ways to live a greener lifestyle. Why not profit from something that the whole planet benefits from?
Sell your own creations: On Etsy you can sell your own, handmade art pieces such as jewellery, paintings and much more. If you are gifted artistically, whether you paint, make crafts or build creations using different materials, Etsy is one of the prime marketplaces you can post your pieces. Here people from all over the world can see your work and buy whatever looks pleasing to their eye.
Sell photos/images: You can also sell images on stock photo sites like iStockphoto and Shutterstock. So how do you make money here? Once you sell people your pictures, they then send you royalties each time a third-party licenses your photos. Bloggers, travel companies, food companies, marketing corporations are only a few of the long list of people who would be more than interested in buying your photos, but you should be aware that to earn a significant income here you will have to upload hundreds to thousands of photos as the royalties you receive are just a few pennies for each photo.
Secret Expert Tip: sell domains, websites, apps and much more online!
Most people only think of material goods and services to be traded online. However, we live in a virtual world where you can buy and sell virtual goods like domains or websites.
You will have to understand how domains, web hosting and websites work, which you can learn in the SeekaHost Expired Domains Buying Guide.  Once you understand how the system works and where you can find expired domains and trade them, you can get started. It's a bit like stock trading where you speculate about the value of a domain and whether it will be in high demand and someone will pay big bucks for it. Investing in expired domains is comparable to investing in real estate because there's an equally high demand for solid online properties.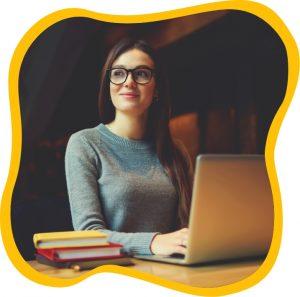 The buyer can build powerful websites using strong domains and sell or rent the websites for SEO services providers or business owners who want to rank their websites high on search engines and generate leads. However, domains may also lose their value if they lose their backlinks and authority. Find out more in the SeekaHost Invest in Expired Domains Guide.
Alternatively, you can just buy and sell the domain without a website. For this, you will have to research which domain names may be valuable and desired. Research domain names ending in Insurance, Travel or starting with a city name like New York or London.  There really is no limit to the types, names or addresses to look at like .net or .com addresses that have been registered.  You can find instances where someone registered .co, .org, or some other URL and you'll just have to find the combination that hasn't been snapped up yet. Check out the Flippa platform where you can buy and sell domains, websites, apps and much more. They provide a valuation tool and a broker you can use to support you. Learning the ropes can be very rewarding and we cover how to build a domaining business in our Make Money Online Kindle Book.
YouTube is another passive income source by "receiving a percentage of the advertising revenue collected per 1,000 views" according to savethestudent. However, if your videos are very popular, you can become a YouTube star with your own YouTube channel, posting beauty and makeup reviews and tutorials for example, which can lead to selling your own beauty products.
Once you have a significant following you can turn your blog into a money making machine through ecommerce opportunities like this. Read this guide to understand the potential of monetizing your online presence:
Become a freelancer:As already mentioned, freelancing to offer your products or services on platforms like Fiverr or Upwork is a way of making extra cash. This could range from selling photos or graphic designs to offering services like translations, editing, entertaining – you name it. Many businesses in the UK need support with creating and maintaining their web presence. As a freelance writer or web designer, you could work for several clients and make a living. Read more about what freelance writing can do for your career and pocket on Problogger.
Now ask yourself: what is the way forward to create a passive, recurring income in the future? For offering your freelancing services you may have to pay a fee and to really scale the money you make from freelance work can be tough as you have to constantly produce something unless you manage to grow it and let others do the hard work while you're the manager.
If you're looking to invest less and less time while increasing your incoming online revenue (as more time allows you to create even more output), we wouldn't really suggest following some of the tips of the moneysavingexpert.com article by Martin Lewis, as well as savethestudent. Here's why: of course, there are quick ways of making cash like doing paid online surveys, reviewing or testing products/services, entering into contests, doing paid market research for companies or doing paid transcriptions.
But all these web activities don't establish a long-term solution, which will create a recurring income in the future. Or as R. L. Adams in the Entrepreneur points out: "the passive income will help you thrive".  You're not building anything here, you're just "wasting" your time helping others become better at what they're doing or being better known. Instead, use your precious time to improve and build your own skills while producing something that is scalable. This is why ClickDo Ltd. strongly encourage you to start your own blog by giving you all the information you need. Yes, it'll take time to set up and won't pay you money right away, but in the long run, it'll be something you can build on.
#2 Create your own website or blog and earn online
Build a website or blog: All you need to start is a laptop, an internet connection, and a vivid imagination. Blogging has been around for over twenty years now and produced several millionaires in the process. All that is required at the beginning is a simple website.  You could spend less than a week making a top-notch WordPress site with free themes.
There are numerous blogging platforms out there now, and it will take you at most a day to design a website and about 4 hours to create one using Wix or Weebly. If you use WordPress, you can find many useful tutorials, tips and guides on the SeekaHost WordPress website. Choose your niche carefully and do your research first. You'll need to have a clear vision of your blog before you start writing away from the design, the menu to the logo. If you need guidance then the SeekaHost University has the perfect blogging course, teaching you step by step to build your ideal blog.
Fernando did this on his online journey. He started out with his own blog first (fernandobiz.com), he then gained more skills in his chosen field of SEO and created his own website for his consultancy with the help of his web designer, Kasun, who used to work at Tesco and now works from home full-time.
The whole idea of learning how to start a personal blog and make money online blogging is to earn money in your own comfort zone. No hassle of working and reporting from 9 to 5, no deadline submissions and most of all flexible working hours. Not only individuals but more than 80% of businesses are incorporating the practice of blogging since it's an effective way to reach out to their audience and convey ideas and services in an entertaining manner. Master the art of blogging and make money blogging with the tips provided by the ClickDo blogger experts.
Check how Fernando Raymond attracts over a thousand visitors a month to his personal blog by checking out all his in-depth blogging tips and strategies by joining the members portal.
We have placed our trust in WordPress for the last 5 years and haven't been disappointed. Many bloggers consider it one of the best CMSs (content management systems) and you can read more about WordPress benefits here. Whether you have a technical background or not, WordPress will give you enough flexibility to build your blogging site in a quick and easy way.
By following our expert ways to make money from your blog there is no fixed limit to the money you'll be generating. Depending upon the quality and popularity of your blog you can earn a remarkable amount. Just see how Fernando earns over a thousand dollars per month through blogging in this article.
Once you've established your niche and function of your website, e.g. a comparison site, online magazine or company website offering services/products, you can find additional ways of monetizing this web presence. Look at Melissa Wells, Founder of The Green Goddess Life, for example. She has established an academy teaching women about healthy food and living, she runs retreats, published a book called 'The Goddess Revolution, Foo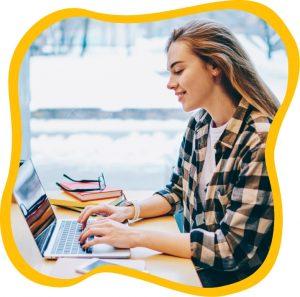 d and Body Freedom For Life' and works hard on her social online presence with 17,000 Green Goddess subscribers and almost 13,000 Instagram followers. Use your knowledge, skills, and experience to create something to build on.
Using your blog or website for advertisement can open another lucrative stream of passive income. Most ad networks pay on a pay-per-click (PPC) basis and some pay on a cost-per-thousand (CPM) ad views.
First, you need to have the required traffic and number of visitors to your blog to attract a greater number of clicks on your displayed adverts. Another important factor of successful online advertising is targeting: are your adverts relevant to your audience? It's all about fine-tuning and making sure you've done your research first.
Here's a brief overview of the major banner ad networks you could use:
Google AdSense: this clever and popular system works very well for many bloggers as it is easy to install (above the fold ad) and displays relevant ads to your audience automatically (highest bidders are displayed). For any click advertisers get from your blog, you receive a payment from Google from a minimum amount onwards. Note: you can only use it if the blog is in your name/you're the owner.
Media.net: works with other search engines like Yahoo! and Bing. Their ad units are driven by the context of your content and can be implemented on your site with just a short snippet of ad code. You can create your own ads or leave it to Media.net. Note: some people find this system more complex and they only pay you after a minimum amount.
BlogAds: great for bloggers who prefer to sell their ad space at their own prices and conditions. You can accept and reject advertisers so you're totally in control here. This is useful if you want to focus on very specific ads and you want to ensure that everything you display on your blog is in your hand.
Popads: Ideal for small publishers or bloggers only starting out, Pop Ads offers instant approval and there are no minimum traffic requirements. The minimum payout is 5$ compared to other networks which have a higher threshold.
Chitika: For bloggers or website owners with a good volume of search traffic as monetization occurs based on it. Chitika grants instant access and has no minimum traffic requirements.
Fernando grew his blog into an online freelance SEO consultancy business in the UK and he slowly built it with a web designer, which is affordable (check and compare different deals web designers offer or ask people for recommendations. ClickDo also offer bespoke web design services. The most important thing to consider is whether the website will create more passive income as this should be your main focus.
Now ask yourself: do I see myself creating a website? What do I need help with? Do I need funding? How much time will I have to invest? If you've already established a successful blog or online presence of some form, you could use the money you're making from it to invest in growing it.
Fernando grew his blog into a online freelance SEO consultancy business in the UK and he slowly built it with a web designer, which is affordable (check and compare different deals web designers offer or ask people for recommendations. ClickDo also offer bespoke web design services. The most important thing to consider is whether the website will create more passive income as this should be your main focus.
In Fernando's case, his consultancy services offered on his website brought in more clients, who pay a monthly recurring fee. With this ongoing contractual income, he was able to employ staff and add more services, which again create more revenue. Of course, this is only doable, if you're happy to become an entrepreneur and run your own business at some point. But the beauty of having your own website is that you're the boss and you design it the way it works best for you.
Read below articles to get more in depth tips about blogging for money:
#3 Learn SEO skills & help business owners virtually
Do SEO for yourself and others: Fernando is certain that the biggest contributor to you being abl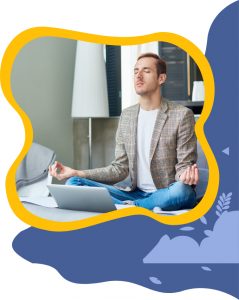 e to make money from home is learning about SEO. Search engine optimization, also known as SEO, is continuing to grow in importance as the famous search engine Google is taking over increasingly more aspects of our lives, no matter what we're searching for.
Fernando sees massive potential in this niche: "If you learn the SEO skills, it's a win-win situation – you can do SEO for your own business as well as for others. There's a massive demand out there, businesses need SEO desperately to stay on top of the game. Ranking on the first page of Google is vital". SEO for Growth see massive potential in this business and claim that "a good SEO agency in a typical metro area can bring in $20,000 to $100,000 per month and up as the business grows and as long term monthly retainers are secured."
As Fernando has taught himself how to do SEO, he is 100% sure that everyone can learn these skills and utilise them to make money online. For more information about SEO see ClickDo's informative SEO blog. On our ClickDo Academy you'll find various SEO courses, covering different aspects of SEO, from local SEO to SEO content writing, to give you all the knowledge you need in order to grow your own business or provide SEO services to others to generate an online income. So, if you have already successfully established a blog, vlog or website, you will have developed the skills to rank them on Google to increase your exposure and revenue.

Now ask yourself: do I see myself learning and using SEO in the future? Is it worth investing time or money? How do I want to use SEO to create a passive income? SEO for Growth suggest buying an SEO license or franchise, if you'd rather take it easy in the beginning and get support from experts. If you feel SEO is not really your thing then you could consult an SEO expert of course, but you'd have to pay for those services. So, weigh your options carefully.
#4 Becoming an online franchisee and earning from the internet
Run a franchise: As already mentioned above, becoming part of an already successful brand could be worth pursuing, if you prefer the comfort of having the support of an established business. The franchise model has worked well for many, but it's only starting to emerge in the digital economy. Look at the various internet franchise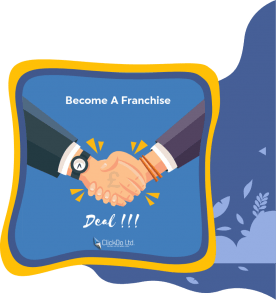 opportunities here to see what this market currently has to offer. As you can see you can find online franchise options in nearly every niche from education to marketing, whatever you're interested and skilled in.
The great thing about the franchise model is that there are also part-time options available and you can do all of this from the comfort of your home. It's a great way to make money while being very flexible. For stay-at-home mothers or fathers, this might be a great way to make a living while handling family life. However, you should bear in mind that you will need to make an initial financial investment with most franchise schemes. To learn more about what a franchise is and how you could become an SEO franchisee read this article linked to the picture below.
By becoming a franchisee at ClickDo Ltd. for example, you could set up your own business, creating your own income and learning all the SEO skills with the support of an already powerful business behind you. You would get access to all their resources, training and support as they're already a well-known and successful brand, making client acquisition easy. This model is scalable because if you manage to develop your own successful ClickDo Franchise you could one day run your own agency or even develop other businesses/websites with all the knowledge and skills you've gained.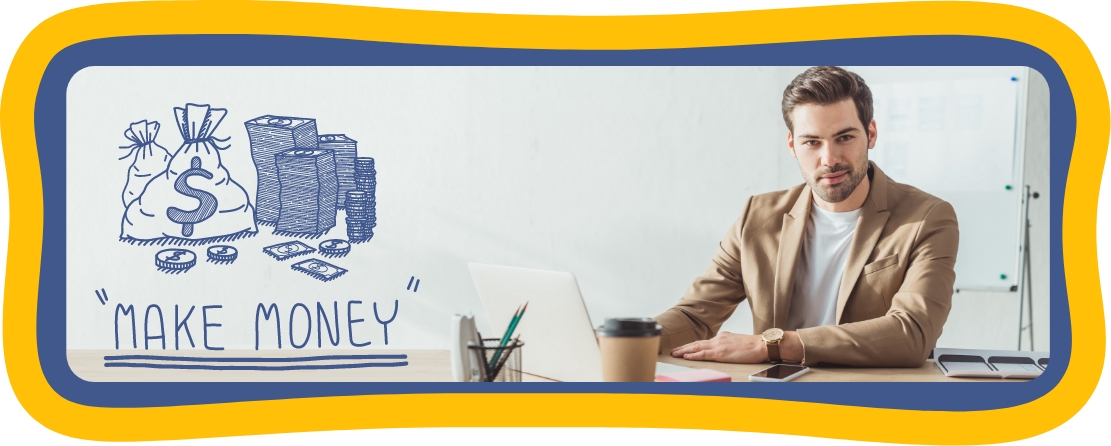 Now ask yourself: would the franchise model work for me? Can I afford a financial investment? Which niche would I like to be a franchisee in? How can I make it sustainable? Only go down this route, if you're willing to commit to building a franchise successfully. You can make it your own eventually and you'll learn a lot about every business aspect plus your expert knowledge in your chosen niche. If you're only starting out in the online world this could be a great first step, especially if you choose the part-time franchise model. You could learn from an established online business what you need to know to create your own at some point and you'd have the security of a support network.
#5 Become an affiliate marketer and earn money by promoting digital products
Join an affiliate scheme: For those of you, like me, who have never heard of such a thing as an affiliate, here's a definition found in the business directory: "Firm which sells other merchants' products at its own website. Visitors to the firm's website may order merchandise from there, but the sale is transacted actually at the principal's site who passes on a commission to the website from where the order originated."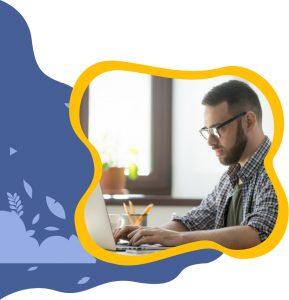 There are various affiliate schemes out there and you will have to find the ones that are relevant for your niche or market.
The famous Clickfunnel Affiliate Program by CEO Russell Brunson basically works like this: Through free products, retargeting customers with Facebook ads and email follow-ups, one sale can mean years of ongoing commissions" as Michael Shane, a member of the program, explains in his article, pointing out that he's nearly made $10.000 within 6 months on up to 40% commissions.
Affiliate networks are even easier to earn with. For example, Travelpayouts unites more than 60 travel affiliate programs (Booking, TripAdvisor, RentalCars, Kiwi, etc). Instead of registering for each program separately, you can join and monitor all of them without leaving Travelpayouts.com. This will not only save time, but will also save you the trouble of figuring out dozens of interfaces.
Affiliate networks tend to offer a wider range of affiliate instruments than individual affiliate programs. On Travelpayouts, you will find links, widgets, interactive banners, search forms, and more. If you are just starting out, don't hesitate to lean on the support team when you have questions about dashboards, tools, or site integration.
The secret sauce is creating content that people trust, that ranks well on search engines and that drives a sustainable amount of traffic to your website or blog. If you seem to be pushing something for your benefit, that obviously won't work at all. The other thing is that you must be in it for the long haul. No matter how much you try, you cannot get a top-ranked blog or video in 10 weeks (unless you are a teen pop sensation). But with blogging online courses and SEO courses you can gain the cyber skills that will make all the difference to your future flexible online work.
If you want to get involved with the biggest online retailer of our time, Amazon, then you can become an Amazon Associate. Whether you are a large network, content site or blogger, Amazon provide linking tools you can use to help you monetize your web site. You can even get an Amazon Associates WordPress plug-in designed to make it easy for members to search for Amazon products to include on their site, if you focus on a specific niche. Check Amazon's program fees carefully as your commissions can vary!
Affiliate marketing for beginners is perhaps the easiest and best way to monetize a blog, especially if you don't have your own products for sale or provide any services yet. Joining a good affiliate program can help you get exclusive access to great deals for your blog, website, or YouTube audience. Following several affiliate programs will help you achieve even better conversions and build a long-term revenue stream.
As a blogger-friendly web host, SeekaHost has made it possible for bloggers to earn some good commissions for referring people to the most affordable web hosting packages with several bespoke offerings aimed at businesses and individuals who look for the best web hosting performance. Their plan is great for beginners, because for the first 1000 sign-ups you are granted a whopping commission of 40% which is double the amount other affiliate programs offer. Try out the SeekaHost Affiliate program that affords you the opportunity to promote any of the web hosting packages on your blog with custom-made banners and affiliate links to help others know why SeekaHost is a great web hosting service.
Fernando claims this is a desirable approach as your passive income continues to grow with the successful referrals you make. "Easy money made while living the laptop lifestyle" as Fernando puts it.
Do you think you can do what we've explained above and get started with your online career?
Now ask yourself: are there products or services that I would like to sell or recommend to others? Do I have enough contacts or networking channels to provide ongoing referrals? Can I find ways to recruit more possible clients? If you can answer most of these questions with yes then becoming an affiliate is certainly a way of generating a steady and recurring stream of income by literally just connecting people online.
Do you have to invest to earn online?
You don't have to invest any money and all you need to do is get more people interested in a product or service so they buy into it. The downside of this scheme is that it's really out of your control how much money you'll take home as it'll completely depend on how many out of your referrals actually really commit. Only then you'll receive the commissions.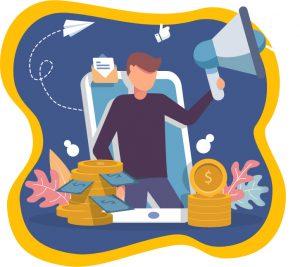 But if you do it for several companies you can increase your chances. Therefore, the workload is flexible so this could also be a part-time option for people who already have a full-time job or other projects going on and are looking to have a regular flow of extra income.
We hope this article was able to give you some ideas about how to use the opportunities the digital economy has to offer for yourself, considering your own circumstances and goals.
As these are ever evolving we will continue to update this article with additional information in the future. Of course, you can get in touch with us any time to clarify any questions you might have or to provide additional information we haven't covered.
In the coming days, Fernando said he will add more ways to earn online. And if you want some quick ways to start earning, you can read below the easy methods if you like.
Now ask yourself: are there products or services that I would like to sell or recommend to others? Do I have enough contacts or networking channels to provide ongoing referrals? Can I find ways to recruit more possible clients? If you can answer most of these questions with yes then becoming an affiliate is certainly a way of generating a steady and recurring stream of income by literally just connecting people online.
Author Profile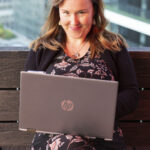 Blogger and Educator by Passion | Senior Online Media & PR Strategist at ClickDo Ltd. | Contributor to many Education, Business & Lifestyle Blogs in the United Kingdom & Germany | Summer Course Student at the London School of Journalism and Course Instructor at the SeekaHost University.
Share to spread the knowledge!